10 Mistakes Authors Make When Receiving an Offer of Representation
By: Jessica Faust | Date: Jun 24 2021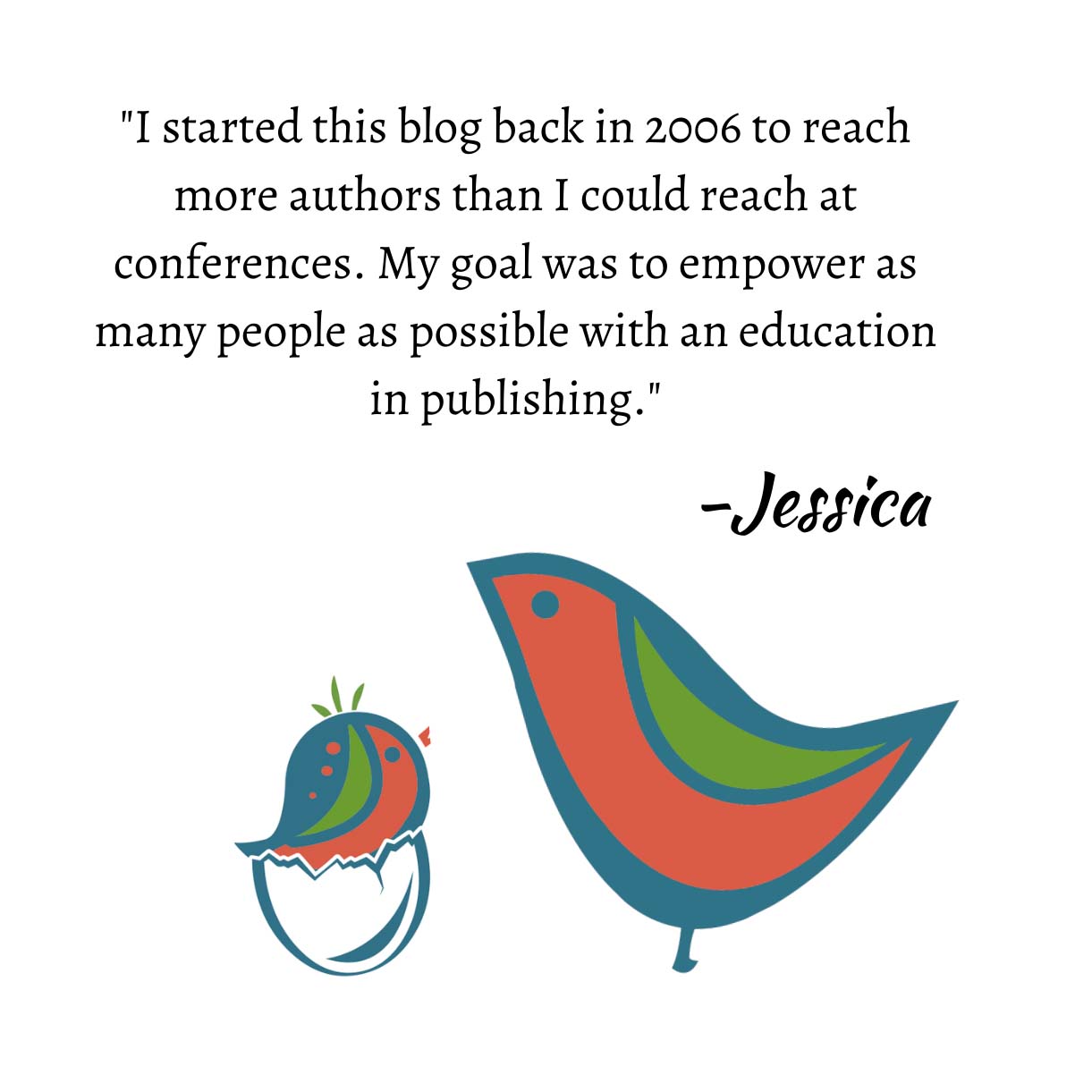 I was really excited to write this post (and film the corresponding YouTube video). We've talked a lot about what questions an author should ask when receiving an offer of rep. We've even told you the #1 most important question, but let's take a minute to look at the mistakes authors make that hurt no one more than they hurt themselves.
Not notifying agents. The very best thing you can do when hiring a business partner is making sure you interview as many as you need until you're certain you find the right one. Notifying other agents of your offer of representation allows you the opportunity to see who else out there might be a good fit for your career. Settling on the first one is like marrying the first person you ever dated. Bravo to those it worked out for. Mine never would have made it past the vows 😉
Notifying too many agents. Just because 30 people are reading your submission doesn't mean all 30 need to be considered as your agent. Can you imagine if all of them offered representation? It gives me hives just thinking about interviewing 30 people. When notifying agents, 5-10 should be plenty. You really only need to notify those who you feel would be truly competitive to the offer you currently have. If there are some who fall well below the bar you've now set it's really more polite not to waste their time or yours.
Not giving agents or yourself enough time to make a decision. Two weeks is standard. This is how much time most authors give an agent to read, offer, and have a productive phone call. It also allows you to really process all the information you've received in those phone calls and make a decision that's right for you. Giving an agent only a few days is not enough time for that agent to really read your manuscript, process it and have an offer phone call. Too little time will often mean an agent backs out and that isn't fair to you. That's one less agent you have to consider.
Not asking questions. Would you ever take a job or hire someone to work for you without asking questions? Would you hire a nanny without asking questions? I hope not. And yet it's weird how many people call their book their baby and yet hire a "nanny" without asking the questions. We've done a ton on what questions to ask on the blog and YouTube as have other agents. Ask the questions. They matter.
Letting friends make your decisions. This is your agent, the person you are paying to work with you and your work. This is not the agent of your friends, critique partners, or the popular choice. While I strongly support talking through your decision with friends and family members, trusting your gut is the best thing you can do. The best agent for someone else might not be the best agent for you. It doesn't mean they aren't a fantastic agent, but it's a very personal relationship and should be an individual decision.
Trying to predict the future. There is no world where we can make a decision today and know how it will end in 20 years. We can hope, but we won't know. You might want to write picture books in 30 years, but right now you're selling a mystery and that mystery is what should be getting all of your attention and focus. Careers change, visions change and agents change. In an ideal world, we'll only ever need one agent (and I am truly grateful for the authors who have built long careers with me), but no world is ideal. Instead of trying to predict what will be, focus on right now. Plan for now and let the future take care of itself.
Thinking you're not good enough. Now is the time more than any other to stand in your power. Know your worth because these agents offering representation sure do. They see someone they can achieve success with and so should you. If the agent you're most excited about feels like an overreach you're wrong. That agent sees something special in you and embracing that is part of your success.
Being afraid to follow-up. It's inevitable that the more agents you talk with the more questions you'll have. Especially for that first agent. Being afraid to follow-up and have another conversation is not a good way to start a new relationship. If you have questions, ask them. Have 2nd calls. Heck, if you need to, have 3rd calls. Whatever you need, do it.
Not notifying all agents after you accept an offer. Once the offer is accepted it's time to officially alert all other agents. That includes those you interviewed as well as those who might still have your submission, but chose not to interview. Let them know they don't need to read your book and keep that line of communication open. You're soon to be a published author and this is your new career network. Keep it cordial.
Not celebrating. In business and in life it's truly important we celebrate all the things. You've worked long and hard to find the right agent. Take the time to celebrate not just signing the contract but also that first phone call. It's a big freaking deal.
Congratulations…to both you and your new agent.