A Day in the Life/Market Updates
By: Jessica Faust | Date: Nov 02 2007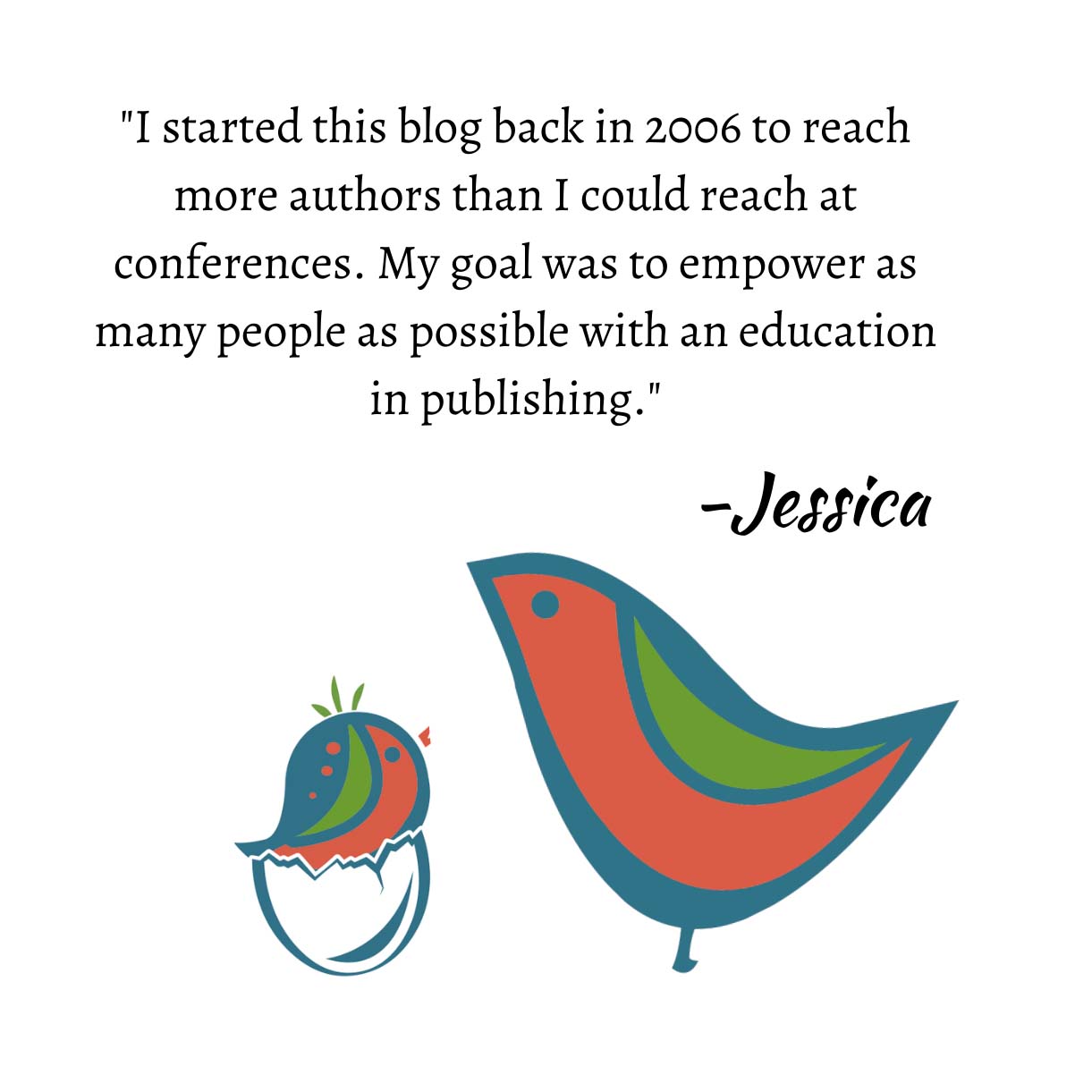 It's been a busy crazy week at BookEnds, but since it's Friday and things have quieted down just a little I thought I could touch base to tell you what's been going on both at my desk and in publishing in general.
Since Labor Day I've been busy with submissions and client work. I think most of my clients spent the summer writing and were ready to send me new books and new ideas once the leaves started to fall. You know, it's really, really cool when you can read a client's book and actually get the same chills all over again that you got when you first discovered her in the slush pile. Of course it's even cooler when you send those books out to editors and they get chills too.
I also had a fun situation where two nonfiction authors I worked with years ago both reentered the picture. Both authors had published books at least three years ago and while we maintained our official author/agent relationship, things have been pretty quiet since their books came out. Coincidentally this week I heard from two different editors seeking books that made these clients immediately come to mind. I got in touch and both are working on book proposals as we speak.
I've finalized a couple of contracts this week that I'm very excited about. The paperwork is with the authors now for signature and shortly I'll get the deals posted on Publisher's Marketplace. I think I had mentioned that BookEnds is doing an entire contract (re)evaluation lately. We are going through all contracts clause-by-clause and discussing how we can better strengthen our boilerplates with all publishers. It's been a fun exercise for all three of us. Okay, maybe not fun, but really useful and what we're doing has already come into play with my negotiations. A big part of my job is to work to continually build stronger contracts for my clients and keep updated on new and ever-changing language.
And of course, it was Halloween! I skipped out early to do some trick-or-treating. We had great weather here and I even got a Snickers bar or two.
With all all of the submitting I'm doing lately it's given me a real opportunity to touch base with editors and see what everyone is up to.
Kim said that the one thing she's hearing over and over is that romance editors are excited about the resurgence of interest in historicals. It seems everyone is hunting for new, fresh historical romance voices so you historical authors should get cracking. You're in demand again!
In talking with an editor at Avon I learned that publishing their Avon Red titles in mass market didn't go nearly as well as they had hoped and it seems, at least from their perspective, that erotic romance buyers are a trade paperback audience and not mass market. She also said that for them single theme (erotic romance) novella collections by the same author sell better than full-length novels (again for Avon Red).
I also talked to an editor who recently made a change to Hearst Books, a division of Sterling Publishing. I have never sold to Hearst or talked to an editor there so I was interested in hearing more. She explained to me that most of the Hearst Books titles stem from content already existing in the Hearst magazines (including Redbook, Country Living, and Cosmopolitan) but they are planning to expand that list in new ways, especially into health and parenting and a little bit into career books.  Any potential author would have to be comfortable writing with the magazine's voice and would, of course, need a strong platform.  
An editor at Bantam told me she is hungry to add more contemporary romances to her list right now while a former romance editor at Grand Central let me know that she's looking for female driven suspense and pop culture/commercial nonfiction (she's no longer handling romance).
An editor at Kensington told me that their mystery list is booked pretty solid for a while, but he would love to see thrillers along the lines of Vince Flynn. He did remind me though that everyone is looking for those (and of course they/we are).
And lastly, I met a new editor at St. Martin's. Not new really, but new to me. He's someone who has what he calls a "guy" list, with a lot of military, sports, outdoor adventure, pop culture, humor and the occasional thriller.
I'm actually running out the door right now. I'm finally, finally getting a new laptop. I've been waiting for months for Leopard to be released (the new Mac operating system for those who might live in a cave) so I'm off to the Apple store to discuss how big and fast I really need said laptop to be. Should I be embarrassed by how excited I am? Christmas can't hold a candle to a trip the the Apple store.
–Jessica
Have a great weekend everyone!