Meet BookEnds, Jr.
By: Jessica Faust | Date: Apr 18 2018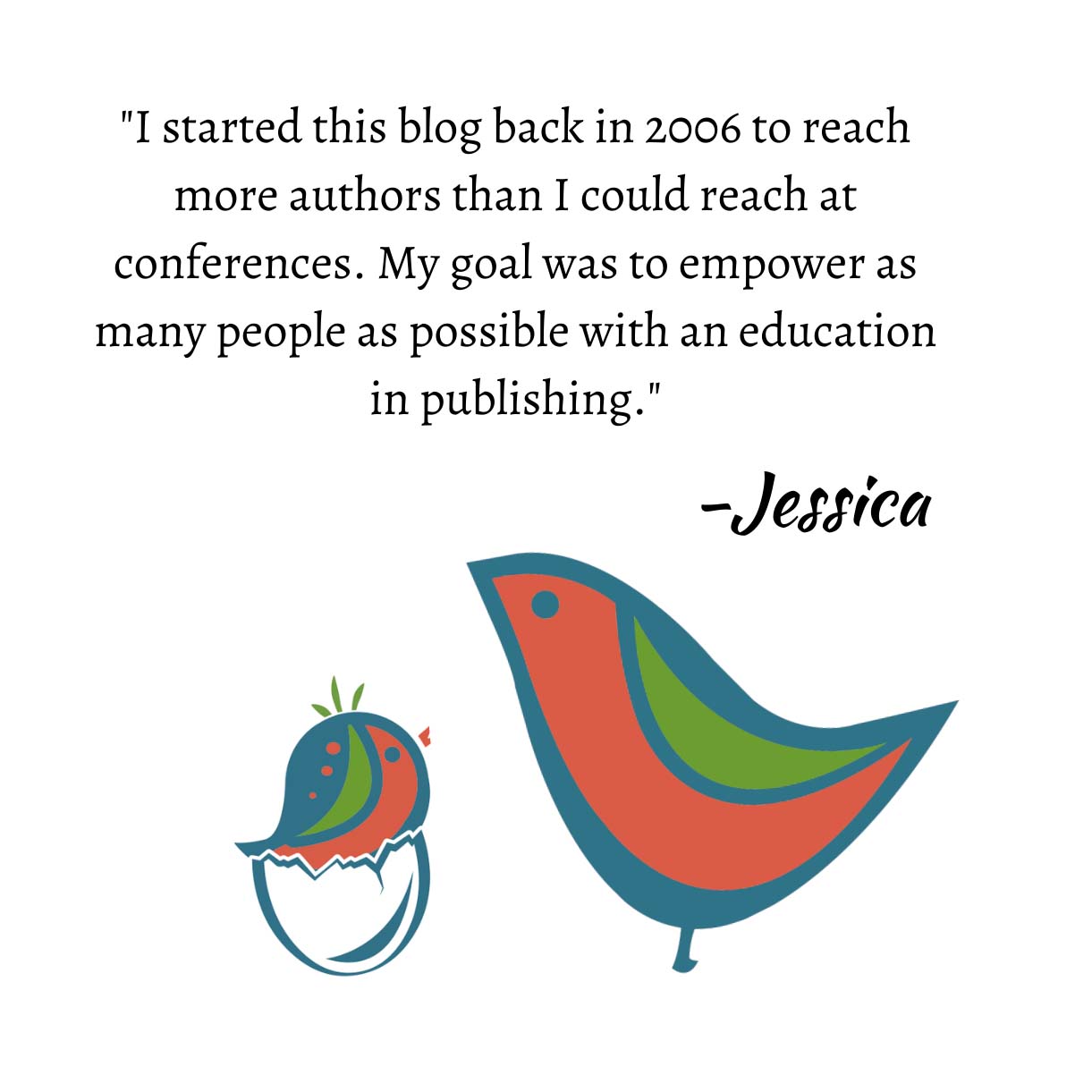 Last month, to my great joy, we revealed BookEnds, Jr. The website and logo have been in the works for close to a year, but the idea has been in my heart for close to 20.
Today I want to introduce you to the fabulous team making my dreams a reality. If you take a look at the website you can easily identify adult v. children's agents (and those doing both) by our adorable birds and of course, you can read more about each of them in About Us and on the Submissions pages, but I also want to give this team a shout-out for the amazing books and clients they are bringing to BookEnds.
Kim was the first agent to join BookEnds and she's become not only an incredible leader for the team, but she's also a good friend. I credit Kim with launching BookEnds into the children's book world with her New York Times bestselling YA authors. Kim brings a keen editorial eye and years of experience to the team. In addition to building an impressive list for adults, Kim is hungry to find more #ownvoices in young adult, and as an autism mom, is especially interested in finding more stories featuring neurodiverse characters, and those with special needs.
Moe joined BookEnds with a determination to not only build a strong client list, but also take over our subsidiary rights department. She has managed this dual role impressively. In addition to building an adult list, Moe is looking for young adult, and middle-grade books in contemporary, horror, magical realism, and anything LGBTQ-centric. She also loves being surprised by books she never knew she wanted!
Tracy is the first BookEnds agent to represent illustrators and picture book authors. From the beginning, Tracy impressed me with her wonderful eye both editorially and artistically. Tracy represents picture book, middle grade and young adult manuscripts across most genres, including contemporary, mysteries, thrillers, magical realism, historical fiction, graphic novels and non-fiction. She's also seeking picture book illustrators and author-illustrators. For picture book fiction, she's particularly interested in manuscripts that are laugh out loud funny or deliciously dark. For middle grade and young adult, she's interested in underdogs, strong female characters and/or unreliable narrators. She believes that it's important for readers of all backgrounds to see themselves reflected in the media they consume, and is looking to bring that diversity to her list.
It was Natascha's enthusiasm for, well, everything that convinced me she belonged on this team. Natascha's sense of wonder is what's needed in children's books. She is looking to represent authors and illustrators of picture book, middle grade, and young adult manuscripts across most genres. Stories about first generation immigrants are especially welcome since she is a first generation.  Right now, she's dying to find the book that will leave her with a book hangover. Anything that will make her grip her Kindle and feel the need to tell everyone about this new manuscript. Natascha would love to see more fantasies (a major love), more thrillers in the vein of Mindy McGinnis's The Female of the Species and This Darkness Mine, and more historical fiction that spotlight hidden figures and time periods. For middle grade, she is looking for historical fiction, fantasy, and quirky books (as in The Mortification of Fovea Munson).
Beth is the very first BookEnds assistant to earn her way to full-time agent. After spending five years as my right hand, my brain, and sometimes just to roll her eyes at me, I was thrilled to promote Beth and even happier to watch her grow and thrive in her new role. In the world of children's, Beth is seeking YA. Her favorite manuscripts are character driven with an important emphasis on plot, though a strong atmosphere and setting will immediately enchant her. When it comes to diversity, she is most passionate about genre stories that feature diverse characters, as opposed to issue books where the diversity and oppression of the protagonist is the hook. She wants to get her hands on a book that explores a culture where being LGBTQ+ is inherently accepted–where people may need to come out but otherwise do not need to explain themselves. Likewise–and perhaps related–she would love to see a setting that is based in non-western cultures and ideals.
I knew Rachel was destined to be at BookEnds when her resume landed on my desk just weeks before a planned trip that would put us both in Austin, TX at the same time. In addition to an adult list, Rachel brings with her a strong list in young adult where she especially wants to read manuscripts by authors of color and LGBTQIA authors
As our newest agent, Naomi has already made incredible strides in building a list of picture books, middle grade, adult, and young adult titles with LGBTQ+ and diverse characters, particularly stories that normalize being on/having parents/friends on the gender and sexuality spectrum. These diversity elements are a plus in all age ranges and genres, particularly in middle grade and young adult.
That's the team. Just reading over their desires and interests excites me. But this is just a sampling of who they are and what they do. I strongly recommend you scroll through our website and their Twitter feeds to learn more.