More on Author-Agent Relationship
By: Jessica Faust | Date: Jan 26 2011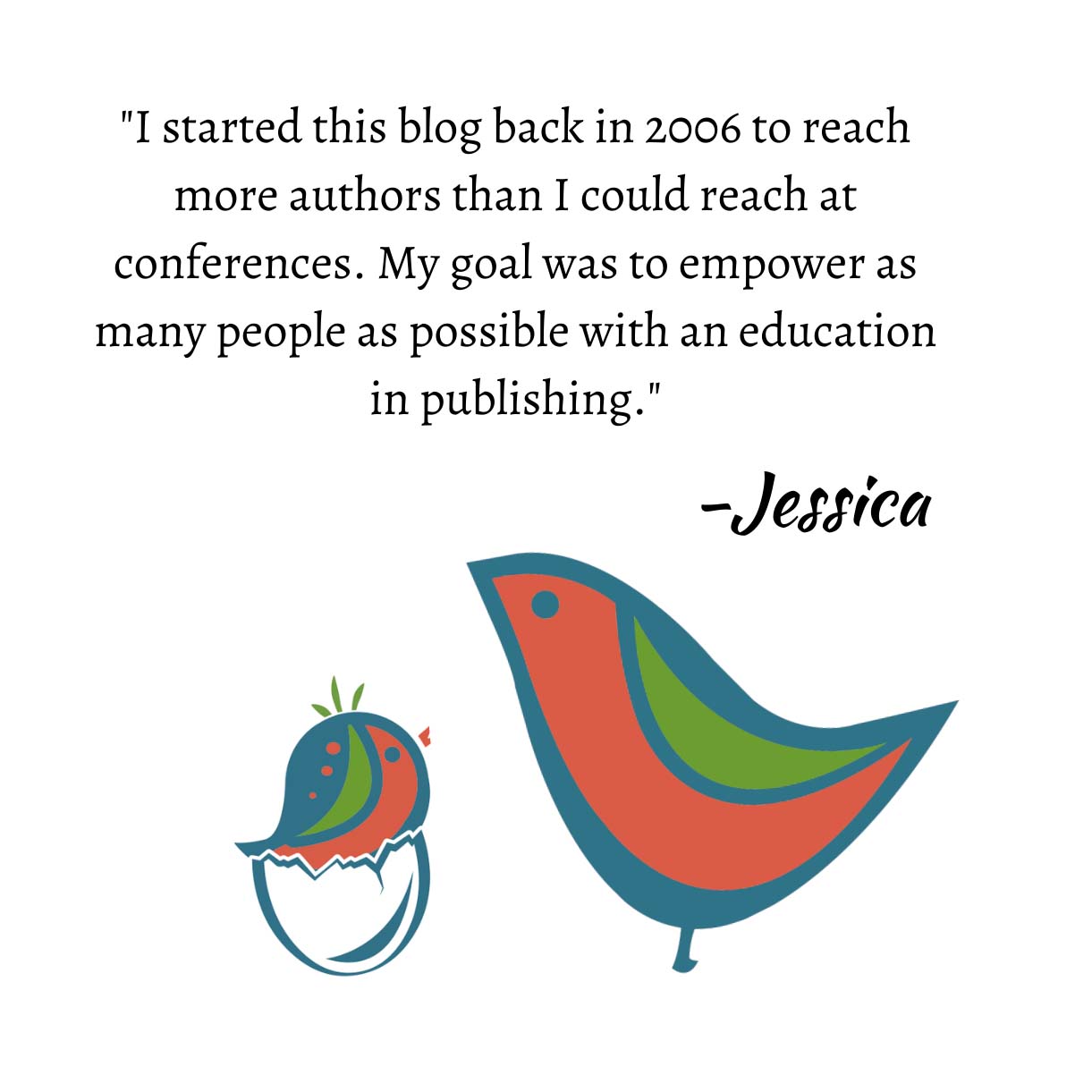 Recently I worked with an agent who loved my book, until he finally read a chapter near the end. Apparently he agreed to work with me after only reading the first half of the book. The offensive chapter was about the heroine who dies on the operating table and has an out-of-body experience that ultimately allows her to save someone's life. This wasn't about believability, since similar events are well-documented. His objection was this event was not "fore-shadowed." My instinct was to say yes, but that's how it happens in real life. Death sometimes happens without warning. I should add that while frozen she has a supernatural dream that foreshadows an important plot point. That might have been the problem.
That ended the relationship. I started over with another agent who wanted to rewrite the plot, except I'm an expert in the field I was writing about [subject redacted to protect author's identity]. He seemed to resent my fame (there's a book written about me) and instead of helping me he seemed to compete with me, always talking about what a great agent he was and how lucky I was to have him while criticizing me (but not my writing) in trivial and obnoxious ways.
It's my conception that the agent supports the author, and does not compete with him. Am I being naive? In the first case, I suspected the agent was trying to steer me away from any themes that contradicted his religious beliefs. In the second, the agent's ego seemed to be more important than my success.
Frankly, at this point agents seem more of an impediment than anything else. Is this typical? Perhaps the real secret here is don't bother with an agent until you have a track record that establishes your credibility.
A lot of different thoughts ran through my head while reading about this situation, the first being that I think there's a lot to both of these stories that is not being said. In other words, I have a feeling these situations are being spun to make the agents look bad. I just find it hard to believe that one author had similar problems with two different agents and yet the author is totally blameless.
Let me break this down a little further.
Situation #1: It sounds to me like the agent's critique was a perfect and valid revision suggestion. Sure, in real life things like death or life after death are not necessarily foreshadowed, but books are not real life. There's a reason they're called fiction, and for fiction to work we need to, as readers, have some sense that either something is going to happen or even what might happen. Your trick/talent as the writer is to lead us through the story to that point, giving us clues along the way, without revealing what's really going to happen or making us feel manipulated.
What I read from this, though, what stood out to me the most, is that the agent's request for revisions ended the relationship. Instead of working with the agent to learn why it wasn't working for him, you simply ended things. Now granted, I could be wrong, but I've been in this business long enough, met enough authors, to suspect that I'm pretty close to the truth. I'm sure my authors will happily tell you the many times I told them something wasn't working in their books. Thank goodness they don't fire me every time. Instead we work together to find a solution or uncover why it might not have worked for me. I think that 90% of the time they'll agree the book is stronger in the end.
Situation #2: Now you've found another agent for the book, one who also sees that there are problems with the book and, again, instead of working with this agent you have decided that he's resentful of who you are and working for his own ego instead of what's best for the book. While I don't doubt there are agents out there who are egotistical, I have a hard time believing that this agent read the book, worked to write up a revision letter, and discussed his concerns with you just to prove to you that he was better.
I'm not saying these agents are saints. Heck, I don't even know who they are, and if agent #2 really criticized you personally then shame on him. If agent #1 offered on only half the book, then you must have a good product there. That being said, it's not entirely uncommon. It's also not uncommon for an agent to feel the first half of the book is great, offer representation, and still have revision suggestions. I'm not sure that makes him a bad agent.
Based on the two stories I'm reading about, and the two similar situations with agents, it's starting to feel to me that maybe you're the one who needs to put your ego away for a little while and look at the book objectively. Does it really need work? If two people think there are problems, whether they are agents or not, I would believe there might be problems.
It's hard for me to objectively say that agents are an impediment. After all, I'm an agent. I think an agent can be a wonderful resource and business partner and that, if they work together, an agent and author can really make a book shine.
In your case, maybe the best solution would be to work without an agent. It doesn't seem to me you want to listen to one anyway.
Jessica