Our Inspirations
By: Jessica Faust | Date: Jul 16 2007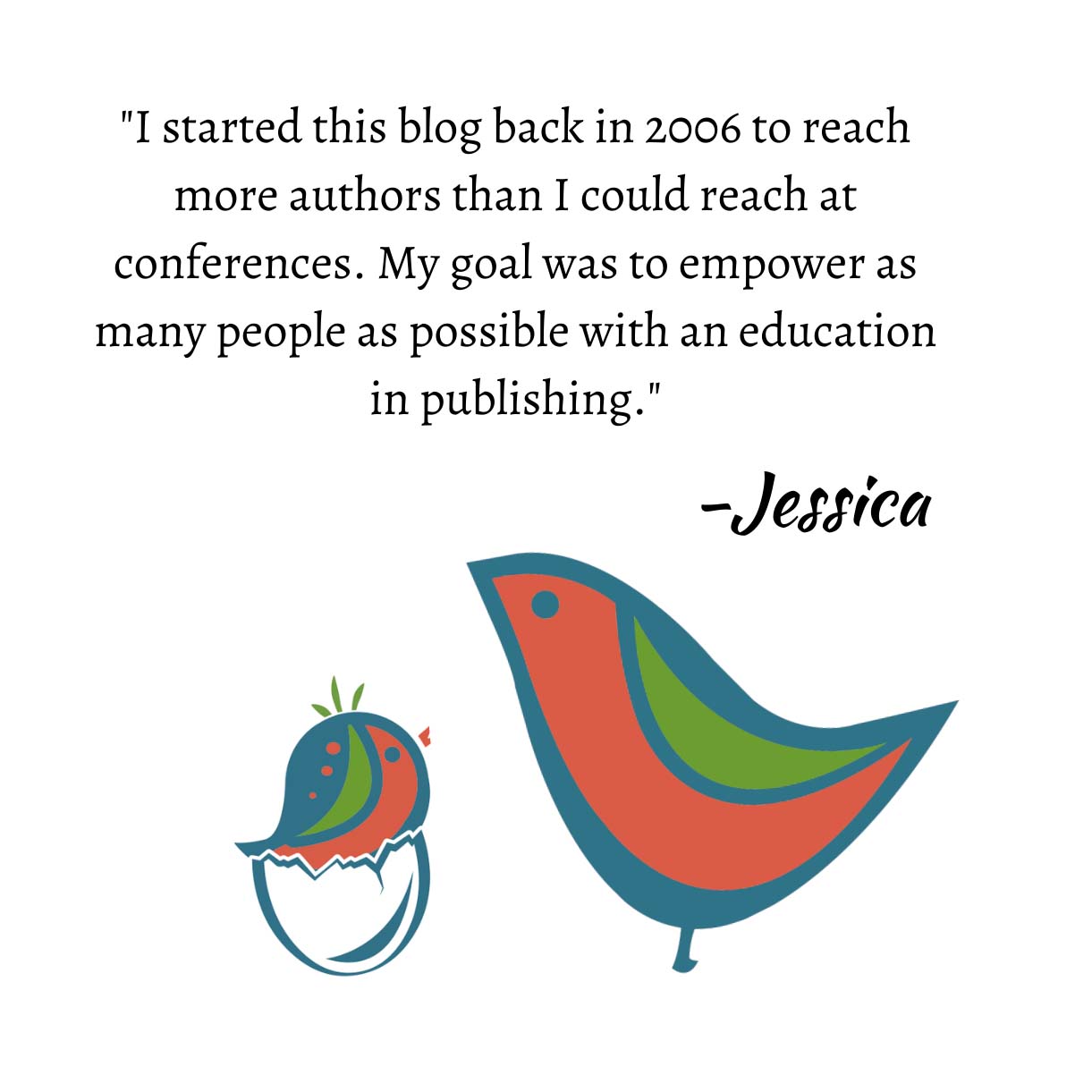 I was thinking recently of how lucky I am to have had so many inspirations in life. I truly wouldn't be where I am, working a job I love, if it weren't for those people who always inspired my love for books. In their own unique ways they gave me a passion that I've been able to build a career on. So I asked Jacky and Kim to join me in sharing the names of those people who inspired us in our love of books. . . .
Jessica
Ms. Marjorie Johnson, my sixth grade teacher. She was able to pick a book that would hold the attention of 12-year-old boys while bringing the girls to tears. I still love The Outsiders.
Mrs. Rosemary Mickelson, my eighth-grade teacher, who told us that we are never too old to be read to, but if we couldn't behave she would stop. I can still remember her voice clearly, and waited impatiently each day to discover what was going to happen next.
Grandpa Dick, who loved nothing more than a good book. I remember sitting on his cozy lap while he read to me. He is still waiting for me to write that next bestseller.
My parents (a cheat since they share a slot), who bought me endless books and let me read long into the night and all morning until I finished what I'd started.
My Aunt Becky, who bought me (and continues to buy me) a book for every birthday, Christmas, and special event from the day I was born. In my mind there has been no greater gift.
Jacky
My mom: She took me to the library every week when I was a kid. We'd each get a huge stack of books and stop for an eggroll on the way home.
Those first authors whose books I picked up, who showed me I could travel anywhere in the world just by reading, such as Barbara Cartland (I was young!), Enid Blyton (who had 800 books to choose from!), Beatrix Potter, Carolyn Keane, and Stephen King.
Then later, the Romantic literary wonders like Mary Shelley, Samuel Coleridge, and William Blake.
My husband, Alex, who shares books with me all the time. At home, on the road, over the phone, by email . . . Thanks to them all!
Kim
My grandma and mom first come to mind. We all shared my grandma's Phyllis Whitney, Mary Stewart, and Victoria Holt collections and would pass the books back and forth to one another, reading and rereading them. I guess we were all a bunch of romantics. Total suckers for gothics.
Next, I think of my book club: Amy, Michele, Robyn and Betsy. All friends from my college days, we live many miles away from one another, but we decided to hold book club meetings via instant messenger. It's been a great way to stay in touch, but it's also reinvigorated my love of books. We have the most wonderful discussions, and often one of them will point out something that I totally missed. It deepens my reading experience and makes me appreciate the written word even more.
Finally, I'd have to say my son, Nicky. He's only two, but I'm determined to pass on my love of books to him. So far, it's working. He just loves to sit around and flip through his books, staring intently at the photos. We read Curious George, Dr. Seuss, or one of his other favorites before bed every night. I know that as time goes on and he's able to read the words all by himself, his sense of wonder will grow and I'll discover the joy of reading all over again.
So, who has inspired you?