Pitch Critiques Round 18
By: Jessica Faust | Date: Jan 15 2008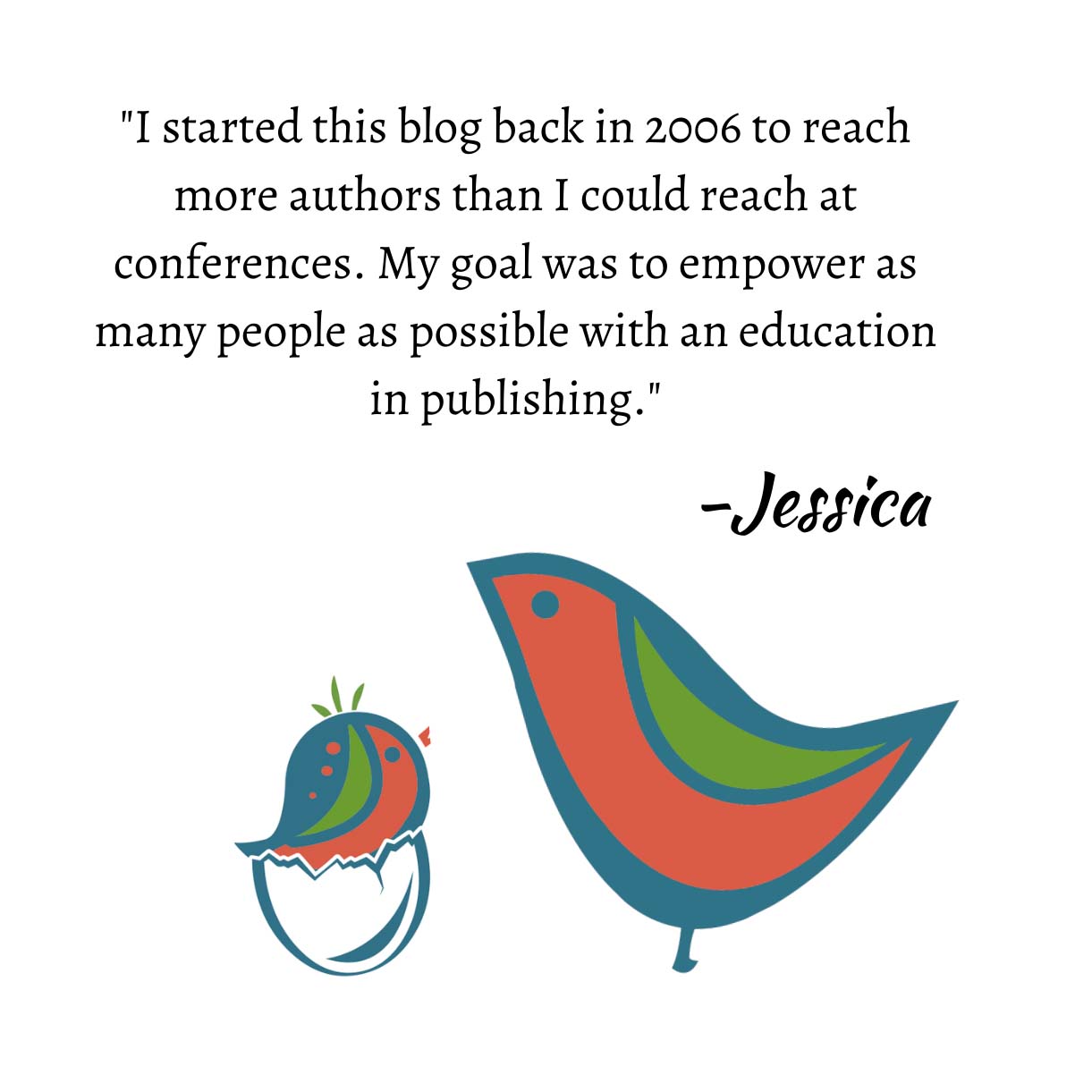 Here we go again . . . Perfecting Your Pitch.
101. Ello
Private George Waterson saves the life of his enemy Captain Shiro Kawamoto on the Bataan Peninsula. Two years later, his act of compassion is returned when he finds himself a POW in a prison camp run by the same Captain. For Kawamoto, no amount of assistance he can provide will repay the debt he owes the young American, until he is asked to fulfill a promise that will satisfy his debt, but at the price of his family honor. Sixty years later, Kawamoto's prison journal is discovered by his granddaughter, Naomi, who learns of her true heritage. It leads her to George, still fighting the demons of the past, and shocked with the arrival of a granddaughter he never knew he had. She is a reminder of the one betrayal he could never forgive himself. But in Naomi and the revelations of the journal, George is able to find redemption.
Interesting. Very interesting. . . . I have to say that I think based on all of my previous advice I really shouldn't like this. Instead I should be telling you that you don't have enough details, that it's too general and too much backstory. I do like it though. Would I request it? I might, but probably not. For one, it's not my type of book, but that's something different. Okay, here's what I think. I think you have a strong pitch here. You clearly give us an idea of what George's demons might be and you intrigue us with your writing. I think that while you could tighten it a little, you ultimately have a winner.
102. anon 8:21
DAMAGED GOODS is about a ten year old boy who kills his friend.
TWIN NO MORE focuses on Morgan's struggle to cope with her twin brother's suicide.
I had read a lot of critiques by the time I got to this and I think I was a little cranky. My concern here is that this is not a pitch. Neither of these are pitches. These are short one-line descriptions of your books. Remember, a pitch is just as important as your book, or should be treated as such. Agents and editors are in this business to sell books and to find books that will sell. To them it's a business, and if you're going to pitch you need to remember that you are entering the business world. You need to really put effort into your pitch. Neither of these is intriguing and neither really tells me anything about the books that would make me either want to read them or think they're different from the millions of books out there. My question is, of course: What makes both of these books stand out? A teen coping with suicide is a common plot line. What makes this book different from those? A ten-year-old boy who kills is friend has a little more potential to be different, but doesn't jump out to me as something that really is. In other words, it feels like a book that's been done a million times before, and whether it has or hasn't, feeling that way is enough to garner a rejection.
103. anon 8:54
Astrologer Di Darwin solves with a timed horoscope chart the murder of an old woman who chokes to death on a boiled Maine Lobster.
Susie's amateur sleuth mystery.
The idea of an astrologer amateur sleuth interests me, but the writing would ultimately result in a rejection. Although the boiled Maine Lobster sounds hysterical, so I might consider it again. Nope, I would reject. Stick to the facts: "Astrologer Di Darwin has done a lot of charts in her day, but never has she been called upon to chart a dead woman, not until FiFi McGee is found dead with Di's best friend as the only suspect."
104. NancyN
Jill Clemmons hasn't set foot in Adams Grove since she and Ken Malloy split up and she ran away to Savannah. She wouldn't be back now either if it weren't to bury her grandmother, Pearl, who raised her in the small town. In a final matchmaking attempt Pearl leaves her estate to them jointly.
But someone else is interested in that estate too and is willing to stop at nothing in search of a treasure of precious pearls supposedly hidden there years ago. Jill and Ken must put the past behind them as they fight for their lives to uncover who is behind the danger and why.
Unfortunately this is a very common storyline. All too often we've seen the tale of matchmaking attempts from beyond the grave. So if that is how you're going to get your hero and heroine into the same room, my question is: What makes this stand apart from those other books? My concern here isn't so much your pitch, but that the story doesn't grab me. If I'm just looking at the pitch, however, I think you could focus more on the treasure hunt and keeping themselves alive. If you're writing a book of suspense you need to focus on suspense.
105. anon. 4:40
Princess Adeline is determined to become a real fairy tale princess, including handsome prince, heroic rescue and happily-ever-after. But, since nothing interesting ever happens to princesses from stable, two-parent families, Princess Adeline offs her parents, flees the kingdom, and seeks out deadly peril in order to become a proper Damsel In Distress. Unfortunately, the dragon won't eat her, the wicked witch refuses to cast an evil spell, the woodcutter preemptively removes her from the belly of the Big Bad Wolf and Adeline finds she must rescue herself from the giant when no one bothers to show up. This isn't how it happens in the storybooks!
I think this is a great pitch. It's so not my type of book since I have no idea what I'd do with it, but I like it. It was funny, it told me exactly what the internal and external conflict are, and it grabbed my attention. Most of all, though, I had a reaction to it. I actually laughed. A good sign when you can make an agent actually react. Great pitch.
106. Theresa
Silent Echoes, a contemporary Kramer versus Kramer story, set in a wealthy Chicago suburb, is about two young lovers from dysfunctional families rising above youthful mistakes and tragedies to create a strong and healthy love. Catherine Whittemore Boyd will do anything to regain custody of her young son; even reconcile with the husband accused of killing their son's twin.
My question to you is what is this book about? Is it about a young couple rising above youthful mistakes? Because if it is, that's not a book that's probably going to grab a lot of attention from readers. Or is it a book about a woman who will do anything to regain custody of her child, including reconciling with the husband accused of murdering their son's twin? Because that's a book. I want to know whether or not he admits he killed the son and if she believes he did it, and I think it's important in the pitch to allude to why she doesn't currently have custody. And I want to know what happens next (to a degree). Give this a little more oomph. "Catherine Whittemore Boyd lost custody of her only surviving child after…. Desperate to get her son back, Catherine will do whatever it takes, even reconcile with the husband she thinks killed her child. In a desperate battle…." Something more along those lines will make this stronger.
107. anon 12:20
A lady entrepreneur falls in love with a reclusive surgeon amid industrial intrigue and underworld power struggles. Gianna Donnatelli is a spirited entrepreneur whose two goals are to make a success of her new company, and to aid the underprivileged in the Detroit ghettos. Joe Scarfili is a brilliant surgeon who has isolated himself in a mansion in Grosse Pointe and immersed himself in work since the gang-related murder of his wife. When Gianna is hurt in a strange burglary, Joe, as a close friend of the family, reluctantly assumes the role of her protector. Suddenly everything becomes dangerous and personal.
I think you're trying to squeeze too much into the pitch. Does it matter to the story that she's an entrepreneur? Why does Joe have to become her protector? And if you're going to try to entice me with industrial intrigue and underworld power struggles, then you need to show those in the pitch. What happens to make this dangerous and personal? So far I see an inkling of the possibility of conflict, but I don't see the actual conflict.
108. JulieWeathers
The king is missing. The infant prince is being poisoned. Guards loyal to the king are systematically being destroyed or exiled. It isn't a good time for a fledgling girl to join the elite Horse Guards, the most loyal of the king's troops. Especially a girl who has caught the eye of a pirate, a demon and the demon caller.
What's really going on in this story? Is the story about the king and all of his troubles or is it about a girl, a demon, and a demon caller? I have a feeling the king is really backstory, that the true story involves the girl and her desire to join the troops. And why is it a bad time? Wouldn't a kingdom in distress need as much help as possible? And what does the demon have to do with all of this, or the demon caller? That's what interests me most. Really I want to know more about the demon caller.
Okay, readers, it's up to you now. . . .
Jessica