Pitch Critiques Round 3
By: Jessica Faust | Date: Nov 06 2007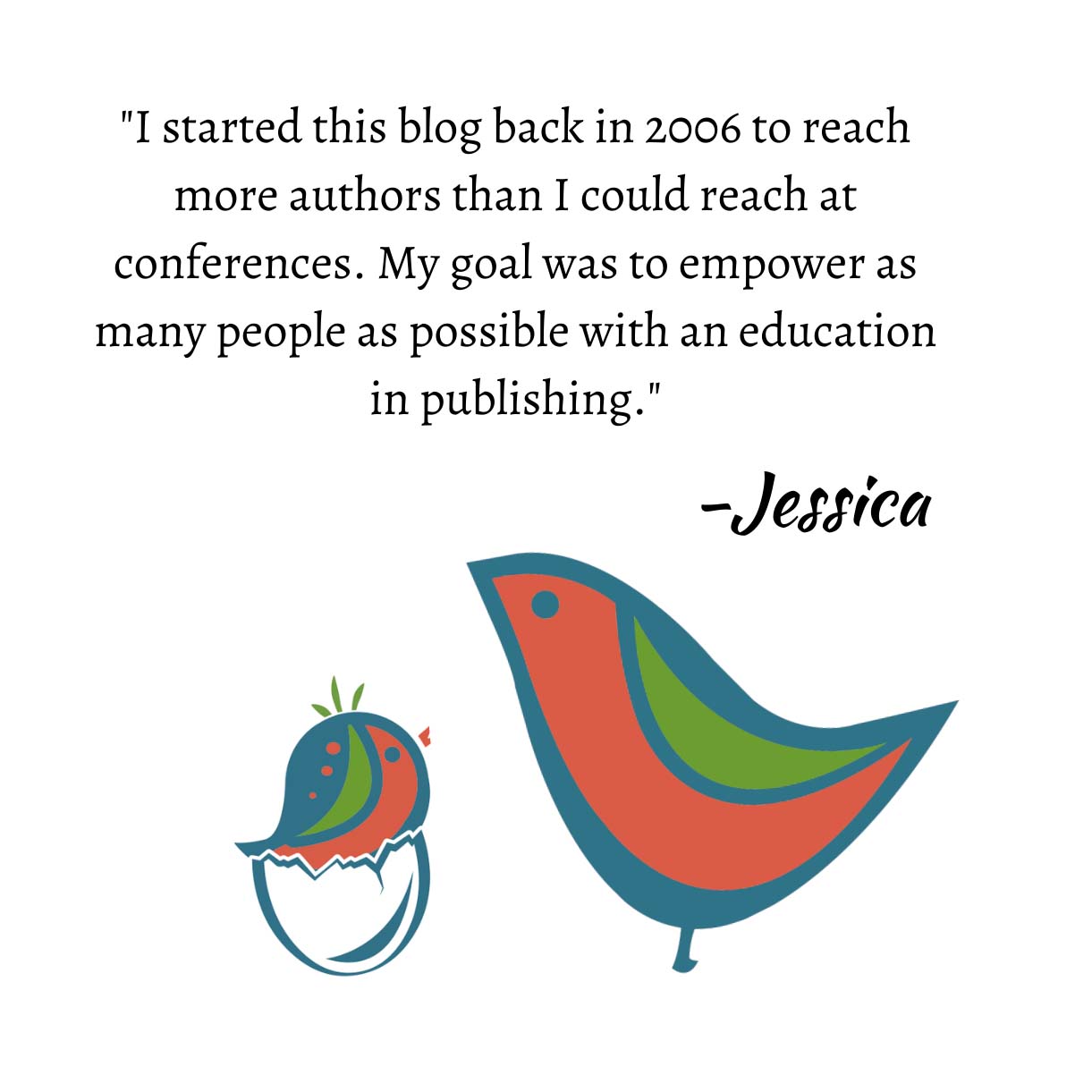 Here we go again! More critiques from the October 25 workshop on Perfecting Your Pitch. Thank you again to all the brave souls who put themselves out there. Over the course of the next several weeks I will go through pitch-by-pitch and give my critique. Feel free to comment and give your own critiques, ask further questions, or just tell us what you thought. This was a lot of fun for me and I might, just might, do it again sometime (if I ever get through this pile).

13. jp
Tag line for my amateur sleuth mystery:
Some families have skeletons in their closets . . . others have SKELETAL REMAINS.
Huh? This is clearly a case of shooting yourself with cleverness. While I see what you're trying to do, in the end you haven't given me any information about this book. Is it a family of sleuths who find actual bones in the closet? Is it a family of skeletons? I'm afraid that with so little information I can't be of much help beyond that.
14. therapistwriter
When Letty Whittaker, psychotherapist and recovering alcoholic, responds to a Twelve Step call from an old friend at the tail-end of a binge, she doesn't expect to find Vicky brutally murdered. Finding herself in possession of Vicky's Fourth Step (the infamous list of resentments) and unable to turn it over to the cops without blowing her anonymity, Letty uses the List to track down the people Vicky was angry at- and those whom she has angered.
I like this idea, it's interesting. I'm afraid though that it's another of those that I read, sit on, open again a few days later, and pass on. I'm assuming this is an amateur sleuth/cozy series. That's what it feels like to me based on the writing. If that's the case I'm not sure a recovering alcoholic is enough to carry a series. After all, if you pay close attention to mystery fiction, most cops or detectives seem to be either alcoholics or recovering alcoholics. What else does Letty bring to the table? What else do you have for a hook? As for the pitch itself I think it can be tightened and spruced up. Overall, though, while it's not bad, it's not really catchy enough. What about something more like this: "Responding to a Twelve Step call in the middle of the night is nothing unusual for Letty Whittaker, psychotherapist and recovering alcoholic, but finding the caller murdered is. Now in possession of Vicky's Fourth Step (the infamous list of resentments) and unable to turn it over to the cops without blowing her anonymity, Letty uses the List to track down the people Vicky was angry at–and those whom she has angered"? I think it still needs help and I think that help will have to come from the story itself. One thought is why is she so concerned with Vicky's anonymity? She was murdered. Does that really seem enough of a reason to possibly derail a murder investigation? And wouldn't the cops already know who Vicky is? I find this very puzzling and hard to swallow.
15. amy m
A man who can possess people meets the one woman he cannot – and is immediately smitten.
There's definitely something here. I like it and I'm intrigued. I think this is one of those cases though where another sentence or two might help strengthen your cause. My one concern, though, is that there's something about this short pitch that makes the book feel too simple. Too much like a category romance and not like a single title. It could be because your entire focus is on the romance and no other conflict. Of course if it is category you're in good shape.
16. alexis fleming
Terror Awakes, an eighty thousand word Futuristic Romance, is the story of a woman with the psychic ability to walk in other people's dreams and the planetary police officer who doubts her word, but is willing to use her to catch a serial killer when she stumbles into the killer's dreams.
I'm concerned that you're confusing a pitch with the query letter here and getting bogged down in details. Pull out your word count immediately. While the title and genre are okay in a pitch they aren't necessary. Word count just bogs things down and gives the agent too much of a lull before getting to the point. Interesting. This is similar to an earlier pitch about a heroine who could read people's souls by looking into their eyes. Different of course, but reminiscent. Don't say anything like, "this is the story," you weaken your point that way. Jump right into it as you would the book. That also helps agents get a sense for your voice and style. What about something like this (and of course I'm making up details since I don't know them): "The year is 2045 and planetary police officer Jeff Gibbons is on the biggest hunt of his life, for the deadliest serial killer the planet has ever known. Time is running out and there's only one person he can turn to, the one he isn't sure he can trust. Joyce Frank and her unique ability to walk into the dreams of others is the only hope he has left, but will his decision come too late?"? Something along these lines—that gets into the heart of the story—is stronger. Although I don't think my version is perfect either. Still a little too vague.
17. kate
Fantasy Novel (Untitled)
Ellusia Carver is the first child born that has survived, since the Breaking of the World. Her father's Kingdom is suspended high up in the clouds with the aid of the Magicians of Tove while the world below them boils in a turmoil of dragons and fire.
The Kingdom is in civil unrest and the King's brother is gaining more favour as he steps up his search for a safe place to settle their fragile land. The King, however, wants to reach upwards and develop the pact he entered into with the Ethereans, who saved his daughter's life, but at what cost? In the middle of this Ellusia is growing up isolated and confused. When her brother is killed she becomes the sole heir to the throne of a Kingdom that is turning against her.
Uff da! Too long. My first concern is that your first paragraph makes absolutely no sense to me. You're dropping in a lot of information that I probably don't need to know at all at this point and that only confuses me. In fact, the second doesn't help much either. What's the real conflict here? When does the story really get going? Does it start moving at the Breaking of the World or the pact with the Ethereans? Is it about Ellusia or about her father? I think you need to clarify exactly who the protagonist is and what the conflict is. It seems to me your pitch is more along the lines of, "Ellusia Carver has led a protected and spoiled life as princess in her father's Kingdom high above the clouds, but when civil unrest hits and her brother is killed, Ellusia is forced to leave her protected world to battle the beasts so many tried so hard to keep her away from." Or something that would be of course much better then that. I think you get the point though.
18. colorado writer
Freedom Jane McKenzie, mibster extraordinaire, navigates the world of boys, Barbie and brothers in a coming of age story set in 1959 Idaho Falls, Idaho.
I'm sorry. I have no idea what a "mibster" is and I wonder if that's why I'm confused. Am I missing something? More important, what's coming of age about Barbie, boys and brothers that's different from anyone else's childhood? A pitch needs to make your book stand out. Was Freedom Jane raised without a mother and forced to fend for herself? Did she one day see a murder? Did she think she was really meant to be a boy? Do you see where I'm going with this? As you've written it now there's no story here.
And that's it for today. Great work again. I hope as always I've been of some help, and of course I know that I'll be corrected and thrashed if I was out of line 😉
Keep an eye out for the next group.
Jessica