Pitch Critiques Round 7
By: Jessica Faust | Date: Nov 20 2007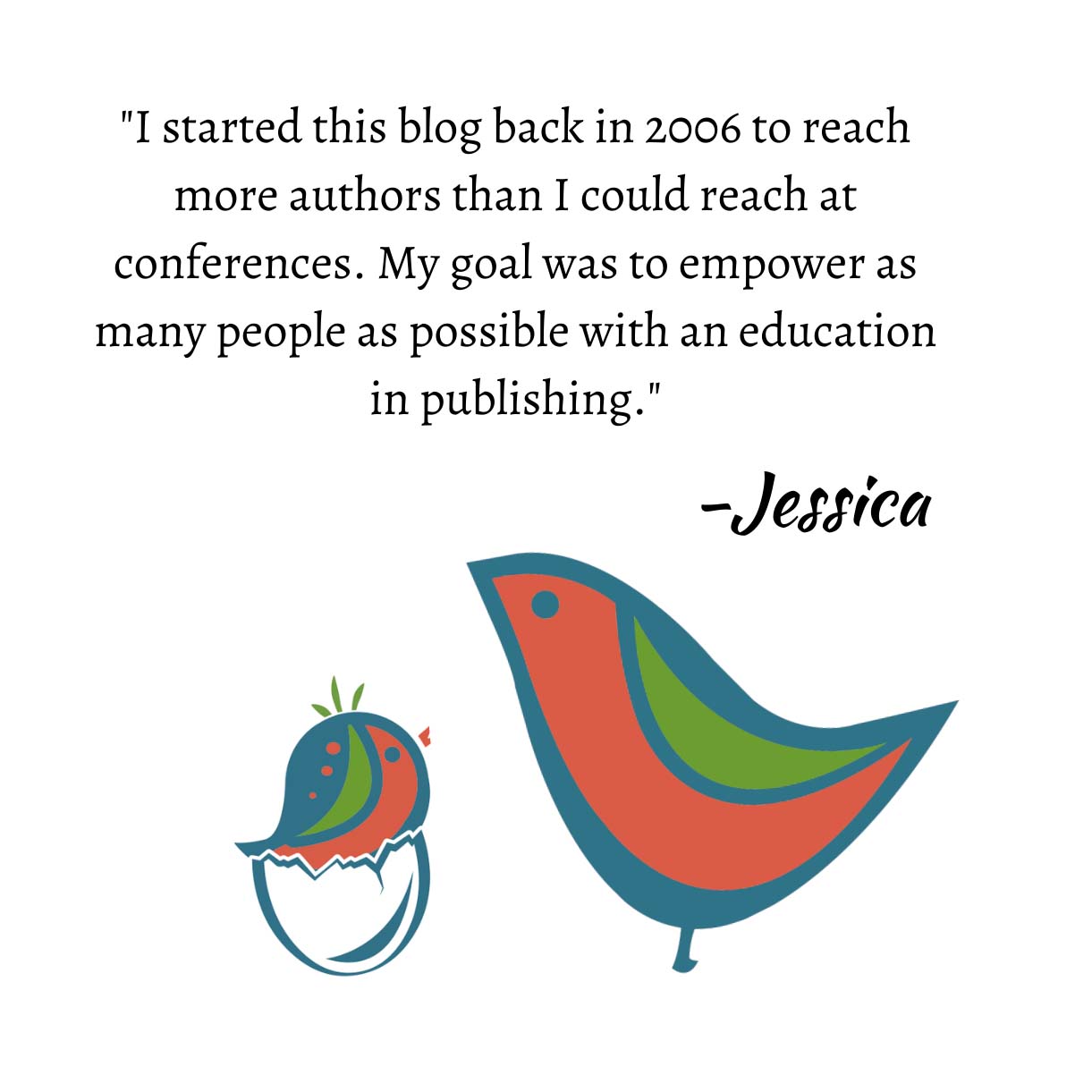 Here we go again . . . critiques as per Perfecting Your Pitch.
37. mary jelinek
One sentence:
Benny Sherman helps a wayward fairy win back his wings and, in the process, finds his own.
Paragraph:
In the wake of his parents' separation, Benny and his mother move from their comfortable suburban home to his Grandma's overcrowded bungalow. To make matters worse, the sixth grader is forced to attend Catholic school where he's sure to feel as out of place as he does stumbling through prayers at Christmas Mass. The last thing he needs is, "…to follow some imaginary creatures on a quest to find a fictitious amulet. Not even cool creatures, either. I get sissy fairies."
LOL! The last line is great. Who can beat that? I think your one-sentence pitch is really good. It definitely grabs my attention and leads me to want more. I also think your paragraph is very strong. Terrific in fact. My only comment might be to limit the quote to, "Not even cool creatures, either. I get sissy fairies." And explain in a tad more detail (in your own voice) what he's being asked to do and why. Why is key, I think, because that shows us motivation. Very, very good though! This should definitely get you requests from agents and editors.
38. precie
Urban YA entitled "Tin Man":
A Philadelphia latch-key kid raised on a steady diet of 1980s movies and his mother's urban paranoia, 15-year-old Quentin sees danger everywhere. When his teenage neighbor, Claire, is taken by "the police," his gallantly absurd quest to rescue her evolves into a battle against dangers more powerful and sinister than he ever could have imagined.
Another terrific pitch. I think you all are getting better. My only concern is that there's a bit of a "show, don't tell" alert going on here. Make sure your pitch represents the tone of your book. This feels like someone else telling me about your book. What about making it more active? Something like, "Raised on a steady diet of 1980s movies and his mother's urban paranoia, 15-year-old Quentin sees danger everywhere. When next-door neighbor Claire is taken by 'the police,' Quentin's gallantly absurd quest to rescue her evolves into a battle against dangers more powerful and sinister than he could ever have imagined"? I think my changes are minor and subtle, but should give you an idea of what I mean by making your pitch more active and more exciting.
39. Julie
….To escape the tyranny of an English King and to fulfill her dying father's wishes for her to seek a free and independent life, Maura McCoveny would have to keep many secrets at a cost almost too high for her to bear….
Snooze. This doesn't sound any different from any other historical novel I frequently see. This is much too general—focusing on things like freedom, independence, and a high cost. Almost every book should contain conflict that is of a high cost to the protagonist. What is specific about Maura's battle that will inspire readers to come to it?
40. jamr
Kit Anderson (14) thinks she's entered hell when her father's new job forces a family move from plumeria-scented Honolulu to frigid Seoul in the winter of 1974. She decides to channel her energy into escaping Korea, whatever the cost.
This means living by a new set of operating principles such as "Everyone and everything can be used." Kit's selfish code of conduct leads her into black-marketing, theft and a life of deceit. It takes a tragic accident and a temporary return to Hawaii to discover that she's become a person she doesn't like and to realize that Korea offers adventures that her friends in Hawaii could never imagine.
Granted I don't know the YA market all that well, but my immediate concern is the date. If your book doesn't need to be set in 1974, why set it there? It's not a time period that's considered historical and not one I'm sure would be of interest to that age group. That in itself might give agents reason to reject unless you can prove a need for it. Overall though I think this is a fairly strong pitch; I'm not sure if I would ask to see more though. It sounds through the pitch like Kit's a pretty unlikeable character.
41. c.j.
Sitting beside her mother's deathbed, Annika is awakened to the fact that the man grieving beside her is not her real father. She leaves her family in Kiev and, with the help of long withheld information from this stepfather, retraces the short life of the father she never knew. FLAKES BLOOM follows Annika on her old Voskhod motorcycle as she travels past the government guards and into Pripyat, the now abandoned town once populated by the workers of the Chernobyl Power Plant.
It sounds to me like this is a beautifully written story. How can I tell that? The voice definitely comes through as well as the pace of the book. I think this is a strong pitch, although we still need to know a little more about the conflict Annika faces. A line at the end about what she must come up against once she arrives in Pripyat would be helpful.
42. trina allen
Katharine Taylor has never transmutated into an animal, a dragon or a mountain lion. She has never traveled to the past through her magic quilt, nor faced armies of insects and the evil wizard Dr. Ziegawart. All Katharine knows is an unhappy life with an alcoholic mother, but all that is about to change when she learns that she is a wizard and travels to a turbulent time in Boston just before the Revolutionary War. Caught up in the dramatic events that pit the King's soldiers against their own people, Katharine finds in her new friends the strength to face her destiny.
I like the beginning a lot. I think the first three sentences are terrific. What a great Harry Potter-like book without going straight to telling us that. However, this is another case where the ending lost its fire. I guess I'm not sure I want to read about a wizard who ends up in Boston. Where's the magic? Where's the army of insects? The fun of a wizard book, or of any fantasy, is the fantasy. In your description of what's actually going to happen you neglect to tell us about the fantasy. Since it seems your target is probably a younger audience, my question to you is would a 12-year-old (for example) be interested in reading about the "strength to face her destiny"? or are they more interested in reading about evil wizards and magic quilts? That's what we want to hear about in the last sentences.
Good work as always. I think the pitches are getting stronger as I go, or I'm getting softer. . . .
Jessica