This Month From BookEnds… July 2018!
By: admin | Date: Jul 02 2018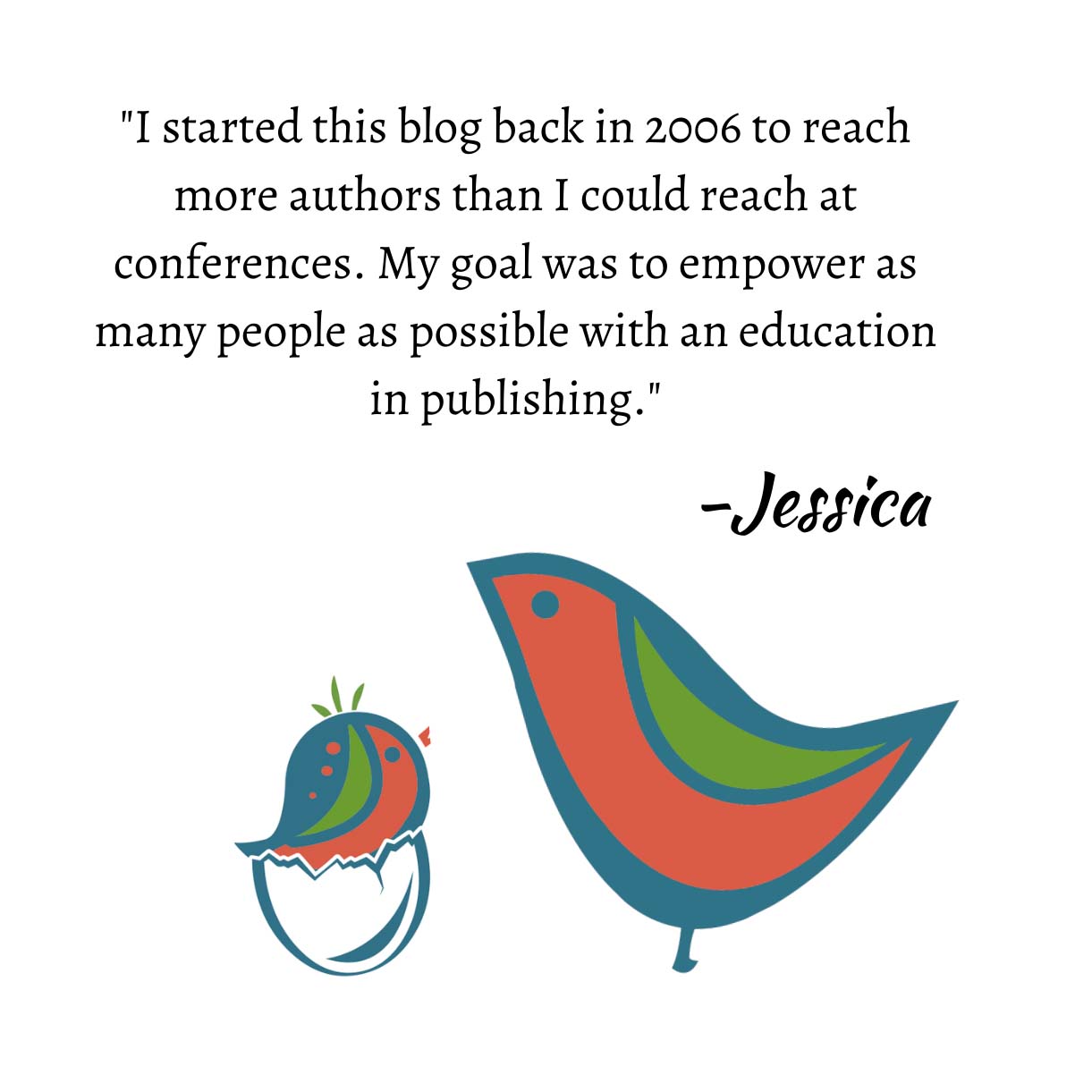 We've officially kicked off summer, and we've got some great books for you to take on your adventures! Take a look at all things BookEnds coming this month!
We are also thrilled to announce our Youtube channel is up and running! Please take a look. We hope it's both useful and entertaining!
Monthly Spotlight:
A historical mystery debut by Peg Cochran titled: Murder, She Reported (7/31) Amazon | Barnes & Noble.
A Park Avenue princess discovers the dark side of 1930s New York when a debutante ball turns deadly in this gripping historical mystery for readers of Victoria Thompson, Anne Perry, and Rhys Bowen.
Manhattan, 1938. Tired of being trapped in the gilded cage of her family's expectations, Elizabeth Adams has done what no self-respecting socialite would think to do: She's gotten herself a job. Although Elizabeth's dream is to one day see her photographs on the front page of the Daily Trumpet, for now she's working her way up as the newsroom's gal Friday.
But fetching coffee isn't exactly her idea of fun. So when veteran reporter Ralph Kaminsky needs a photographer to fill in for a last-minute assignment, Elizabeth jumps at the chance. At the Waldorf Hotel, Elizabeth is tasked with tracking down the season's "It girl," Gloria DeWitt, who will be making her society debut. Working her own connections to New York's upper crust, Elizabeth manages to land an exclusive interview with Gloria.
Then Gloria's stepmother is shot dead in a Waldorf bathroom, placing Elizabeth at the scene of a headline-worthy scandal: "Murder of a Society Dame." Now Elizabeth will have to get the scoop on the killer before her good name gets dragged through the gossip columns—or worse. . . .
Mystery
Poisoned Pages by Lorna Barrett (7/10) Amazon | Barnes & Noble
Mystery bookstore owner Tricia Miles learns that nothing kills a good party like a murder in the latest entry in the New York Times bestselling Booktown Mysteries.
Tricia Miles, mystery bookstore owner and amateur sleuth, throws a housewarming cocktail party in her new apartment and has cooked all the food by herself–quite a feat for someone who previously couldn't boil water. Then one of her guests is poisoned and dies. Tricia's left to wonder if her cooking is to blame or if there's something much more sinister at play. Either way, Tricia's once again in hot water with her ex-lover, Chief Baker.
Meanwhile the charming town of Stoneham is being disrupted by a vandalism crime wave. It's the hot topic in the race for Chamber of Commerce president which sees Tricia pitted against two bitter rivals. With all that's going on can she find the killer before she's the next item on the menu?
Criminal Misdeeds by Randee Green (7/15) Amazon | Barnes & Noble
As far back as the Shatners can be traced, they have been breaking the law and running from it. It's a family tradition. Now Carrie Shatner is a detective and crime-scene technician with the Wyatt County Sheriff's Department in Eastern Texas. Over the years, she has tried to distance herself from her family's criminal activities. But that is easier said than done.
The Shatner family is celebrating New Year's Eve at the Wyatt County Fairgrounds in their usual style: illegal fireworks, homemade moonshine, and a near brawl. After shutting down the party, Carrie does a final sweep of the fairgrounds and finds a dead body in a dumpster.
Good news: the dead man is not a Shatner. Bad news: the Shatners are now suspects in a homicide investigation. Soon the fairgrounds are overrun with law enforcement, including Sergeant Jerrod Hardy, a Texas Ranger. The victim is Kyle Vance, Carrie's ex-boyfriend and a member of the Palmer family, who have been feuding with the Shatners since the Civil War.
Despite serious misgivings, Hardy allows Carrie to help him investigate. He knows she physically couldn't have beaten Vance to death, but he wonders if she is covering for a family member.
Romance
Falling for the Cowgirl by Tina Radcliffe (7/1) Amazon | Barnes & Noble
She won the job…Can he win her heart?
Hiring Amanda "AJ" McAlester as his assistant at the Big Heart Ranch isn't foreman Travis Maxwell's first choice–but his sisters insist she's perfect for the job. And AJ's determined to prove she's just as qualified as any man. But with money on the line, AJ and her innovative ideas could put him at risk of losing everything…including his heart.
Scoring the Player's Baby by Naima Simone (7/9) Amazon | Barnes & Noble
After a divorce from her cheating football player ex, PR whiz Kim Matlock would rather drive a pine tree through her walled-off heart than work at the Seattle Wedding Expo. And the last thing she expects is to be grabbed and kissed breathless by a hot giant of a man looking to fend off a stalker. She doesn't want emotional entanglements, but she can't say no to one scorching night with the sexy stranger.
To her shock, she finds out afterward that a) he's a pro football player, aka her kryptonite, and b) she's pregnant.
But nothing could have prepared her for his response…
Charmed at First Sight by Sharla Lovelace! (7/10) Amazon | Barnes & Noble
In the small town of Charmed, Texas, plenty of folks have found the path to true love. But now two outsiders have arrived to shake things up . . .
 
Never one to do things by the book, Micah Roman couldn't just chalk it up to bridal jitters, or even quietly call off her wedding to her long-time fiancé. No, she has to high-tail it out of the church sporting a dress that cost more than her car, and jump on the back of a smoking-hot stranger's motorcycle. Her knight in all-black is headed to a town called Charmed, so that's where she'll go and try to lay low. Except their appearance raises plenty of eyebrows . . . and a sudden, intense attraction she has no business exploring.
 
Who knew picking up a damsel in distress would lead to lust at first sight? Leo McKane headed to Charmed prepared to deal with some family secrets—including his status as long-lost brother. This runaway bride is an unexpected distraction his set agenda and loner lifestyle doesn't include. She's everywhere he turns, getting under his skin with her quirky, headstrong ways and eyes he can't forget. But when Micah's jilted ex comes looking for her and opens up his shady past, Leo knows he has a choice to make.
 
They both do. Run to safer ground again? Or take a leap that their untrusting hearts are wary to take.
Rock Legend by Tara Leigh (7/17) Amazon | Barnes & Noble
I'm no Prince Charming.
Most people know me as the drummer for Nothing but Trouble. Depending who you ask, I'm also a playboy, a loner, the life of the party, a screw-up, or according to my fans, "The Sexiest Rock Star on the Planet." Apparently, I'm a legend.
Am I surprised? Hell, no. It's a reputation I've earned behind my drum kit and behind closed doors. No one thought foster kid Landon Cox would become famous. Infamous, maybe. Notorious, probably. But successful? Never. No one except Piper Hastings. But I had to make a choice: my woman or my career. I picked fame and fortune… and spent every damn day since pretending I don't regret it.
Now fate's dropped Piper back into my life. I want to believe it's a second chance for me – for us. But while I can give her a few great nights, I can't give Piper a future.
Because there's a difference between a legend and a fairy tale…
Only one of them ends happily ever after.
The Warrior of Clad Kincaid by Lily Blackwood (7/31) Amazon | Barnes & Noble
Derryth MacClaren is on the run. Traveling under heavy guard, she has been sent from her castle home to avoid capture by the vicious nobleman known as the Wolf, who has vowed revenge against the Clan Kincaid, and any who support them. When a surprise attack leaves her vulnerable, Derryth ends up in the hands of an enemy warrior who claims her, with the Wolf's blessing, as his prize. But her captor's gentle words and touch seduce her heart—and body—completely…and when she discovers the tattoo on his arm that proves him to be the legendary, long-believed dead son of the murdered Laird of Kincaid, Derryth knows she must find a way to alter his fate—and her own.
Cull has no memory of his family or past—all he knows is the life of a warrior, trained to fight on behalf of the Scottish king. If he can help the king's law officer of the North, the Wolf of Badenoch, defeat a rebellious faction of Highlanders, Cull will be met with untold riches beyond possessing beautiful, innocent Derryth. But now that she has informed him of who he really is—Cullen Braewick, the youngest son of the slain laird—he is torn. If Cull exacts revenge against the Wolf, who executed his father, he stands to lose the precious lass who he has come to love. What is he willing to sacrifice for Derryth to keep her safe…and in his arms?
Coming soon!
Melissa Payne's LOOSE ENDS, a magical realism debut pitched in the vein of Sarah Addison Allen, to Chris Werner at Lake Union Publishing, in a two-book deal, by Jessica Faust at BookEnds (NA).
Gin Jones's SIX CLOVES UNDER, the first book in the Garlic Farm mystery series, in which a woman inherits her late aunt's garlic farm in Massachusetts and must learn the business from the ground up while also solving a series of local murders, to Martin Biro at Lyrical Underground, in a three-book deal, for publication in spring 2020, by Rachel Brooks at BookEnds (world English).
Amy Rose Bennett's HOW TO CATCH A WICKED VISCOUNT, the first in a Regency romance series, to Kristine Swartz at Berkley, in a three-book deal, for publication in fall 2019, by Jessica Alvarez at BookEnds (world).
Welcome to BookEnds!
We are thrilled to welcome Jennifer Chow, Olivia Leigh Blacke and Jennifer Karetnick to the team! (on the Adult side, of course. Stay tuned for more great books, deal announcements, and clients for our Junior team!)