Write Even When No One is Reading
By: Jessica Faust | Date: Jul 08 2021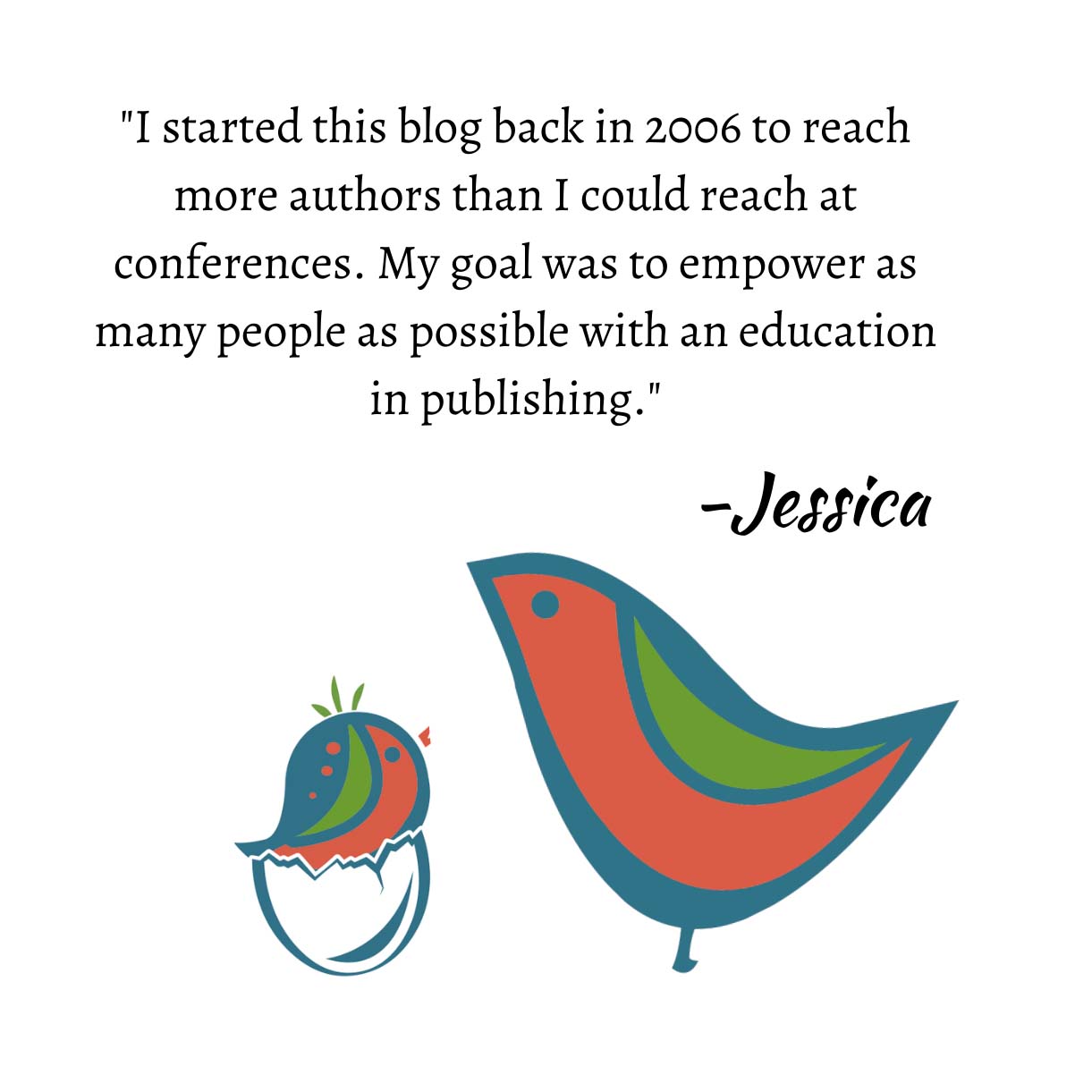 I started this blog in 2006 back in what was probably the early heyday of blogging. At the time I started I can promise you that no one was reading. I was a lone voice out in the world rambling about query letters, exclusives, and the author-agent relationship.
Not much has changed in 15 years of blogging, well except for my readership.
I could have made a choice back in 2006 to quit. I could have decided that there was no point. That the trolls were too much and the lack of readers didn't make it worth my time. But I had a mission and it drove me to keep going. I kept writing, choosing to ignore the trolls, the grammar police, and even the other agents who liked to criticize those of us trying new things.
A Sense of Purpose
Luckily I was young, determined, and really enjoyed the blogging ride. It didn't matter to me that no one was there, what mattered was the sense of purpose I had for starting. At the time I had been attending about eight writers conferences a year, a schedule that was no longer sustainable. The blog was my answer to not being at conferences. It allowed me to continue to educate and empower authors as well as dispel the myths I saw that were hurting so many.
That mission drove me to keep going. It drove the blog for 15+ years and the outgrowth of our YouTube channel which now boasts nearly 10,000 subscribers.
If I had quit, if the blog had stopped, if YouTube had never happened, someone else would surely have picked up the baton. In your world it wouldn't have likely been a loss. In mine it might have. I have gained so much from my readers and even my critics. And those trolls, they've given me some fantastic laughs.
A Lesson Learned
The lesson learned from this is that if you decide to quit writing now because no one is reading or requesting your book, you only hurt yourself.
The world will never know what they lost, just as if I had quit blogging it wouldn't have really made a difference to you. If you never knew I existed, you wouldn't know what you were missing. But I kept going. I had something to say and I was going to say it. I'd like to think this blog and our YouTube have and are making a difference. If not for you, I can definitely say they have for me, and for both I am grateful.
So no matter how discouraged you get on your writing journey let me tell you, it matters that you keep going. If not for others, for yourself.