This Month From BookEnds… February 2018!
By: admin | Date: Feb 05 2018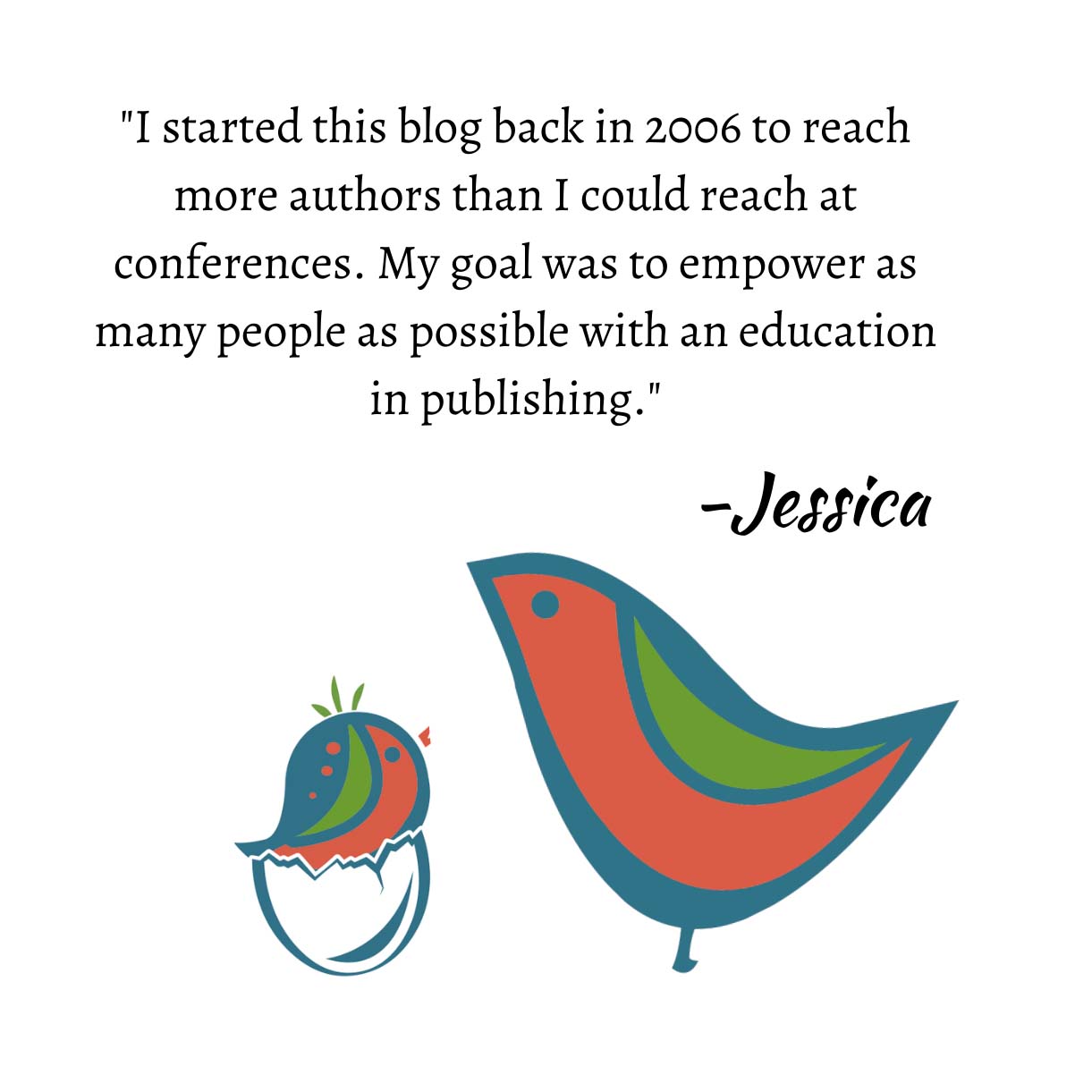 This month from BookEnds… it's a big one. Take a look at all the many books out from #TeamBookEnds, and all the many books we can't wait for you to get your hands on in the future.
MONTHLY SPOTLIGHT: It's February, Valentine's Day. So treat yourself with one of our many romance releases out this month, including our spotlight:
BOUGHT BY THE BOSS, by USA Today Bestselling Author, Stacey Kennedy is out 2/13. Amazon | Barnes & Noble
What's better than one bad-boy boss? How about two?
In a duet of naughty novellas, a charity date auction turns into all-out war when a pair of powerful corporate lawyers each buy the other's assistant for a weekend of seduction.
Here's what some authors had to say:
"Bought by the Boss is a sexy set of romances that not only make you want to turn the next page but to reach for a glass of water at the same time."—New York Times bestselling author Carrie Ann Ryan
"Bought by the Boss is double the page-turning hotness, double the page-turning fun."—Stina Lindenblatt, author of the Pushing Limits series
"Bought by the Boss delivers! Short but sexy, everything about these stories pulled me in from the very beginning."—Stacey Lynn, author of Fake Wife
Get your copy, now!
Take a look at our other releases, including cozy mysteries, many more romance choices, and a new CC Hunter YA Book, and a very anticipated YA sequel… DAUGHTER OF THE SIREN QUEEN!
Mystery:
THE FAST AND THE FURRIEST, Sofie Ryan (2/6) Amazon | Barnes & Noble
Sarah Grayson and her trusty companion, Elvis, race to tail the right suspects in the fifth installment of the New York Times bestselling Second Chance Cat Mysteries.
Sarah Grayson owns Second Chance, a shop that sells lovingly refurbished items, in the charming town of North Harbor, Maine. But she couldn't run the store without the help of her right-hand man, Mac–or her dashing rescue cat, Elvis.
Mac's life before North Harbor has always been a little bit mysterious, but it becomes a lot more intriguing when a woman from his past shows up in town, and then turns up dead. Suspicion falls on Mac, but Sarah–and Elvis–know he can't be the killer, and they hope they can prove his innocence quick as a whisker.
THE CAT OF THE BASKERVILLES, Vicki Delany (2/13) Amazon | Barnes & Noble
The show is coming to town on Cape Cod. The West London Theater Festival is putting on a stage production of The Hound of the Baskervilles. Gemma Doyle is excited and participating with her friend Jayne Wilson, whose mother, Leslie, just happens to be volunteering with the company. Leslie arranges a fundraising tea party at the home of the festival organizer, catered by Mrs. Hudson's Tea Room. The tea is a rousing success, but Sir Nigel Bellingham, the famous star cast as the lead of Sherlock, goes missing. And Gemma finds him at the bottom of the cliff. Dead.
Before the tea, Sir Nigel had come by the Sherlock Holmes Bookshop, only for Gemma to realize that he's not at all suited to the role. But as Gemma and Jayne investigate, the list of suspects just grows longer. Long past his prime, Sir Nigel was second to a younger actor who had first been given the role. The festival's executive director also expressed that he had been hired over her objections. Then there are the slew of people to whom Sir Nigel was rude. They all have motive, but then a scrap of Leslie's apron caught on a bush by Sir Nigel's body is found. And the police are set to pounce as she becomes suspect #1.
It's up to Gemma and Jayne to team up again and clear Jayne's mother's name in The Cat of the Baskervilles, the delightful third Sherlock Holmes Bookshop mystery.
Romance: 
THE MAIL-ORDER BRIDES COLLECTION, An anthology featuring "Mail Order Mix Up" by Sherri Shackelford (2/1) Amazon | Barnes & Noble
What kind of woman would answer an advertisement and marry a stranger?
 
Escape into the history of the American West along with nine couples whose relationships begin with advertisements for mail-order brides. Placing their dreams for new beginnings in the hands of a stranger, will each bride be disappointed, or will some find true love?
OUTLAW RIDE, Sarah Hawthorne (2/6) Amazon | Barnes & Noble
A recovering gambler- Hard-living biker Clint Remmick is fiercely loyal to the boys of the Demon Horde motorcycle club. He's worked hard to redeem himself, and there's no risk he won't take to help his brothers, even when rivals threaten their safety. When his grandmother's health takes a turn for the worse, though, he moves out of the clubhouse to take care of her. With his duties for the MC, he knows he can't do it alone, so he hires Jo, a live-in nurse. He didn't expect her to heal him, as well.
A dedicated nurse- Jo Smith enjoys working for sweet old Anne Remmick, and she's especially intrigued by her tattooed bad-boy grandson. Clint's tough exterior scares her a little, but she feels a pull toward the sexy biker. Soon she's dying to close the distance between them.
A losing bet- When Clint and his brothers have to pull a dangerous job in Reno, Jo is the perfect cover. With enemies around every corner, Clint needs to focus on keeping her safe—not the lust simmering between them. But when Clint is trapped by a rival club, Jo will have to save him…and their relationship.
UNDERCOVER PROTECTOR, Melinda Di Lorenzo (2/6) Amazon | Barnes & Noble
He lives by the law.
She's dodging death at every turn.
Craving closure from the blaze that took her father and her memory, Nadine Stuart returns home hoping to find peace. But the nightmare begins and the only thing that saves her from being pulled into the inferno is Anderson Somers's determination to protect her. The undercover detective's hot on the heels of a killer—and every instinct insists Nadine will be the next victim.
THE RANCHER'S TEMPORARY ENGAGEMENT, by Stacy Henrie(2/6) Amazon | Barnes & Noble
The Pinkerton agent that Edward Kent hired is intelligent, capable—and unexpectedly female! Though shocked to learn that Maggy Worthing will be investigating the threats to his Wyoming horse ranch, Edward needs to find the culprit. And if that means a temporary engagement to give Maggy a cover story, he'll play along with the feisty detective.
Maggy always gets her man—at least when it comes to solving crimes. The young widow refuses to marry again and land under another husband's thumb. Unmasking Edward's enemies will earn her a longed-for promotion…but the heart has its own mysteries. Could working together with the handsome English aristocrat spark a real and loving partnership?
SWITCH IT UP, Sara Brookes (2/19) Amazon | Barnes & Noble
Welcome to Noble House, Where Your Passion is Our Pleasure, and Someone is Always Watching…
Hacker Madeline Zane gets off crossing lines. So when she discovers security flaws in the Noble House website, she thinks nothing of showing up at the door of the hybrid fetish club and demanding an audience with the owner. Especially after watching an intense online scene of the notorious Dom bringing a submissive to her knees.
Kochran Duke is weary of always being in control, but meeting Maddy rekindles his pleasure in what had become strictly business. And instead of making him jealous, seeing her submit to his old friend Ezra has him aching for something he didn't even know he was searching for.
The kind of heartbreak Ezra's lived through changes a man. Maddy makes him crave a life he thought he'd put behind him for good. Watching her with Kochran only fuels his desires, rousing the caged beast within.
Fortunately at Noble House, virtually any fantasy can become reality.
ROCK KING, Tara Leigh (2/20) Amazon | Barnes & Noble
Fans of Kristen Callihan and Kylie Scott will scream for this sizzling bad boy rock star romance!
I'm not who you think I am. Shane Hawthorne has it all. At least, that's what the headlines say about me. I have millions of fans, awards, more money – and women – than I know what to do with. But what you don't see is the wreckage I've caused. The memories and pain I can't escape, even when I pour them into music and spin them into gold.
I tried to forget. To lose myself in booze and groupies. It didn't work. It hurt me and – worse – it hurt my band. That's the last thing I want to do, so I'm cleaning up my act… starting with Delaney Fraser.
Gorgeous, smart, drama-free, and even nice – Delaney is the perfect "girlfriend." When I'm with her I don't have to pretend. It's like she sees the real me. And I can see a future with her. But that's dangerous. Because the truth is, Shane Hawthorne doesn't actually exist. He's a shield to hide who I really am. Fraud. Runaway. Addict. Murderer. And it's impossible to love a lie, right?
WORTH SEARCHING FOR, Wendy Qualls (2/27) Amazon | Barnes & Noble
Most gay men wouldn't expect to see their dreams come true in a small town in the Deep South. But the road to true love can lead to the unlikeliest places . . .
Disowned by his conservative Peruvian parents, Lito Apaza headed for gay-friendly Atlanta. Resilient, charismatic, and successful, he's built a life on his terms—with a new family of friends and the unconditional love of his dog, Spot. Then his job forces him to relocate to tiny Black Lake, Alabama. Here, being fabulous isn't exactly the town motto. However, Lito can't help who he is any more than he can curb his feelings for a certain sexy ex-soldier.
A former dog handler in Afghanistan, Dave Schmidt now runs a volunteer K9 search-and-rescue team. Until he met Lito, his nights were free. As their hook-ups grow hotter, Dave and Lito have to admit this could be something nearer to romance. It's not what Lito expected. And Dave isn't used to the scrutiny of being visibly gay. Yet everything they've been secretly searching for could be right here in Black Lake. If Dave and Lito want a future together, one of them will have to make the first move . . .
Young Adult: 
THIS HEART OF MINE, C.C. Hunter (2/27) Amazon | Barnes & Noble
A new heart saved her life—but will it help her find out what really happened to its donor?
Seventeen-year-old Leah MacKenzie is heartless. An artificial heart in a backpack is keeping her alive. However, this route only offers her a few years. And with her rare blood type, a transplant isn't likely. Living like you are dying isn't all it's cracked up to be. But when a heart becomes available, she's given a second chance at life. Except Leah discovers who the donor was — a boy from her school — and they're saying he killed himself. Plagued with dreams since the transplant, she realizes she may hold the clues to what really happened.
Matt refuses to believe his twin killed himself. When Leah seeks him out, he learns they are both having similar dreams and he's certain it means something. While unraveling the secrets of his brother's final moments, Leah and Matt find each other, and a love they are terrified to lose. But life and even new hearts don't come with guarantees. Who knew living, took more courage than dying?
DAUGHTER OF THE SIREN QUEEN by Tricia Levenseller (2/27) Amazon | Barnes & Noble
Alosa's mission is finally complete. Not only has she recovered all three pieces of the map to a legendary hidden treasure, but the pirates who originally took her captive are now prisoners on her ship. Still unfairly attractive and unexpectedly loyal, first mate Riden is a constant distraction, but now he's under her orders. And she takes great comfort in knowing that the villainous Vordan will soon be facing her father's justice.
When Vordan exposes a secret her father has kept for years, Alosa and her crew find themselves in a deadly race with the feared Pirate King. Despite the danger, Alosa knows they will recover the treasure first . . . after all, she is the daughter of the Siren Queen.
Here's what Booklist has to say:
Levenseller comes into her own in this sequel to Daughter of the Pirate King (2017), penning an argh-worthy blend of pirate derring-do and lively romance. The pace quickens as the pages turn, and there's information about pirate ships to lend the story a STEM element. Deadly sirens join the ranks of strong, smart females in this book, giving it a definite feminist edge. The balance tends toward romance, but beware—limbs are severed and a few characters die. Yet through it all, Levenseller keeps things humming along to an upbeat end.

Great News:
I AM FAMOUS got a great review from Kirkus! Take a look by clicking here!
Also, look at this great 4-star review for The Emerald Lily from RT Book Reviews!
If you've made it down here, take a look at all our exciting upcoming books:
Susan Cunningham's CROW FLIGHT, a debut in which a hyper-logical teenage coding prodigy teams up with her more whimsical lab partner to model his pet crows' flocking patterns, only to find that their project's data holds the key to a potentially dangerous revelation, to Kayla Church at Amberjack, by Beth Campbell at BookEnds (World English).
Tif Marcelo's THE KEY TO HAPPILY EVER AFTER, in which four Filipina sisters attempt to carry on their family's legacy when each inherit a quarter of their parents' upscale wedding boutique, while juggling finding happiness in their business and personal lives, to Kate Dresser at Gallery, for publication in early 2019, by Rachel Brooks at BookEnds (World).
Lara Lacombe's sixth book in the 12-book, bible-driven Colton family miniseries, to Carly Silver at Harlequin Romantic Suspense, in a nice deal, for publication in June 2019, by Jessica Alvarez at BookEnds (World).
Minerva Spencer's NOTORIOUS, a Regency-era romance and Book 4 in the Outcasts series, in which one man discovers that a London Season is even more dangerous than being a sultan's heir, to Alicia Condon at Kensington, in a nice deal, for publication in Late 2019, by Jessica Alvarez at BookEnds (World)
Kate McMurray's DAMAGE CONTROL, in which a woman is murdered in the apartment of a closeted Republican senate candidate, who hires the best lawyer in NYC…who is also his ex-boyfriend, to Angela James at Carina Press, in a two-book deal, for publication in Summer 2018, by Moe Ferrara at BookEnds (World English).
J.L. Langley's DIPLOMATIC RELATIONS, the newest installment in Langley's m/m Sci-Regency series following the upper echelon of Regelence society as they navigate political intrigue and espionage laced with steamy and forbidden romances set in a futuristic Regency-based society, to Lynn West at Dreamspinner Press, in a six-book deal, for publication in Summer 2018, by Moe Ferrara at BookEnds (World)