This Month From BookEnds… May 2018!
By: admin | Date: May 07 2018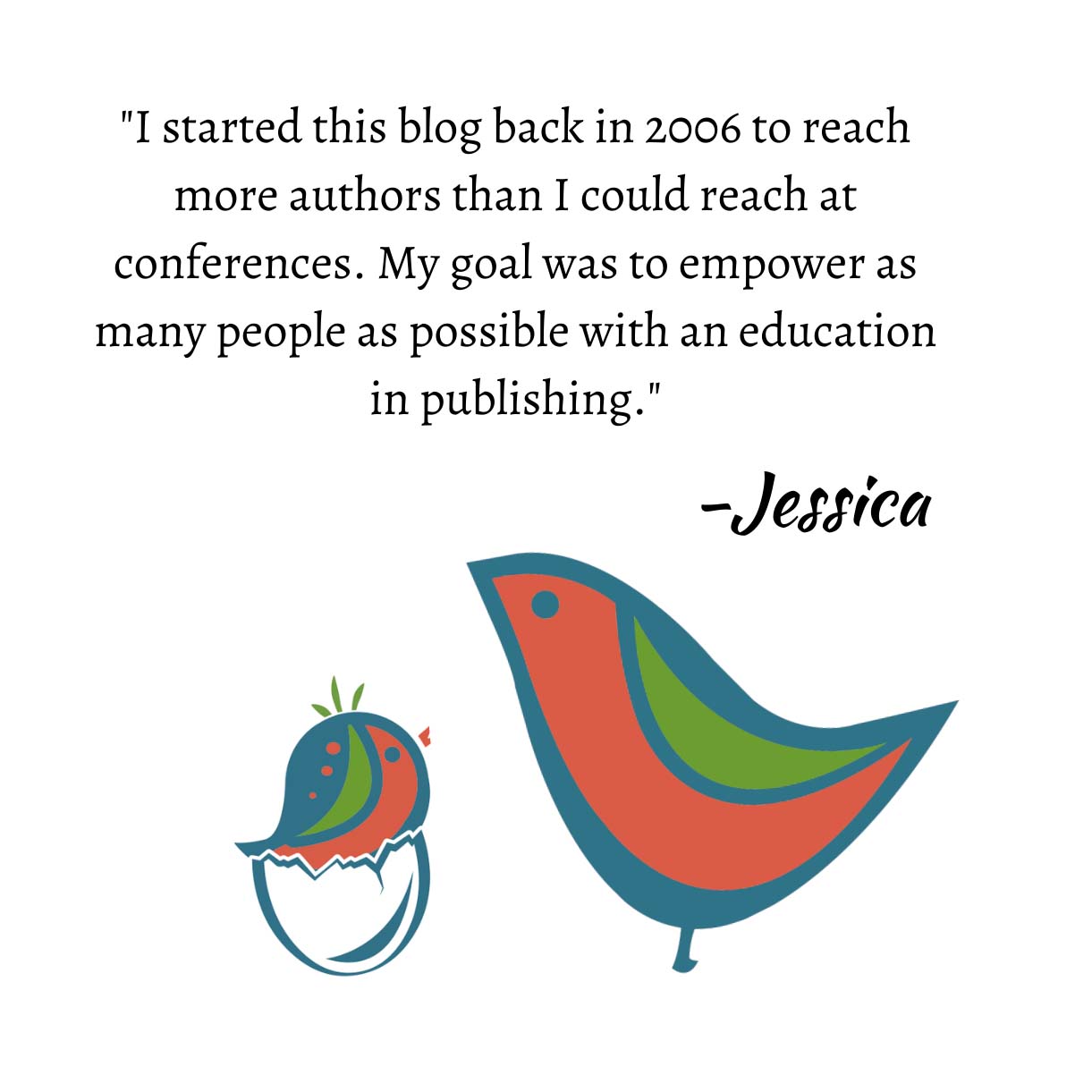 We've got a lot of great things forthcoming from BookEnds this month, and we're excited to share them with you. So without further ado…
MONTHLY SPOTLIGHT:
THE DIVA COOKS UP A STORM, by Krista Davis (5/29) Amazon | Barnes & Noble
When a trendy, underground dinner club leaves some guests six-feet-under the table, entertaining professional and amateur sleuth Sophie Winston hopes she has all the right ingredients to put a murderer on ice in New York Times bestselling author Krista Davis's new Domestic Diva mystery . . .
Domestic diva Sophie Winston can whip up an elaborate event in her sleep, but as the hippest hostess she rarely gets to enjoy the full guest treatment. Which is why her best friend Nina Reid Norwood loops her in to the latest culinary craze: a pop-up gourmet dinner party. The celebrity chef, the epicurean menu, and the high-profile attendees are all a surprise, turning the decadent dining experience into the hottest ticket in Old Town. But Sophie's just pleased as punch that she finally has an opportunity to join her fellow foodies in some fun.
The posh party proves to be a recipe for disaster when Hollis Haberman sours spirits by bringing his own hot new dish–his young trophy wife. With Hollis's son and ex-wife in attendance, there may be more heat at the table than in the kitchen. But by aperitifs, Sophie discovers Hollis swallowing his last bits of air, and she must scramble to stop a killer before the swanky supper becomes anyone else's last meal.
Includes delicious recipes and entertaining tips
MYSTERY
First up, Breeann Allison's debut THE COFFIN MAKER is out NOW!
Twenty-three-year-old Jesse Burns lives a tranquil life as the coffin maker in the enthusiastically eerie town of Gregor's Hollow. Here, the By the Pricking of My Crumbs Bakery sells deep-fried candy corn year round, and manmade mist swirls through the streets every afternoon at three-thirty. As for the graveyard bells that chime at midnight, and the Victorian portrait that materializes in the hotel guest rooms? Well, no one can account for those but they still look impressive in the brochure.
Few in the town are admired more than the trustworthy, if reclusive, coffin maker. Praised for his intricate carvings and flamboyant artistry, Jesse creates his masterpieces in the workshop that belonged to his father, the previous coffin maker who vanished nine years ago.
Jesse's isolated routine is disturbed when Death appears on his doorstep one October evening. Wearing a sharply pressed suit and a condescending smile, Death demands eight coffins by Halloween. Jesse is horrified to learn that the coffins are intended for Death's next eight victims—all of them citizens of Gregor's Hollow. In exchange for the eight coffins, Death will tell Jesse what happened to his father.
Despite striking the bargain and starting work on the coffins, Jesse vows to save the Eight. But investigating a mystery is challenging in Gregor's Hollow, the third most-famous Halloween tourist town in America. Home to horror enthusiasts and gothic fanatics alike, the town boasts a daily carnival of macabre spectacles, complete with ghostly sound effects in the streets, slasher chase scenes in the alleys, and a John Carpenter Orchestra in the park. Distinguishing staged horror theatrics from genuinely suspicious activity is impossible enough on an average day. But with the holiday approaching, the tourist season has just begun, forcing Jesse to conduct his detective work amidst the increased chaos of Hitchcock festivals, Edgar Allan Poe pageants, and monster movie reenactments.
Together with an alluring and untrustworthy stranger, he seeks the answer he needs to thwart Death's plan.
We're also celebrating the re-release of three great mysteries in Wendy Lyn Watson's MYSTERIES A LA MODE series. Out 5/1 are I SCREAM, YOU SCREAM; SCOOP TO KILL & A PARFAIT MURDER — Amazon | Barnes & Noble
LETHAL LITERATURE by Kym Roberts (5/1/) Amazon | Barnes & Noble
Running an independent bookstore in small-town Hazel Rock, Texas, doesn't sound like a high-risk pursuit. But when a fundraiser reveals a story with a truly killer ending, Charli Rae Warren will need to scramble to sort out the deadly plot…
Sponsoring the literacy drive to benefit the foster care system should be a feel-good endeavor, but one of Charli's helpers is definitely on another page. Charli's dad is distracted and keeping something secret, which Charli suspects is a harmless flirtation with an attractive county clerk who offered to lend them a hand. It's nothing to worry about—until the same clerk winds up dead…
When nosy locals begin pointing fingers, Charli finds herself entangled in a race to uncover the killer's identity—and to get to the bottom of a shattering family secret that could rewrite her history in alarming ways. Suddenly Charli is facing her worst fears and her childhood nemesis in order to unmask a murderer—before he silences her for good…
ON THE HOOK by Betty Hechtman (5/8) Amazon | Barnes & Noble
The Tarzana Hookers crochet club could come apart at the seams when thwarted ambition, shady ethics, and a puzzling murder converge.
Molly Pink and the Tarzana Hookers are busy crocheting baby blankets for charity, but before long, they're tangled up in a mystery that may be their unraveling. The Hookers are a tight-knit group, but some of the members harbor secret aspirations. Adele dreams of becoming an actress, and her acting coach has filled her head with promises of a career as a crochet show host. Elise Belmont has earned her real estate license and is itching to show her first house. But when the house's tenant turns up dead from a pink squirrel cocktail laced with cyanide, the Hookers could be in double treble.
It turns out that the dead man was Adele's acting coach, Timothy Clark. And Molly gets wound up in the case after accidentally leaving a scarf she designed at the murder scene. Detective Barry Greenberg, one of Molly's exes, quickly stitches together that the scarf is hers. Lawyer Mason Fields (another of Molly's exes) has her head swimming in legalese. For Molly, the only way out is by learning who really killed Timothy, and why.
By hook or crook, Molly will clear her name in On the Hook, national bestseller Betty Hechtman's irresistible twelfth Crochet Mystery.
Delicious recipes and crochet patterns included!
ROMANCE
A WEDDING ON BLUEBIRD WAY— A collection of stories including Alyson Charles! (5/29) Amazon | Barnes & Noble
The sun is shining, the garden's in bloom and every detail is perfect as the wedding of the year gets underway at the charming Bluebird Inn. But when the Big Day becomes an even bigger fiasco, the surprises unfold in four entwined tales featuring the unforgettable Loving family . . .
 
The moment for "I do" has arrived, and all eyes are on the bride . . . until she turns heel, hijacks a Ducati, and speeds out of town! Now everyone entangled in the wedding that wasn't taken off on an unexpected adventure of the heart: A down-on-her-luck B&B owner who needs a little help finding her own bluebird of happiness. . . . A big city cop with small-town roots who pulls over the girl he could never have. . . . A jilted groom and a Type A wedding planner with mischievous twins who discover a little chaos can make life—and love—wonderfully exciting. And of course, the caterer—a hometown girl who risks getting burned when she reconnects with an old flame.
 
That loving feeling is sweeping through tiny Serendipity, Texas, and second chances are turning into happy endings as sweet as the bluebirds coming home to nest . . .
MY FAIR CAPTAIN by J.L. Langley (3/29) Dreamspinner Press
When Intergalactic Navy Captain Nathaniel Hawkins goes undercover to investigate the theft of an IN weapons stash, the mission raises painful memories from his past. Using a title he fled nearly two decades earlier, Nate once again becomes the Earl of Deverell, heir to the Duke of Hawthorne, in order to navigate the ins and outs of a Regency world. But planet Regelence—where young lords are supposed to remain pure until marriage—has a few surprises for Nate, not least of which is his attraction to Prince Aiden.
A talented artist, Prince Aiden Townsend isn't interested in politics and the machinations of society gentlemen, and he adamantly rejects the idea of marriage and a consort. Aiden wants the freedom to pursue his art and determine his own future. But the arrival of the dashing and mysterious Deverell awakens feelings of passion and longing the young prince can't deny.
As Nate uncovers a conspiracy reaching far beyond the stolen weapons, his future is irrevocably altered by the temptations of a life he never thought he could have. Drawn into the web of intrigue, Aiden is in danger of losing his life… and his heart.
#BookEndsGrows– 
As usual, we're thrilled to share our new clients. Help us welcome: Kate Collins, Gin Jones, Robyn Grady, Abby L. Vandiver, Nir Bashan & Christopher Davenport to the adult BookEnds ranks! We're thrilled to have you all.