Agent Communication
By: Jessica Faust | Date: Jul 20 2007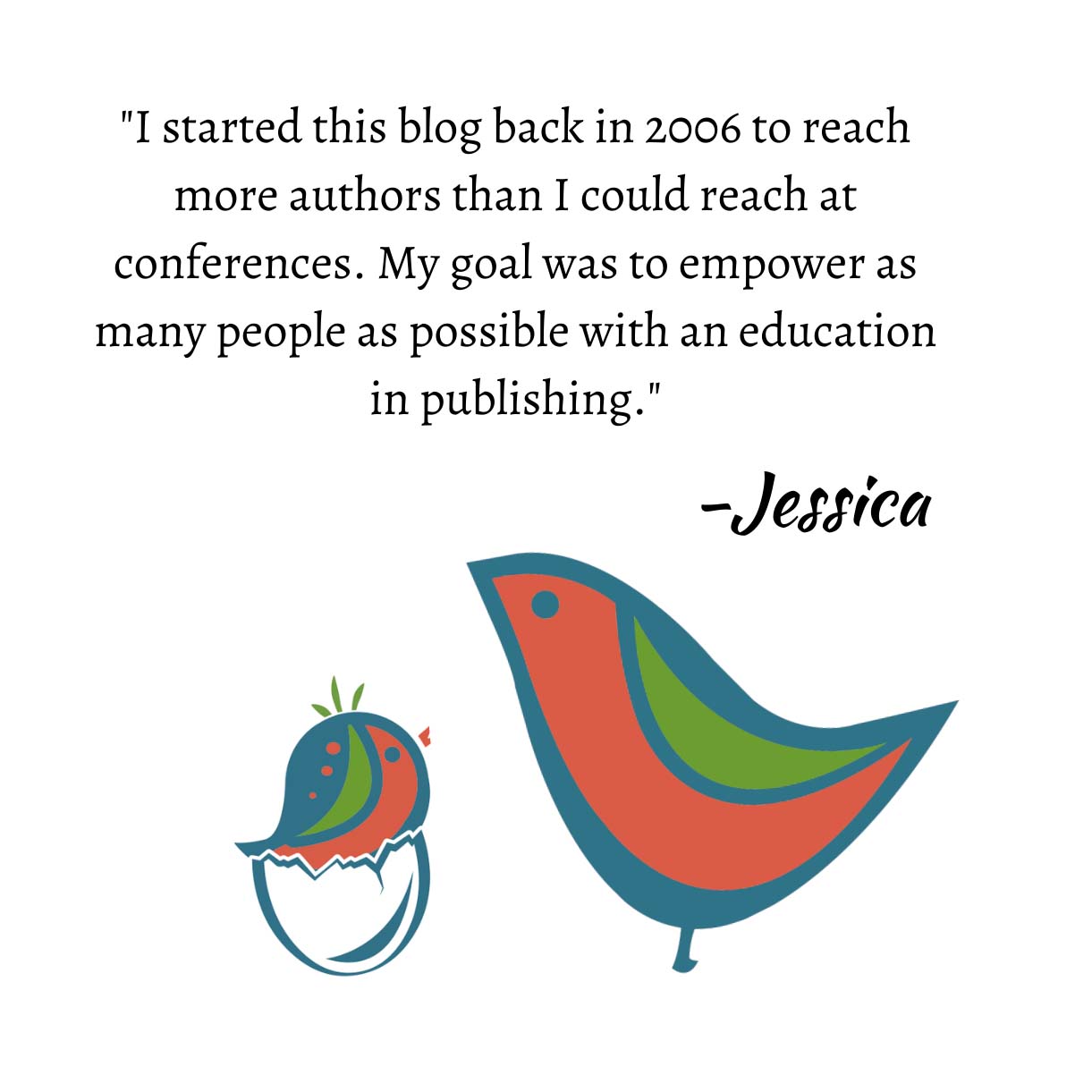 Not too long ago I received the following email:
I write to you, not as a perspective client, but as a young writer in need of counsel. (I find your blog most illuminating!)
Last summer, I sent out a number of query letters for my new nonfiction book. I was pleasantly surprised by the amount of interest in my material and, within six weeks, I had secured an agent.
Let me mention here that I have no memory of ever receiving this proposal, but I suppose I can let that slide.
Initially, I was quite impressed with his speedy response. Unfortunately, as the months wore on, our correspondence slowed quite a bit. (I realize this industry is slow, by nature, but this has become a bit extreme.)
He spent the fall (August through November) editing my manuscript and nonfiction proposal. I called, several times, to check in (he's never been spectacular about returning e-mails), and he always claimed to be "backlogged" or "totally swamped." Fair enough, I thought. After all, he operates a one person agency. And, at 24, I'm just lucky to have an agent.
Wow! Four months just to edit? I think the first warning bells should be going off. Now I know I've sat on a client's material for far too long, but never have I led them to believe that I was editing for that long. That's crazy. As for being backlogged or totally swamped? Who's not? We're all very, very busy people and we all have those weeks when we are backlogged, but my reasons for being totally swamped are usually because I'm taking care of my clients.
And by the way, don't think that your age has anything to do with anything. You have an agent because you have a book worth selling, not because you're 24 or 42 or 240. How old you are or what you write, or how much money you make (or don't make) does not, ever, excuse an agent's rude behavior. A good agent should treat every single client as if she is her top client. Never do I want any of my clients to feel that they are less important than any others.
Finally, in mid November, he returned my (minimally) edited manuscript. (Comma here, semicolon there.) I made the adjustments, sent him ten copies, and we were off.
Ugh! Four months for commas! I'm the first person to admit that I'm comma illiterate (among many other grammatical difficulties) but it takes me far less than four months to figure out where they go. If anyone—agent or editor—is taking four months to actually edit a manuscript, then that thing better be rewritten by the time it lands on your desk. Now sometimes it might take four months to get to the edits, but never four months to actually edit.
Three months went by before I heard from him—at which point he forwarded me five rejection letters. Now, there's obviously no rush to pass along bad news, but some of these letters were 8 weeks old. Couldn't he have called, or sent an e-mail update? (I asked him to drop a line, in the future, when he heard from publishers—just so I could keep track of the progress.)
He could have and he should have. It's one of the things I mention to authors when hiring an agent. Find out how communication is going to be handled. I try to update my clients very, very quickly when it comes to submissions. Especially since I know how nerve-wracking the process can be.
Several months went by. Nothing. I decided to e-mail, just to check in. No response. Two weeks later, I followed up. No response. Two weeks later, I called. Again, he claimed to be terribly "backlogged." "I was going to call you today," he said.
Uh-huh.
Reason being: he had received an offer (lord knows when) on my project. Unfortunately, the offer was terrible—the publishing house wanted to reshape the entire book, and have me spend an additional year traveling across the country, doing research. He advised that we turn them down.
Nevertheless, shouldn't he have called me as soon as he got the offer?!
I asked him for an updated list of rejections and prospects. He couldn't find my file, and promised to e-mail me "in a couple of days." It's been over a week. I've heard nothing.
He is always very friendly when we talk, and we often have nice chats. But, because he's so poor at correspondence, I'm concerned that perhaps he's not working very hard to sell my book.
What do you think I should do?
My response: I think you already know what you should do, now you just have to do it.
Honestly, though, I never understand why authors stick with agents who obviously don't communicate. I know it's great to have an agent and scary to think of starting over, but do you really have an agent if she's not working with you?
I also have a few additional concerns. Since this is only one side of the story we don't really know how long the agent had the offer for. I'm going to give him the benefit of the doubt and assume it just came in. What I am concerned about is who made the decision to turn down the offer. It sounds like it was mutual, but I hope it's not something the agent did without checking with the author first. That would be criminal in my mind.
Again: No agent is better than a bad agent, and a bad agent isn't necessarily someone who acts illegally, but someone who simply isn't working for you in a way that's comfortable for you.
Jessica