Conference Etiquette
By: Jessica Faust | Date: Mar 31 2008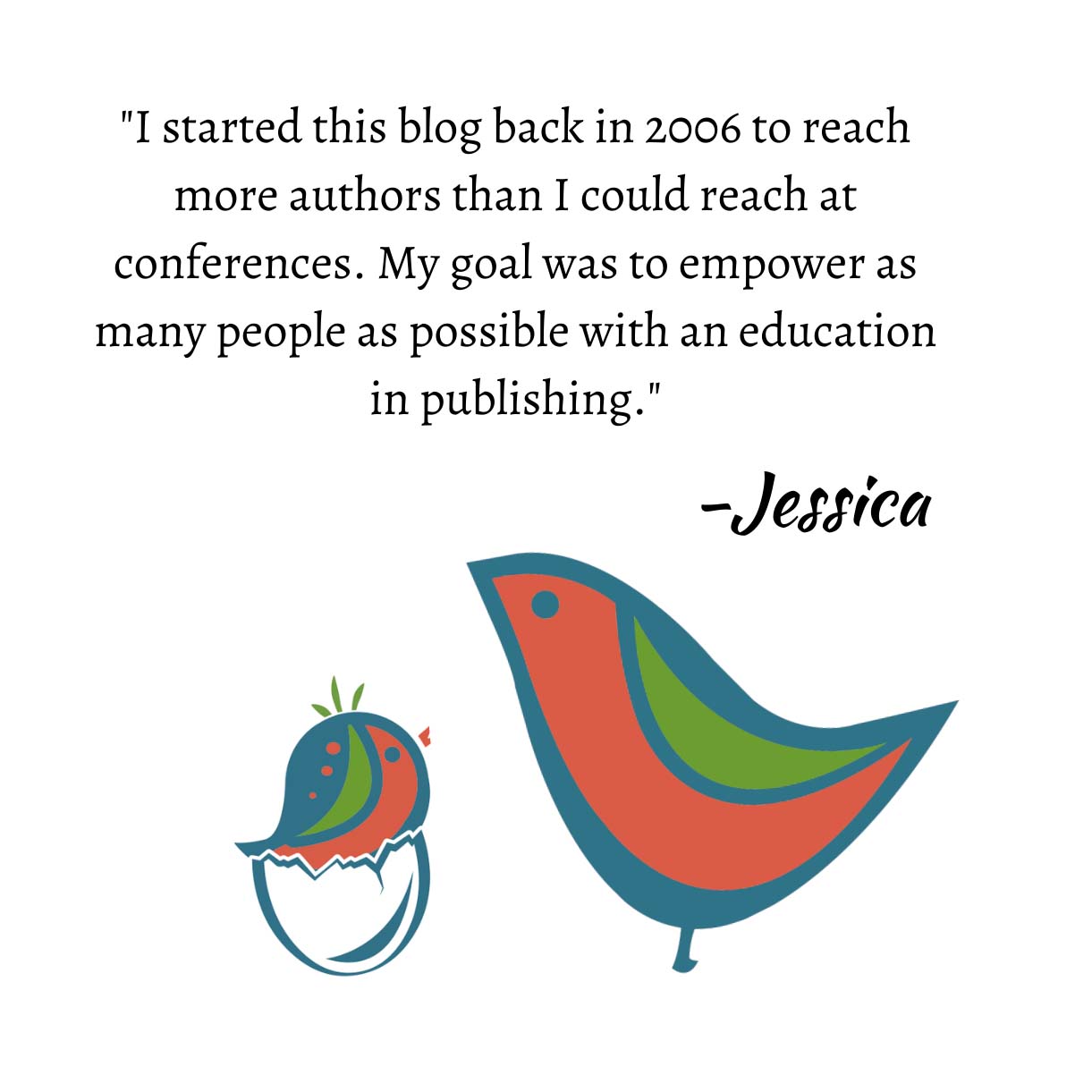 Conferences are a lot of work for agents and a lot of pressure for authors, and very frequently I'm asked questions about how authors should and can approach agents in various situations. I know we've chatted about what to do in an elevator or at a pitch appointment (which I'll touch on again), but how do you approach an agent who has already seen your work, who currently has something of yours on submission, or who has rejected you five times?
First of all, before even getting to the conference, do some research. Most conferences should let you know ahead of time who is attending, so pop on the Internet and find out what you can. Learn about the agencies they work for as well as the agents as individuals, and definitely find out what they represent. The more information you have the more confident you'll feel when talking to an agent. And second, relax. Agents attend conferences for two reasons: to help authors by teaching them about the publishing business and to find new clients. They're hoping to get as much out of the conference as you are.
So let's look at a few of the possible scenarios for meeting an agent. . . .
If an agent has previously rejected your work, there's no need to mention that when you walk up to introduce yourself. When meeting someone for the first time, try to keep your introduction positive. There're few things more uncomfortable than an author bitterly telling you upon introduction that you've already rejected her work. It's hard to have much of a conversation after that. However, if after an introduction the agent mentions that your name or the title of your book sounds familiar, don't hesitate to spin it positively. Let her know that in fact you had submitted to her and she had passed, but you're working on something fresh and new and you're hoping to keep her in mind for the future. Focusing not on the rejection but on what's next is much more appealing to everyone.
And keep in mind that just because an agent has rejected your work doesn't mean you should avoid meeting her (unless you've already decided you never want to work with her). While it might seem like there are millions of agents out there, the list can seem pretty small if you start weeding people out. It's important to remember that conferences are about networking. It can never hurt to know as many people in this business as possible and, if for some reason you don't find representation for Book #1, you've already got a good connection for Book #2, a personal connection.
If you know you are going to a conference and you know you are going to have pitch appointments or just meet agents personally, do not send your work out right before the conference. In the case of a pitch appointment, you want the benefit of the pitch. Anyone can query or submit to an agent, but a pitch appointment gives you an edge. It gives you the opportunity to discuss your work with the agent before sending it along. At every conference there's at least one person who sends me a proposal a week or two before the event. I get the feeling that they are expecting me to show up at the pitch with a critique, but what they've actually done is wasted a pitch. What will happen is you'll tell me you just sent it, I'll tell you that's fine, I'll read it when I get back, and your pitch is over. You've just missed out on the opportunity to get constructive feedback on your pitch and possibly your story. I know that often in pitch appointments the author and I will get to talking about her work, and many times I'll have suggestions of where I see things might be off or directions she should consider.
If you have a requested full with an agent who is going to be at the conference, good for you. Definitely make the time to introduce yourself to this agent. Remind her what your story is about and thank her for requesting it. Don't quiz her about her timing or regale her with your concerns about what's wrong with the book, and don't expect her to give you feedback. There's no need to call or notify her ahead of time that you'll be at the conference. A face-to-face introduction should suffice.
One of the reasons I advise against getting in touch with agents or submitting just before a conference is that for a lot of agents this puts them in an uncomfortable position. They feel that you're expecting something they don't want to give—usually feedback or more personal, detailed critiques than they would normally give. We've discussed before that there are a lot of agents who will honestly say that in pitch sessions they simply ask for everything. They tend not to like confrontation. I'm not one of those agents, and I will happily discuss your work if I've read it. However, I can only discuss your work if I remember it, and here's where it becomes embarrassing. It's very possible that I've read your work, and rejected it yesterday; that doesn't mean I remember enough about it to give you feedback.
When meeting an agent in various public places around the hotel, here's my advice:
In the gym: Smile, nod, and walk on. Nobody wants to make an introduction while sweating to LL Cool J on the treadmill.
In the pool: Feel free to start a casual, friendly conversation, but no business talk allowed. For one thing, I don't want to talk business in a pool. For another, I don't want to be reminded that now you've seen me in my swimsuit.
At a conference-sponsored dinner: Chat up the agent. Ask about the business, tell her about yourself. Talk about the town and what it has to offer. This is one of the best times to get to know someone. You have her trapped at your beck and call for at least a couple of hours. Use it to your benefit and don't forget to get a business card on the way out. Whatever you do, make it your responsibility to ensure the agent is having a nice time. All too often I've observed agents at conference dinners left to flounder while everyone else at the table chats away. I'm not sure what it is, I suspect fear, but the worst thing you can do is leave an agent trapped in silence at the other end of the table.
In the elevator: Smile, nod, and introduce yourself. You need to take these moments when they arise, and elevators are perfectly acceptable. However, when it's time for the agent to get off, let her off. Don't hold up the elevator and do NOT follow her to her room.
At the airport: At this point, if you recognize the agent, she's usually tired and exhausted. I think it's perfectly acceptable to strike up a friendly conversation, but no one wants to be pitched at this point. We are tired, we're homesick, and we just want to read one of our new books.
When in doubt, my suggestion is to always introduce yourself and make small talk. You can usually get a feel fairly early on if the agent is up for chatting. I don't think it's ever necessary to ask if you can submit. Of course we're going to say yes, we have submission guidelines. And I don't think it's necessary, outside of a pitch session, to launch into your pitch. If you do feel the need to pitch, this is where short comes into play. A pitch is awkward and a bit of a conversation stopper. Instead I would simply say something along the lines of, "Would you be interested in a romantic suspense featuring a bounty hunter?" But you really only need to do this if you're unsure. If you absolutely know your work is right for this agent, just have a chat. Enjoy your time together and query her when you get home. If the chat was nice she'll remember you enough to request more.
I hope I covered all the bases here and I hope to see more than a few of you at conferences this year. Good luck and happy travels!
Jessica