Get to Know BookEnds Literary Agency
By: Jessica Faust | Date: Mar 09 2020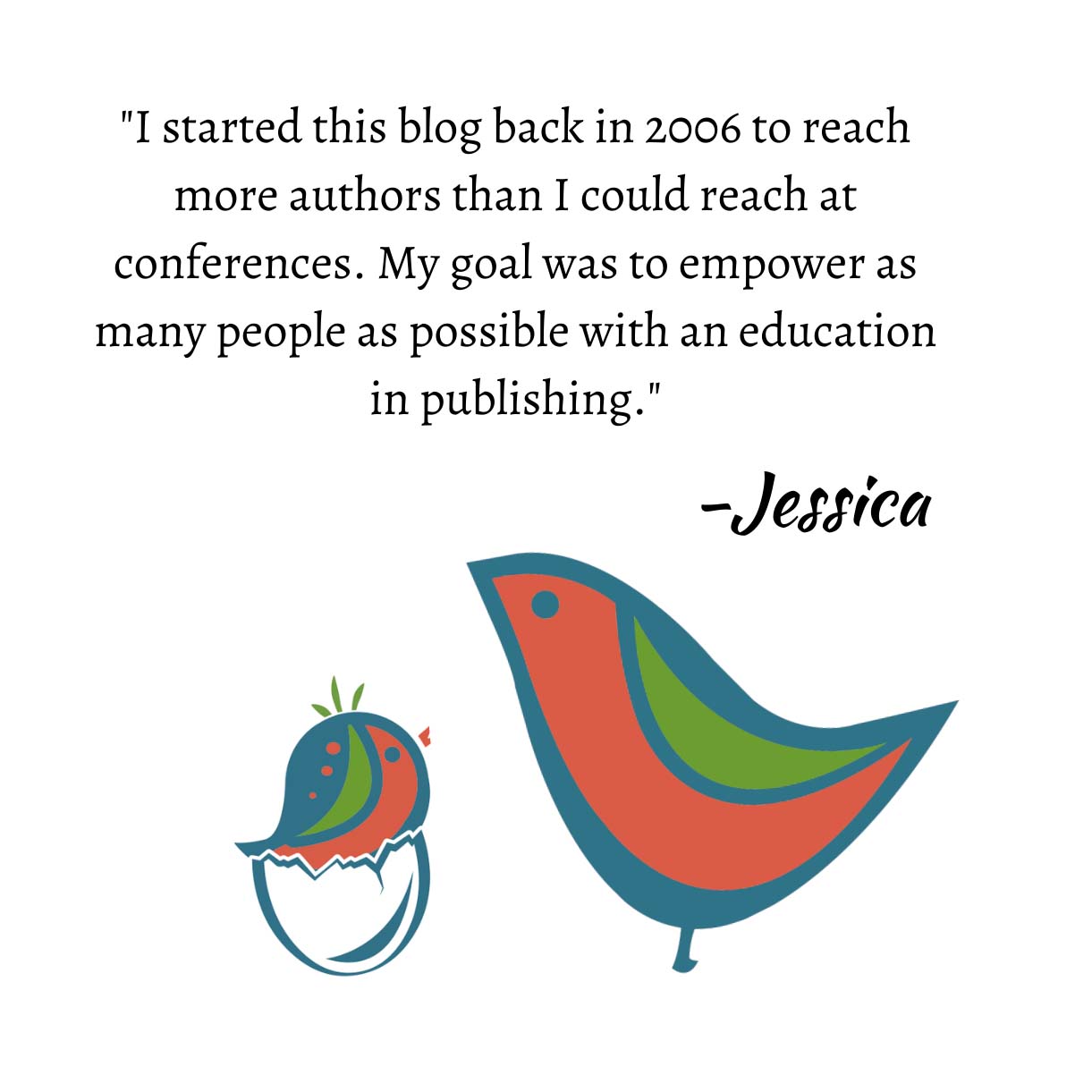 Just when you thought you've read all the posts in the BookEnds Get to Know series, I'm surprising you with one more. Get to know BookEnds, the Literary Agency.
The Logos of BookEnds
When my business partner left in 2009 I felt the freedom one feels when everything is yours. Sort of like when the family leaves you alone in the house or everyone in the office clears out. Suddenly I could make all the decisions, dance around in my underwear and drink wine on the couch.
I did not dance around in my underwear.
I did, however, make the changes to BookEnds I'd always dreamed of making. New agents were hired–9 to be exact. I added an entirely new division–Bookends, Jr. And I recreated our website, our blog, our social media and our logo.
When looking for a new logo I wasn't exactly sure what I wanted. Until I saw it. These little birds resonated with me and felt exactly right. Also, weirdly, the colors of the birds exactly match the color of my office. Something the designer had no way of knowing.
The Dogs of BookEnds
While many of our agents are cat people, BookEnds has always been an office of dog people. Buford was the third #literarydog after Sadie and Riggins to be featured on the BookEnds website with both picture and bio.
All BookEnds dogs are adopted. I'm a strong advocate for pet adoption. I also, as you can see, have a penchant for dogs with big heads.
Fun fact: When we created our first website, our designer fought us on putting Sadie's picture and bio up. He thought it was unprofessional. That was my first fight to be an agency that stood out from the rest.
The Genres of BookEnds
In the beginning, the BookEnds list was almost solely nonfiction. In fact, it was almost entirely made up of books in The Complete Idiots Guide and Dummies Guide series.
While these were certainly not books of my heart, they were the work we needed to do to get to the books we loved. In our first five years, we easily represented over 50 books in these two series–many of which are still selling today.
Twenty years later we, and the authors, are still earning money on some of those books and we've been lucky enough to continue representing some of those same authors.
Just two years after opening our doors, BookEnds officially became a literary agency and now I can proudly say, that thanks to those series, we represent books in nearly every genre for adults and children. And even a few series guides.
If you aren't already connected to BookEnds, you should be. Get to Know more about us on Twitter, Instagram, YouTube and of course by subscribing to our blog.