Heather Webber Celebrates #BookEnds20
By: Jessica Faust | Date: Jul 15 2019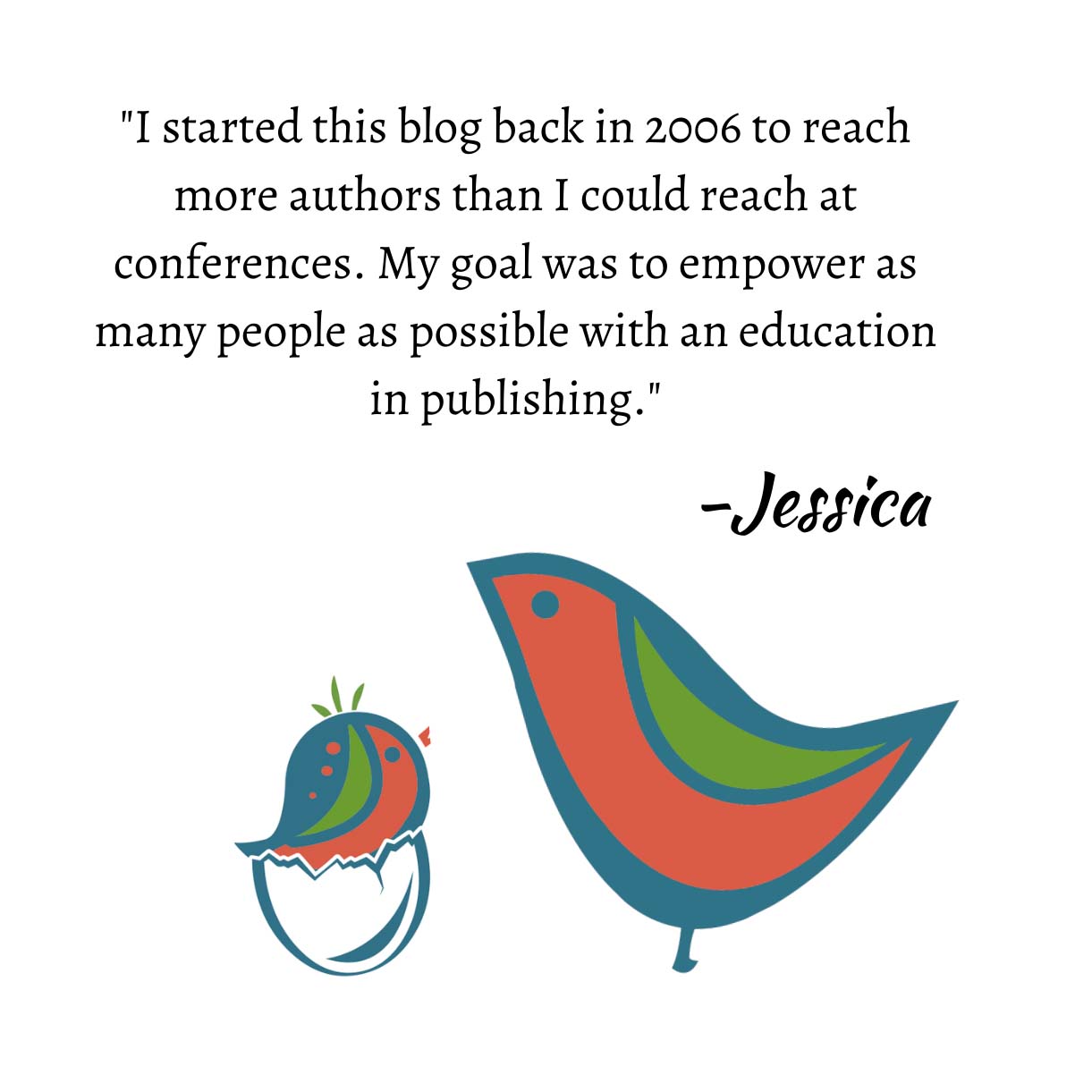 In the course of over 15 years with BookEnds, your career has been through a number of changes, possibly the most changes of any other client. We all know that change can be scary for everyone, but I sometimes feel it's especially hard for authors who are left to worry about the impact the career paths of others.
Authors are often left wondering what happens when your editor leaves publishing or your publishing houses opts not to pick up more of your books? What happens when your agent leaves or when you decide to switch genres? Inevitably I think all career authors will experience at least one of these situations. You however have experienced and survived every single one. Some multiple times.
JF: Tell me if I'm wrong, but is it true that you've been with four publishing houses since you signed with BookEnds in 2003? Can you talk a little about your experiences with these changes?
HW: Yes, four houses, but different imprints within some of those houses, so it feels like more: HarperCollins (Avon), Macmillan (St Martin's Press and Forge), Penguin-Random House (NAL and Berkley), and Crooked Lane. I also had three books with a small press—Avalon—before signing on with BookEnds. There have been a lot of highs and definitely some lows during all that time. I consider there to be several major turning points that shaped my career: Writing my first novel (which lives with the dust bunnies in my office); signing with BookEnds; the Lucy Valentine series and its cancellation; creating the Wishcraft series; Penguin-Random House cutting their cozy line (therefore my Wishcraft and Potion books); and selling my first women's fiction to Forge. I admit there were times when I wanted to quit writing, but every time I came close I thought of another story idea that I just hadto write, and truly, the rewards of being a writer far outweigh any negative aspects.
With every new contract I have three consistent phases: excitement, nervousness, and focus. It's always exciting to work on new projects with a new editor and a team that's as eager as I am to make my book the best it can be. The nervousness comes when I start thinking too far ahead, about things I truly can't control like whether my sales numbers will be good enough to renew my contract or whether the imprint will cut its line (which has happened twice to me) or whether readers will like the book. I try to focus on the most important aspect: writing the best books I can write.
JF: You also experienced both your editor leaving the publishing house and your agent (Jacky Sach, former BookEnds partner) leaving publishing. I'm sure both experiences felt overwhelming at first. Well I know they did. Can you talk a little about what happened when Sandy, your editor, left NAL and how you feel it impacted you and your career? 
HW: Sandy leaving—and the restructuring at Penguin-Random House (PRH)—have been the most difficult experiences of my career. I adored working with Sandy, and I felt at home under her guidance. She whole-heartedly supported my writing, enjoyed my writing voice, and always encouraged me to spread my writing wings. While I initially signed with her for the Wishcraft series, she was also my editor for my Potion books, and we'd talked about future projects as well. Unfortunately, the changes at Penguin-Random House sent us both in different directions (Sandy's an agent now), but I'm incredibly grateful to have worked with her.
Not too long after Sandy left, PRH decided to let go of my Wish and Potion books, and it forced me to take a good, hard look at what I truly wanted to write and where I wanted to go with my career. And for that, I'm thankful. That particular turning point, while painful, was ultimately the best thing that has happened to me, writing wise.
Fun fact: Sandy had been a part of my writing life long before she became my editor in 2010. In 2007, she'd also tried to buy the Lucy Valentine series (which eventually went to St. Martin's). And in 2008 she wanted to acquire a women's fiction book I'd proposed, but it was nixed by higher-ups. But it goes even beyond that. Way, way back before I signed with BookEnds in 2003, I'd met a Berkley editor at a local conference and pitched a book I'd been working on at the time, the first in my Nina Quinn series. I sent the full to her, and *crickets* didn't hear anything. Eventually I signed with Jacky at BookEnds, and Jacky sold the Nina books to Avon. A few months or so after the first book came out, I finallyreceived a rejection from Berkley. It came from the assistant to the editor I'd queried. She mentioned that the initial editor had decided to pass on the book, but if I had anything else, to please send it to her, because she really liked my voice. That assistant editor: Sandy. Publishing is a very small world, yes, but I feel like Sandy and I had been destined to work together.
JF: Wow! I didn't even know all those connections to Sandy. It really is a crazy small world.
And can you also talk about how the transition was for you when Jacky left BookEnds? I think this, even more so than an editor leaving, scares authors and many would love to hear your experience. And be as honest as you want. I'm always open to criticism. J
HW: While it was sad and rather shocking when Jacky stepped away from agenting (she was truly a great agent), transitioning into Jessica's client base wasn't too difficult for me. Here's why: Back in 2009, a few months before Jacky left BookEnds, I was at an RWA conference in Washington D.C. It was about six months before my first Lucy Valentine novel, Truly, Madly, was to debut, and I was due to meet with my editor, who was also at the conference. Truly, Madlywas going to be a lead title, and a lot of money and marketing was going into it. It was an exciting time for me, a turning point in my career. A few hours before meeting with my editor, she let me know that, oh yeah, the meeting would also include the heads of the sales and marketing departments, another senior editor, and the publisher (who would soon be vice president of the imprint). In other words, a Big Deal. I'm not going to lie, I kind of freaked out. I didn't know what to expect or what kind of questions to ask. I quickly emailed Jacky, who was at home in New Jersey. She gave me the best advice when she said, "Go find Jessica." Jessica was at the conference, and she calmed me down and talked me through the meeting, going over all I needed to know. She figuratively held my hand through it all. And she still hasn't let go. A big part of the author-agent relationship is trust. So while Jessica doesn't always love everything I write, I trust her enough to listen to her instincts, allowing her to guide me through this crazy publishing world. She hasn't steered me wrong yet.
JF: Thank you so much for that. You are very sweet.
In addition to changes in personnel you've also made some major changes in your writing. You went from a traditional cozy mystery series, to a general fiction series, to paranormal mysteries and now, in 2019, your debut women's fiction. That's a lot. Can you talk a little about how these things came about and what your agent's (okay that's me) role was in guiding you through them?
HW:
It's been an interesting journey! That very first book I wrote, the one living with the dust bunnies, was women's fiction with magical elements. From there, I started writing romances, but each of the romances had mysteries in them, and I realized how much I enjoyed writing whodunits. Those romance novels were published with a small press before I had an agent. But once I realized I wanted to write mysteries, I knew I needed an agent and queried Jacky. It took a few months for her to get back to me with an offer of representation, but it wait was worth it. Once I signed with Jacky, she was negotiating a three-book contract with Avon within three weeks for my Nina Quinn series. (I'm still amazed by that!) When Avon closed their mass market cozy line, and I had to figure out what to write next, I decided to try my hand at magical books again—this time with a romance andmystery slant and a big focus on family dynamics. Jacky—and Jessica—were nothing but encouraging at the shift in my writing. The Lucy Valentine series went to auction and found a home with St. Martins. Lucy is a psychic who helps find lost loves and assists the state police with cold cases—those books were published as mainstream fiction.
During the Lucy series is when I switched from Jacky to Jessica, and it was Jessica who broke the news to me that St. Martin's wasn't going to renew the Lucy books. The Lucy books had been so hyped that their hard fall left me bruised and cynical. Jessica was quick to pick me up, dust me off, insisting that it wasn't The End of my career—and she made me believe it, too. (She's always quick to say, "Onward.") We had a long talk about where I wanted to go with my career, and I knew I wanted to stay with the paranormal genre but also wanted to keep the focus on family dynamics. I had an idea for mysteries surrounding fairy godmothers who could grant wishes and lived in a charming village in Salem, Massachusetts, and I can still hear Jessica telling me that if the characters are going to be in Salem, then they HAD to be witches. And with that, my Wishcraft series was born. Shortly after signing that series, I talked to Jessica about another series I had in mind – about a white witch who's kind of a mystical bartender with potions. She's part matchmaker, part therapist, part healer. Jessica had me rewrite that proposal about ten times to get the beginning right (and she was absolutely right that I'd started it in the wrong spot) before she'd submit it, and my Magic Potion books took form. They also sold to NAL. And I have to admit, the beginning of A Potion to Die For, a literal witch hunt, is one of my favorite scenes, and it wouldn't have happened without Jessica's input and suggestions.
In 2015, a few months before Penguin-Random House downsized their cozy line, I remember sitting with Jessica at the Malice Domestic conference. We were tucked away in the bar area, and I told her about an idea I had based on blackbirds. A women's fiction / magical realism novel. She held up her arms—she had goosebumps. She's always believed I was meant to write women's fiction and loved the blackbird idea. Due to contractual obligations, it took me a while to give my full attention to the story, but when I finally passed along the proposal to Jessica in 2017, she quickly found the perfect home for the book with Forge. I'm happy to say that Midnight at the Blackbird Caféwill be released in July 2019. It has magic. It has mystery. It has romance. It has complicated family relationships. And a small-town community I love. I can't help but feel like I've come full-circle in my writing, and I'm excited at to what's to come—not only with my writing but with Jessica and BookEnds as well.
JF: And while normally I'd want to give Heather the last word, I have to jump in to say how much I love this book. It fulfilled so many of my own agenting dreams and I was happy to wait the four years from idea to release for it. Congratulations!