Meet the BookEnds Adult Team
By: Jessica Faust | Date: Apr 19 2018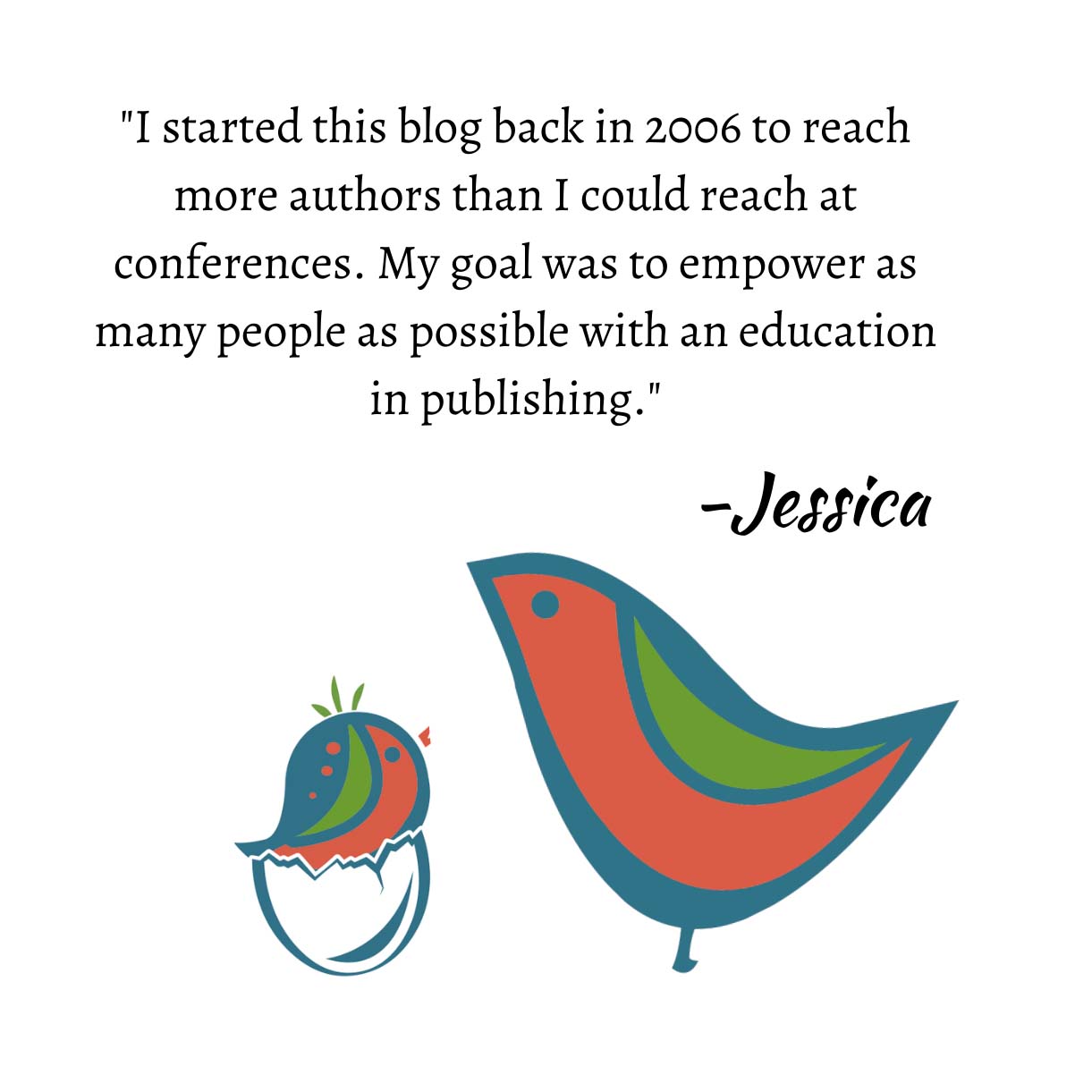 Yesterday I introduced you the team behind BookEnds, Jr. so it's only fair that today I give time to the agents who, along with me, represent our adult list. As I'm sure you'll notice, we have some repeat names on here since a number of our agents represent both for the adult and young adult market.
If you take a look at the website you can easily identify adult v. children's agents (and those doing both) by our adorable birds and of course, you can read more about each of them in About Us and on the Submissions pages, but today it's all about our agents representing adult.
Kim was the first agent to join BookEnds and with her wisdom and experience has helped me with some of my toughest decisions. In addition to YA, Kim is actively looking for commercial women's fiction with a unique, dynamic hook.  Something that explores relationships between family and friends, but within a framework where stakes are raised, and the ordinary is explored amidst the extraordinary (as in Big Little Lies and Seven Days of Us).  She enjoys dual timelines and/or multiple POVs when it's done in a way that advances the plot and creates suspense. She's hungry to find more #ownvoices in women's fiction, romance, and suspense, and as an autism mom, is especially interested in finding more stories featuring neurodiverse characters, and those with special needs.  When it comes to suspense, Kim's tastes tend to run very dark and gritty in both historical and contemporary, and she looks for stories that are very atmospheric with a defined sense of place.
Jessica was the second agent to wrangle me into a job and boy am I glad she did. With a background as an editor, Jessica knows what it takes to get in the door and knows how to take an already great book better. She also keeps me sane. Jessica is looking for a wide range of nonfiction, but is particularly looking for unique, entertaining voices (think Mary Roach or Sarah Vowell). In terms of fiction, she wants romance of all heat levels (including inspirational and category romance), women's fiction, mysteries, thrillers, and suspense. She's open to light and funny reads, as well as darker ones. She's looking for books that celebrate diversity in all its forms. In no particular order, she'd especially love to see more books featuring Asian characters, adoption issues, the Amish, coroners and morticians, physically and emotionally tortured heroes, and women who kick ass.
In addition to building the BookEnds subrights list as well as working in children's, Moe is interested in science fiction and fantasy, she loves easily-accessible sci-fi, imaginative fantasy locales, and pain-in-the-ass heroines. On her adult romance radar are all things m/m and m/f—plus everything in between—within all heat levels and genres, including both category and single-title romance.
Beth got her feet wet in the adult market by helping me with some of my projects. Since then she's expanded to children's and built an even stronger adult list in science fiction, fantasy, and mysteries. Her favorite manuscripts are character driven with an important emphasis on plot, though a strong atmosphere and setting will immediately enchant her. She loves women-centered stories and has an immense affinity for narratives featuring strong friendships, found families, and diverse characters of all stripes. When it comes to diversity, she is most passionate about genre stories that feature diverse characters, as opposed to issue books where the diversity and oppression of the protagonist is the hook. She would particularly love to see a fantasy with a disabled protagonist–where the magic of the world affects but does not cure the disability. She would love to see cybernetic prosthetics in sci-fi. She wants to get her hands on a book that explores a culture where being LGBTQ+ is inherently accepted–where people may need to come out but otherwise do not need to explain themselves. Likewise–and perhaps related–she would love to see a setting that is based in non-western cultures and ideals.
Rachel joined BookEnds with an already strong list and has continued to make it even stronger. She represents adult romance, women's fiction, and cozy mysteries. In adult romance, she's looking for high-concept stories. She's seen the tropes before, so the voice has to feel fresh and stand out in the market. In women's fiction, she is selectively looking for commercial stories with a strong hook. She likes lighter reads in the vein of Sophie Kinsella, while also darker ones like Liane Moriarty. She enjoys women's fiction with dynamic multi-generational or sister relationships. She's open to multiple POV stories, so long as the voices are distinct.
Naomi's great successes so far don't end with BookEnds, Jr. She is also looking for fantasy, science fiction, and romance. In science fiction, Naomi seeks stories that are light on the sci, heavy on the fi. Stories that let the character development take priority over tech, such as Ender's Game and its sequels by Orson Scott Card, particularly the '90's books (Xenocide; Children of the Mind; Speaker for the Dead), for the focus on challenges blending human and alien cultures into a cohesive society. The surprising time/relationship structure of the short story by Ted Chiang Story of Your Life and its counterpart film Arrival are examples of stories that really catch Naomi off-guard and drag her relentlessly into the pages.
In fantasy, Naomi seeks new fantasy settings with unique magical structures that surprise the reader and change the rules readers associate with those worlds. The Tethered Mage by Melissa Caruso is a strong example of world rules changing just enough to be new while retaining its familiarity to an Earth-based historical society, with exciting twists on the way magic is used and incorporated into the world using towering, global stakes. In romance, she particularly enjoys stories that embrace diversity, with confident characters and a unique, honest voice that isn't afraid to show vulnerability, like in Losing It by Cora Carmack.
And last, but certainly not least, Amanda ties Naomi for "newest agent." She brings a fresh and literary voice and style to BookEnds that we haven't yet had and are delighted to welcome. Amanda is looking for adult mystery, romance, women's fiction, and upmarket projects, and always enjoys historical fiction in all genres. In romance, she is particularly looking for diverse historical projects that explore time periods often overlooked, such as 1930s America, or that show us well-known periods from a different viewpoint (eg South Asians in London during the Regency period). In any genre, she is most interested in those stories that transport the reader and provide a completely immersive reading experience. Some of her favorite non-BookEnds authors include Deanna Raybourn, Hannah Kent, Fiona Davis, Alyssa Cole, and Sonali Dev.
In non-fiction, she is interested in projects that explore the literary world, art history, material culture, archaeology, food history, or social history. She is particularly interested in seeing projects that look at the intersection of food and race, or food and feminism, and would love to see a thoughtful exploration of food deserts in American cities.
And because I want to make sure you see everyone, here I am too:
My true joy is helping my amazing team grow, thrive, and achieve their own dreams. That being said, I am only acquiring adult right now, although I do have strong YA authors on my list. My current areas of interest are in women's fiction, mystery, thrillers, and suspense including, but not limited to, psychological and domestic suspense/thrillers, literary thrillers, historical mystery, cozies, and romantic suspense. I am also accepting submissions in select areas of nonfiction. My goal for 2018 is to find more diverse characters and stories in all genres, especially a story about a transgender child or with a transgender protagonist. I love dark books and has always wanted to represent a great serial killer novel. I also love stories about returning home, facing past traumas, and mother/child stories, or just stories about mothers.
And there you have it, two days of BookEnds agents with my own personal twist. We all really look forward to now seeing what you, the writer, can add to our team.