Pitch Critiques Round 19
By: Jessica Faust | Date: Jan 17 2008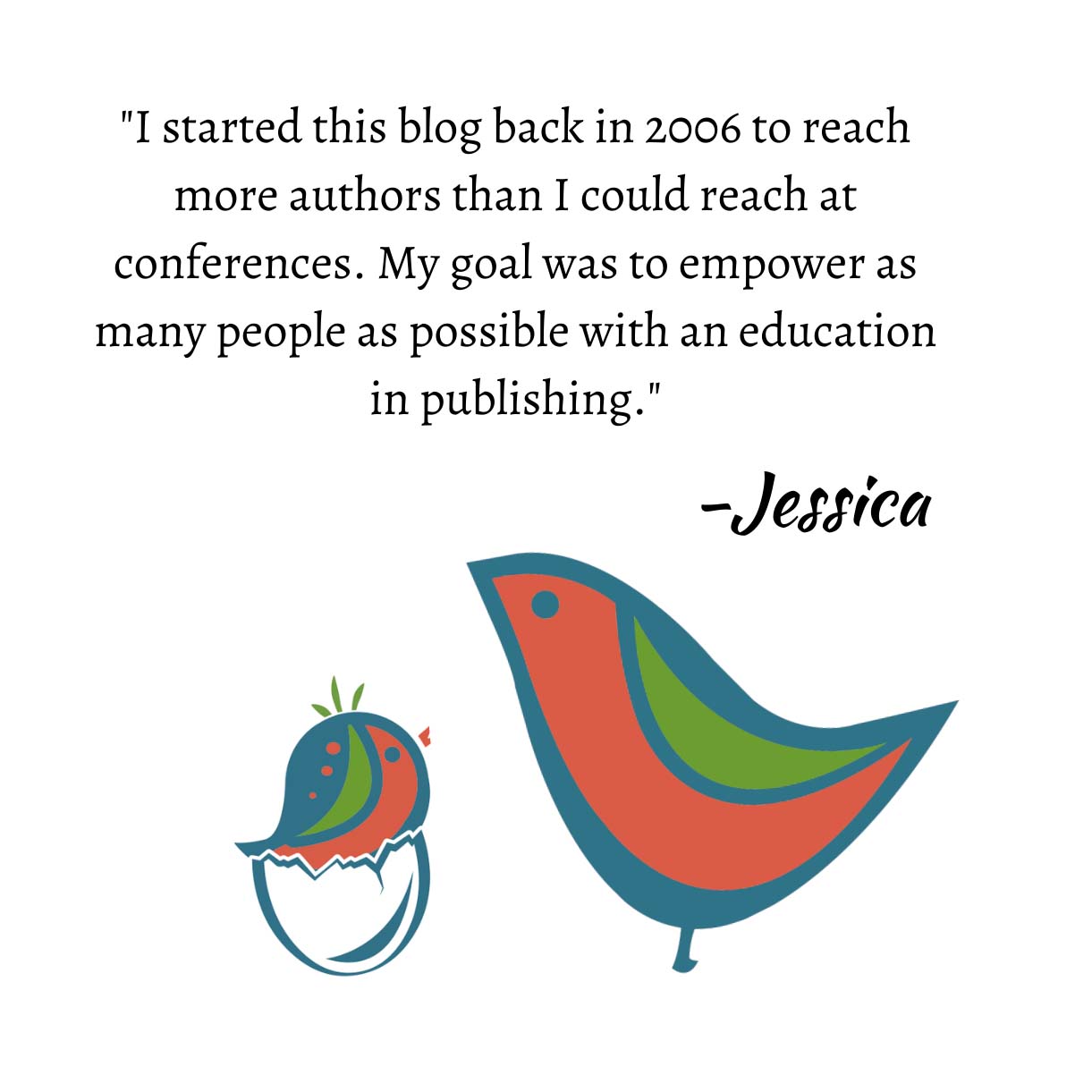 Here we go again . . . Perfecting Your Pitch.
109. Abi
XXX blends the quirkiness of small town life with that of a magical world, and offers recipes scattered throughout the book. XXX takes you on the journey of eleven year-old Stormy Reed as he grapples with being raised in a family not his own, the realization that unimaginable things truly exist, and a destiny he may not survive.
Lake Come-and-Go is a portal between the two worlds of mortal Glastonbury Proper and the Magical World including a dark and mysterious wood. The wood is full of magic, many legends coming alive within its boundaries. An elderly couple, are the gatekeepers of the lake and bear great responsibility in keeping Stormy Reed safe from the evil Nefarious Nobleman. Stormy is unaware of his magical beginnings or his mystical destiny, and with his dawning of discovery, he plunges into unwitting adventures. Sudden attacks, terrifying confrontations, and excruciating tests, ultimately find Stormy embarking on a life exploding with possibilities he is eager to explore.
This is another instance where my immediate thought is that your pitch is too long and too general. Think of it this way: if this were a series, I'm not sure the pitch would be different for any of the books. What is different about this and how can you tighten it? "Being raised by strangers is not an easy thing, but it's even more difficult for Stormy Reed, a boy with magical powers and a destiny fraught with uncertainty." Okay, I think I'm butchering this. What you need to do is connect Stormy to Lake Come-and-Go immediately. How do these two relate and why. What is Stormy's destiny and what does all of this have to do with him? In other words, is the story about the gatekeepers needing to keep Stormy safe or is it about Stormy? If it's about Stormy, then show me how.
110. r2
Hello, my name is Cohiba Hemingway and I am dead. I am not a zombie. I am not a vampire. I am not Casper the Friendly Ghost. I'm just a man who happens to be dead. Because of a hospital clerical error, I've got a Death Certificate and everything. I think I've even been cremated.
I'm going to stay dead. That means the people who I used to work for won't be looking for me. They're genuine badasses. That also means I'm free to roam around the country messing with them, even if it means killing one or two along the way. These are my stories. Part Destoyer, part Lone Ranger, a little Jack Reacher, this is a fast-paced action/adventure series with suspense, mystery and a little blood 'n' guts thrown in. Beginning with "Turn Me on Deadman" each book is about 60,000 words.
Two immediate concerns and personal preferences. The book is too short: 60,000 words is on the short side, especially if you want to write action adventure. You need to try to bring this up to at least 80,000 words. The second, more a personal preference, is I want to hear about your book, but I don't like it when a character feels the need to talk to me. There might be agents out there who think it's clever, but I don't. I think you'd be better off sticking with third person: "Cohiba Heminway is dead. He's not a zombie or a vampire, but legally he is dead. It was a hospital clerical error, one he intends to stick with…." So what's his conflict? If he's happy to be dead, then I don't want a general look at his stories, I want to know what this particular book is about. Is it about the people trying to destroy him or is it about him killing people? Get more specific about this particular book.
111. Ron Wodaski
Guided by charismatic businessman Julian Pressman, Bobby uses his ability to see the past and future to build a fortune. Bobby discovers that Julian is an agent working out of a dark matter dimension, and he is using Bobby to literally harvest mankind for export. Bobby becomes the bait in a trap to save humanity – but it fails, and Bobby gives up his physical form to fight Julian on his own turf. Humanity must win the day to earn the right to not only survive, but create a powerful home for itself in the dark matter universe.
There's no life to this pitch. It reads like a book report. Bobby uses this, does this, finds this, etc. My first thought is that your writing style is very choppy and your book probably reads like your pitch. Therefore it's a pass for me. A much stronger pitch would sound more like this: "For years Bobby has used his ability to see the past and the future to build a fortune for both himself and businessman Julian Pressman, but when Bobby discovers that Julian is using him to harvest mankind for export, he knows it's up to him to save humanity and put a stop to Julian…" Or something like that. Make it more fluid and interesting. Lastly, though, I'm not sure I understood what this book is about. I don't get how Bobby went from making money to harvesting humans or what exactly you mean by that. You might want to work on making that more clear without going into a long drawn-out explanation.
112. Heather Wardell
The fiercely private Madeleine-Cora Spencer is the last person who should be on a reality show. But when she's shunned by a friend's new wife because "you can't trust desperate single women", her pain and humiliation drive her straight to the "Find Your Prince" web site. Armed with newly sexy clothes and careful research into the show, she arrives to meet her potential loves, only to find herself dumped… on a remote island with seven of her ex-boyfriends.
Instead of meeting the man of her dreams, MC learns that she will be competing against Kent, the man she nearly married, and his six ex-girlfriends (and one ex-wife) for a million dollars. Amid the joys of jungle life, testosterone-laced struggles, and the most uncomfortable period ever, MC tries to find a balance between the privacy she needs and the intimacy she craves. Along the way, she realizes that not all of her exes are as bad as she remembers, and one just might be more than she'd ever expected to find in a man. But the show has a few more twists up its sleeve, and both Kent and MC have choices to make that will change their lives.
Wow! Totally awesome first paragraph. I haven't even read the second one yet. Why? The first one is your pitch. It's perfect and tells me exactly what type of book this is. I think your second paragraph drags things down a bit. The first gives us just the right taste of what the book is about and from there the rest can be a pleasant surprise. If you dump the second paragraph (which makes it too long anyway) I think you've got the makings of a winner. To explain why this worked for me . . . it has great conflict—I love that she was driven to a reality show by a friend's new wife. Great setup. And the seven ex-boyfriends. The perfect twist.
113. Chumplet
When vacationing Amanda Patrone witnessed a murder and helped a Basque freedom fighter chase a stolen Picasso painting through the Pyrenees, she wished she'd brought extra underwear. And her passport.
Too slight. I don't want to confuse everyone, but there is a difference between slight and short. Two people can use the exact same number of words to describe a book. One can hit the nail on the head while another can sound too slight. This is the latter. There's no spark here. It feels to me that in the end you thought you should throw in something funny, so tried, but I'm not sure that's actually the tone of your book. I also want to know more about the stolen Picasso and why she's helping chase it down. In other words, you need oomph. "The last thing Amanda Patrone had on her vacation itinerary was witnessing a murder or hunting down a stolen Picasso. Joining forces with Frank Hank isn't all bad, except for dodging bullets, speeding cars…" Okay, I'm not getting the energy. I think I would need to know more about the book, but I hope you're understanding where I'm going with this. Get right into the heart of the story and show us what is really going to make this stand out. I see a lot of damsels caught up in accidental crimes. What makes this one different?
114. Fairchild
Brash USO singer, ANGELINE WATERS, delivers hope to soldiers who don't come back, like her father. While spying for military intel, she falls for HENRI REYNAR, a grounded RAF pilot, but his near-fatal shooting sends Angeline running to her next mission, where she's captured by Panzer COLONEL VON HEIMER and forced to make Nazi propaganda films.
You need a course in commas. And if I notice it you know you need help. Because of comma placement and probably some other grammatical errors that I don't understand, your first sentence is very choppy and very confusing. Much stronger wording: "It's 1942 and brash USO singer Angeline Waters has devoted her life to entertaining soldiers…" And here is where it gets even more confusing. How did we get from USO singer to spy? "What few realize is that this sexy starlet is also one of America's top military spies. While …" So what is your conflict? It sounds to me, by this pitch, that the book ends with Angeline spending her days making propaganda films. I hope not. What is her conflict? Is it that her father died? Or that she's in love with an RAF pilot? Is it that she's trying to escape filmmaking? And would a captured spy really just be assigned to making propaganda films? I find that unbelievable. I would think she would be tortured at the least, but probably killed. In a pitch you need to tell me what the heart of the story is. I'm not sure what this book is really about. I know who it's about, but I'm not sure what.
115. kol
Fifteen-year-old Anna has a problem. Anna is in love with Oliver. But Oliver isn't human. He's a shape-shifter, just like the ones who murdered Anna's family. Just like the ones who are coming back for her.
Your first few sentences are a little dry. Your ending though is great. What about something more along the lines of: "Fifteen-year-old Anna has fallen in love with the one person on Earth she should be avoiding. Oliver is a shape-shifter, just like the ones who murdered Anna's family. Just like the ones who are coming back for her." I think you could still make it stronger. I think it still needs some punch, and maybe our readers can help you out. But you want to get to that ending and keep it really strong. To do that you need an opening that grabs us. A fifteen-year-old with a problem is like a dog that sheds. Of course she does.
116. AmyB
Dalin Archer has no desire to work with Finneas Montague again, not after Finneas set him up and framed him for murder. But the two are forced into an unlikely partnership when Finneas entangles them in a rogue magician's plot to seize the throne.
It's missing something. I suspect your real hook or pitch is the rogue magician's plot. So why not focus more heavily on that. I'm not sure if we need to know Dalin and Finneas's history, but I do know we need to know what they are battling. I want to know more about the magician's plot and how Finneas and Dalin are involved and why they have to stop it. I want to know what's actually happening, not what's happened.
Okay, readers, it's up to you now (and no slacking off on me!). . . .
Jessica