Coming Up From BookEnds Jr.
By: admin | Date: Sep 24 2018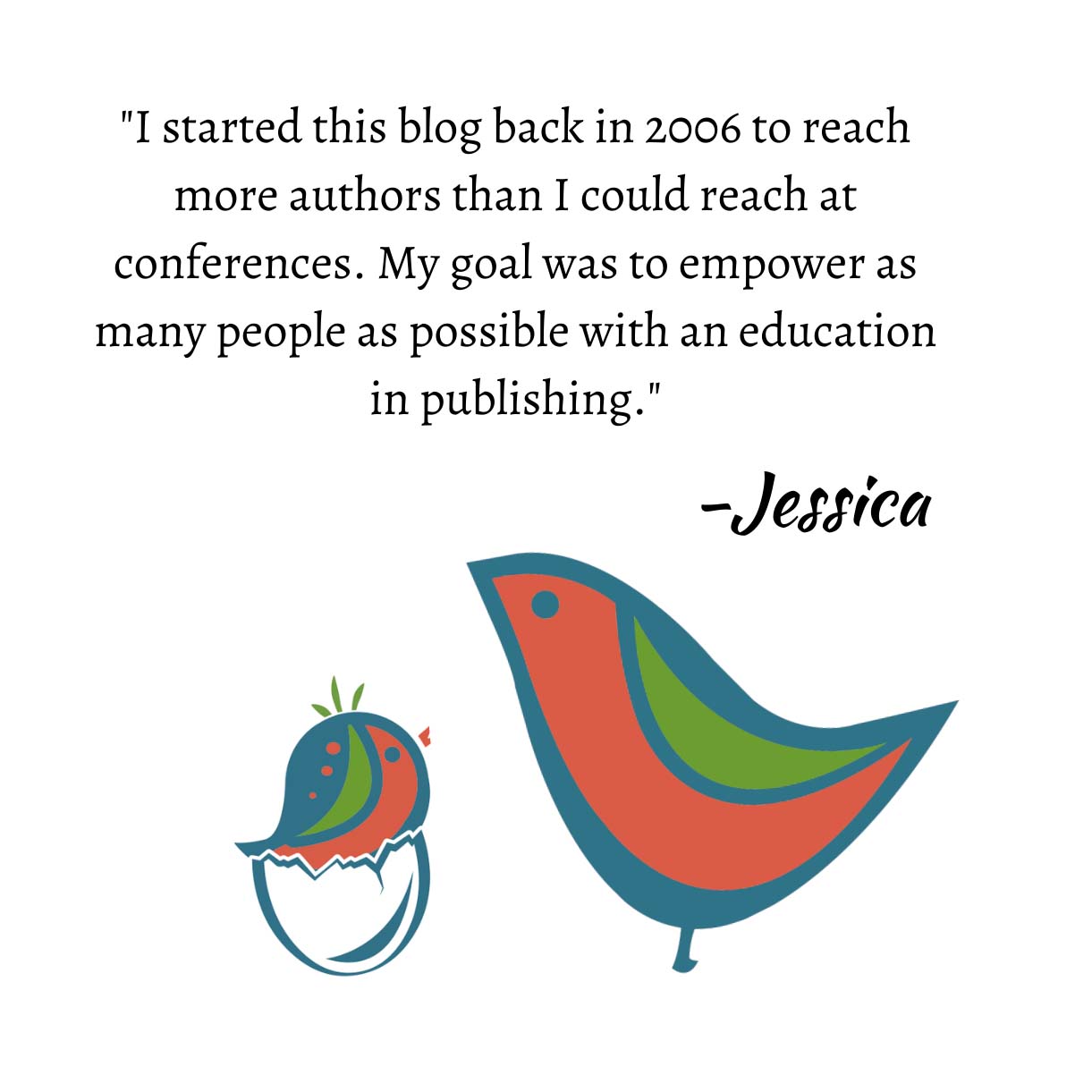 We announced our BookEnds Jr division this year, and since then we've had so much to share. We've been loving working on children's literature of all genres and age groups, and love even more that we get to share them with you. So without further adieu, here is a list of upcoming titles publishing from BookEnds Jr, and pre-order links so you can get some of the hottest new kidlit titles as soon as they hit the shelves. We're so excited to announce new picture books, middle grade, and YA titles.
Picture Books-
THE GREAT GOOGLINI by Sara Cassidy, Illustrated by our very own Charlene Chua! (10/2/18)
Filip, the ten-year-old son of Croatian immigrants, lives in a boring suburb of the big city, where he passes his time either at school or in his cozy kitchen, googling everything from dinosaurs to the Hubble Space Telescope. When his favorite uncle gets sick, Filip turns to Google for answers. Instead he receives a visit from the Great Googlini, a tiny woman in Converse sneakers who swirls out of the computer vents. She's not really a genie, she explains: "I'm more of an archivist." Her visit is a little bit of magic that lets Filip see the magic all around him. Ultimately about the things we can know and the things we can't, this is a smart, touching, funny chapter book about growing up, braving tough times and looking for answers.
SOPHIE AND LITTLE STAR by Amber Hendricks, Illustrated by our very own Raissa Figueroa (10/9/18)
When a little star falls from her home in the sky, she finds help from an unexpected friend. Together, the new friends search for a way to send Little Star home, but soon discover that not everyone you meet is kind, or helpful. Little Star begins to wonder if she'll ever find a way home, and if she does, will she be able to leave her new friend, Sophie, behind?
TEACH YOUR GIRAFFE TO SKI by Viviane Elbee (11/1/18)
Your giraffe wants to learn how to ski—but not on the bunny hill. She wants to go down the big scary slope! Enjoy this riotous journey as the narrator tries to reign their giraffe in—and learns something about courage along the way.
THE WIND PLAYS TRICKS by Virginia Howard, Illustrated by our very own Charlene Chua! (3/1/19)
The wind swirls through the farmyard one dark night. It tears around the farmyard, over the meadows, past the pond. It blows so hard and so long that all the animals howl, too. And in the sunny morning, the animals learn that the wind has played tricks on them. Pig goes, "Cluck!" Little Chicks go, "Neigh!" Hens go, "Moo!" Horse goes "Cock-a-Doodle-Dooo!" Cow goes "Quack!" And Rooster—well, Rooster goes, "Cheep!" Can the animals work together to find a solution and get their right voices back?
THE YELLOW SUITCASE by Meera Sriram (3/12/19)
In The Yellow Suitcase by Meera Sriram, Asha travels with her parents from America to India to mourn her grandmother's passing. Asha's grief and anger are compounded by the empty yellow suitcase usually reserved for gifts to and from Grandma, but when she discovers a gift left behind just for her, Asha realizes that the memory of her grandmother will live on inside her, no matter where she lives.
I USED TO BE FAMOUS by Tara Luebbe and Becky Cattie (4/1/19)
Kiely's been famous her entire life, but when a baby sister appears on the scene, she feels like a has-been. Now Kiely has to figure out how to gain back the attention of her adoring fans (her family), even if it means sharing the spotlight.
Author-Illustrator Yvonne Ivinson's debut picture book FOX IN THE BOX (5/21/19) about a fox who takes a box out on the open sea, and the help he receives along the way.
Middle Grade-
YOUNG CAPTAIN NEMO by Jason Henderson (3/12/19)
Armed with his wits, his friends, and his Nemotech submarine, a twelve-year-old descendant of Jules Verne's famous antihero is determined to help make the ocean a safer place one adventure at a time in Jason Henderson's Young Captain Nemo, first in a new middle-grade series.
Gabriel Nemo is not your typical 12-year-old. A descendant of the famous Captain Nemo, he spent the first years of his life living in obscurity, isolated in his parents' peaceful underwater research lab. But with his older sister off following in their ancestor's footsteps, sinking whalers and running away from vengeful navies, Gabriel decides it's time to forge his own path and use his Nemotech legacy for good.
Armed only with his wits, his friends, and his Nemotech submarine, Gabriel embarks on a series of daring rescues and exciting undersea battles. But when Gabriel's sister suddenly appears with proof of previously undiscovered sea creatures—giant beasts inhabiting wrecked warplanes and ships—Gabriel and his new friends must face their biggest and most dangerous mission ever!
GOODBYE MR SPALDING by Jennifer Robin Barr (3/26/19)
Set in Philadelphia during the Great Depression, this middle-grade historical novel tells the story of a twelve-year-old boy and his best friend as they attempt to stop a wall from being built at Shibe Park, home of the Philadelphia Athletics, that would block the view of the baseball field from their rooftops.
In 1930s Philadelphia, twelve-year-old Jimmy Frank and his best friend Lola live across the street from Shibe Park, home of the Philadelphia Athletics baseball team. Their families and others on the street make extra money by selling tickets to bleachers on their flat rooftops, which have a perfect view of the field. However, falling ticket sales at the park prompt the manager and park owner to decide to build a wall that will block the view. Jimmy and Lola come up with a variety of ways to prevent the wall from being built, knowing that not only will they miss the view, but their families will be impacted from the loss of income. As Jimmy becomes more and more desperate to save their view, his dubious plans create a rift between him and Lola, and he must work to repair their friendship.
Young Adult-
THE LAST WISH OF SASHA CADE by Cheyanne Young (10/2/18)
The day Raquel has been dreading for months has finally arrived. Sasha, her best friend in the whole world, has died of cancer. Overwhelmed and brokenhearted, Raquel can't even imagine life without her. And then a letter from Sasha arrives. Has she somehow found a way to communicate from beyond the grave?
In fact, Sasha spent her final weeks planning an elaborate scavenger hunt for the friend she would have to leave behind. When Raquel follows the instructions to return to Sasha's grave, a mysterious stranger with striking eyes is waiting for her. There's a secret attached to this boy that only Sasha — and now Raquel — knows.
This boy, Elijah, might be just who Raquel needs to help her move on from her terrible loss. But can Raquel remain true to herself while also honoring her friend's final wish? Cheyanne Young's compulsively readable breakout novel offers abiding friendship and forbidden romance, along with an incisive look at how class differences shape who we are and who we grow to be.
LAW OF INERTIA by S. Gonzales (10/9/18)
Mysteries have a way of gaining momentum.
When James's boyfriend dies by suicide, a foster kid with a checkered past, no one asks too many questions. "Ash always had problems," they say. But to James, the so-called facts are just the first of many mysteries. And when the very person who can answer his questions skips town, James wonders what else is being hidden.
A YA novel of suspense and shifting viewpoints, for readers of Adam Silvera and Gone Girl.
WATCH YOU BURN by Amanda Searcy (10/23/18)
From the author of The Truth Beneath the Lies, which the bestselling author of
One of Us Is Lying, Karen M. McManus, called "smart, suspenseful, and unpredictable," comes a psychological thriller about a girl who must keep her arsonist ways hidden—or watch her life go up in flames.
Jenny didn't want to move to the creepy, possibly haunted town with her dad. But the cops are on to her, and the only way she can protect herself is by moving as far away from her hometown as possible and staying out of trouble.
But even after she moves, Jenny still gets the itch. The itch to light a match and then watch it burn.
It's something she hasn't been able to stop, ever since an accident years ago. Now, in a new town, Jenny has the strange feeling that someone is watching her every move. Will her arsonist ways be exposed? Or is the burning truth deep inside her a greater danger?
EVEN IF I FALL by Abigail Johnson (1/8/19)
Don't miss this deeply emotional, romantic and layered novel from Abigail Johnson, whose stories have been described as "smart," "heartfelt," "genuine" and "complex"
A year ago, Brooke Covington lost everything when her beloved older brother, Jason, confessed to the murder of his best friend, Calvin. Brooke and her family became social pariahs, broken and unable to console one another. Brooke's only solace remains the ice-skating rink, where she works but no longer lets herself dream about a future skating professionally.
When Brooke encounters Calvin's younger brother, Heath, on the side of the road and offers him a ride, everything changes. She needs someone to talk to…and so does Heath. No one else understands what it's like. Her brother, alive but gone; his brother, dead but everywhere. Soon, they're meeting in secret, despite knowing that both families would be horrified if they found out. In the place of his anger and her guilt, something frighteningly tender begins to develop, drawing them ever closer together.
But when a new secret comes out about the murder, Brooke has to choose whose pain she's willing to live with—her family's or Heath's. Because she can't heal one without hurting the other.
WARRIOR OF THE WILD by Tricia Levenseller (2/26/19)
An eighteen-year-old chieftain's daughter must find a way to kill her village's
oppressive deity if she ever wants to return home in Warrior of the Wild, the Viking-inspired YA standalone fantasy from Tricia Levenseller, author of Daughter of the Pirate King.
How do you kill a god?
As her father's chosen heir, eighteen-year-old Rasmira has trained her whole life to become a warrior and lead her village. But when her coming-of-age trial is sabotaged and she fails the test, her father banishes her to the monster-filled wilderness with an impossible quest: To win back her honor, she must kill the oppressive god who claims tribute from the villages each year or die trying.
IN ANOTHER LIFE by C.C. Hunter (3/26/19)
From New York Times bestselling author of the Shadow Falls series comes C. C. Hunter's new YA thriller about a girl who learns that she may have been kidnapped as a child, and must race to uncover the truth about her past before she winds up a victim.
Chloe was three years old when she became Chloe Holden, but her adoption didn't scar her, and she's had a great life. Now, fourteen years later, her loving parents' marriage has fallen apart and her mom has moved them to Joyful, Texas. Starting twelfth grade as the new kid at school, everything Chloe loved about her life is gone. And feelings of déjà vu from her early childhood start haunting her.
When Chloe meets Cash Colton she feels drawn to him, as though they're kindred spirits. Until Cash tells her the real reason he sought her out: Chloe looks exactly like the daughter his foster parents lost years ago, and he's determined to figure out the truth.
As Chloe and Cash delve deeper into her adoption, the more things don't add up, and the more strange things start happening. Why is Chloe's adoption a secret that people would kill for?