Be True to You
By: Jessica Faust | Date: Aug 03 2009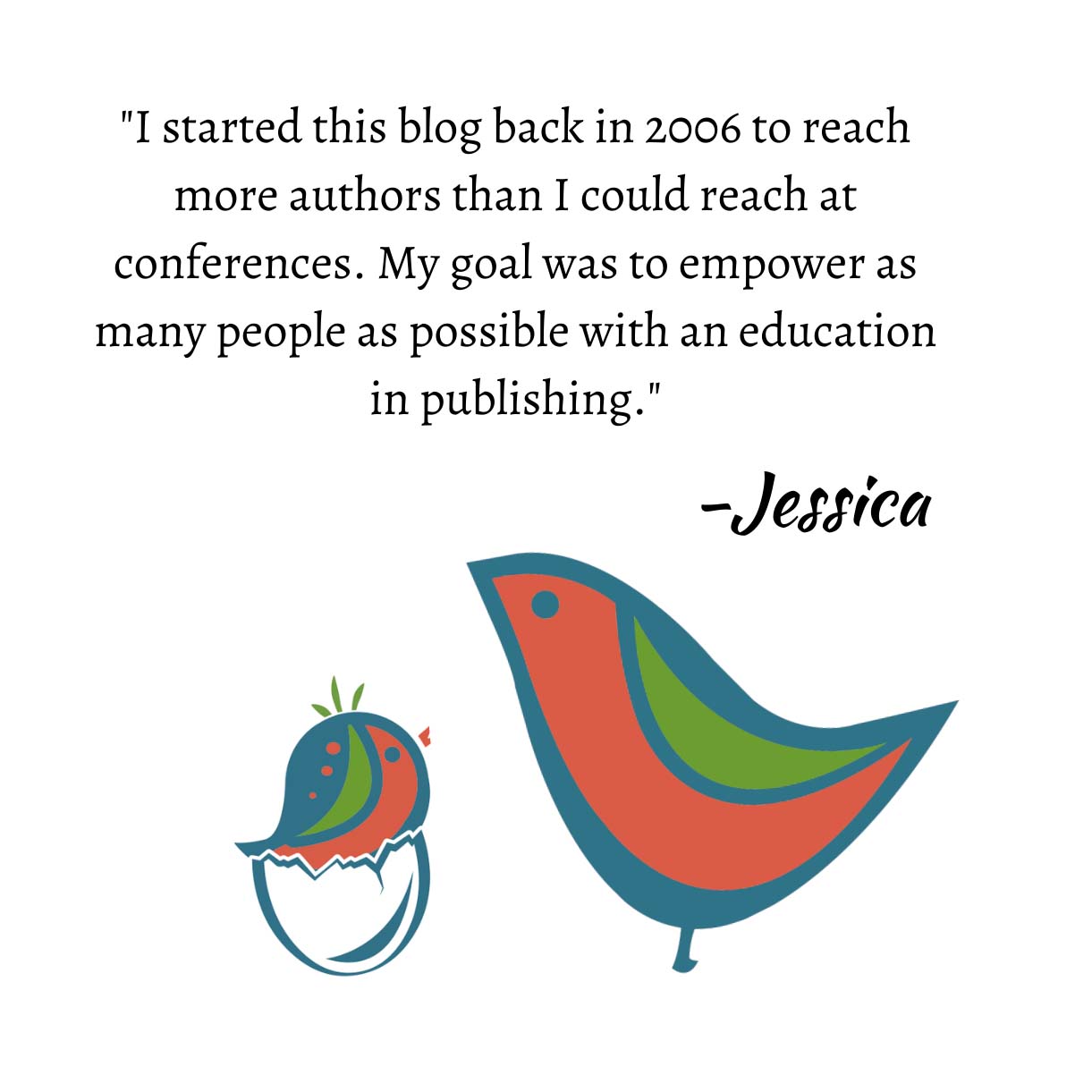 As a young editorial assistant I had the luxury of exploration. I was just starting to get my feet wet in the acquisition waters and could request everything and anything that came my way. I had the opportunity to find my niche in the publishing world and see what really fit for me. One of the things I so strongly remember about those days was trying to fit that square peg into the round hole; in other words, I tried over and over to do the kinds of books that weren't true to me, but that I felt were "cooler" than the kinds of books I really had a knack for. I'm not sure where this mentality comes from, but I can tell you that at some point in our lives every single one of us does this. Whether it's wearing an armload of rubber bracelets, styling our hair in the latest Flock of Seagulls 'do or trying to impress the boss in a manner that doesn't fit any better than a pair of blue suede shoes, part of life is exploration and we all make mistakes along the way. What I'm asking is that you be very, very careful of not letting those mistakes torpedo a rising career.
As an unpublished author you get the luxury of freedom. You can write whatever you want, whenever you want, and however you want. Once that first publishing contract is signed and sent off, things change. Now you have deadlines, readers, sales expectations, and a brand to build. While you certainly still have creative freedom, you are no longer as free as you used to be. Sure, authors explore new genres and new directions all the time; the difference is those who are able to do it while remaining true to themselves versus those who do it because they feel it gives them a certain credibility or respect they don't think they're currently receiving.
I've been thinking about this blog post for a long time and the reason it's taken me so long to write is that I'm not sure I'm going to be able to clearly get my point across, and even when rereading what I've written I'm still not sure that readers will really grasp what I'm trying to say, so let me try with this. We all have our strengths in this world. My strengths as a literary agent lie in commercial fiction and nonfiction. I'm not a literary reader and don't have a natural inclination to understand what makes a literary novel marketable and appealing to the public. I do however have a knack for commercial fiction. Not only can I read a book and get a sense of whether editors and the buying public will find it appealing, but I can also read that book and help guide the author to make it stronger in both plot and character. I'm not going to say it's easy and I'm not going to say I don't struggle at times, but it's where my strengths lie. And boy have I been abused for it over the years. Let's face it, any of you who write commercial fiction have faced, at some point, the stigma of someone who is not writing "real books." Whether it's that you should be writing something more literary and more "meaningful" (whatever that means) or that you should be writing in a genre that's more respected (whatever that means), someone, somewhere had to make a snarky comment that made you feel bad about doing what you love. Do not let that person or those people take control of your writing career. Be True to You.
Not everyone can write women's fiction, not everyone can write romantic suspense, not everyone can write literary fiction, and not everyone can write epic fantasy, and that's a good thing. I'm not saying you can't explore new genres or you shouldn't take your books to that next level. I'm saying that before you call your agent and tell her that you're abandoning your romantic comedy*** career for something "more respectable" like romantic suspense, you should try on that romantic suspense first, stand in front of the three-way mirror and really, honestly tell yourself if it fits. It might not and that's okay, because not everyone can get away with wearing a fedora either.
Be proud of the person and the writer you are, take ownership of your strengths. Stand up now, out of your chair, and say it, out loud, what you write. Say it, "I write cozy mysteries" or "category romance" or "horror" or "literary fiction" or "poetry." Are you proud? Is your head held up high or are you apologetic and meek? If your answer is the latter, then do it again and again and again until you can say, with all the pride in the world, loud and clear, what you write.
Be true to yourself, toss out that ill-fitting cowboy hat that was never you anyway and put back on the bunny ears. Write to your strengths and you will find the success you crave, and don't go asking for people to respect you and your writing, demand it.
***I apologize to all romantic comedy writers; you were the first sub-genre that popped into my head and in no way do I mean to imply that you are not respectable, so please don't go jumping ship to start writing horror about blogging literary agents.
Jessica