Explain Voice
By: Jessica Faust | Date: Jul 03 2008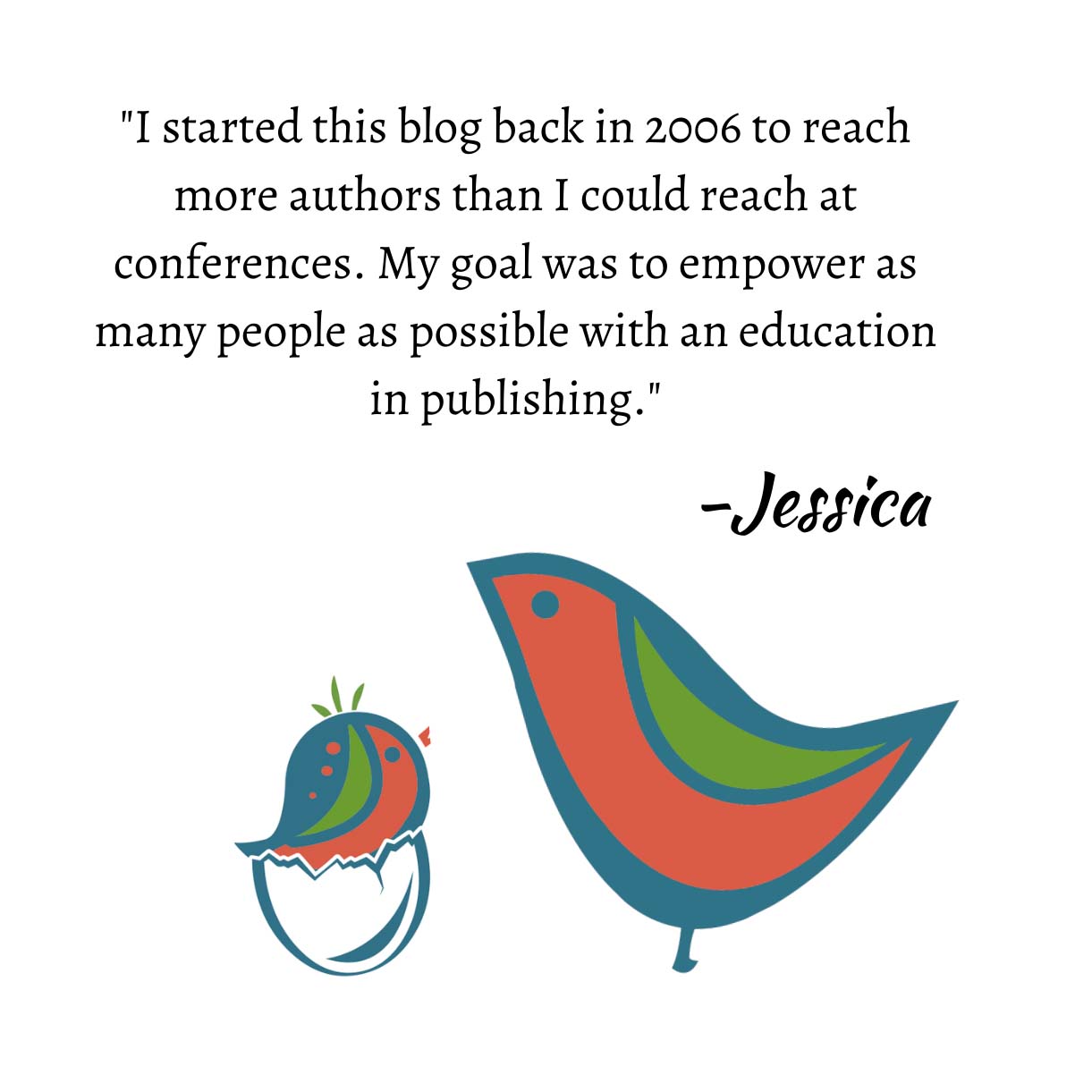 I did a post not too long ago on What Makes Me Say "Yes" and one of my readers reacted by saying,
Without a better explanation of "voice," I think this post seems like a cop-out. Isn't "voice" just another way of saying that you like the way they write? To put this in another context, if you were asked what you look for in a dessert, for example, and you said, "First, I want a dessert that is delicious. Then, I want it to look good on the plate," wouldn't that beg the question–what do you find delicious? I would ask, what kind of voice appeals to you?
Well, to some degree I agree with you. I probably should have given a better explanation of voice and what I want in voice, but I do not think my answer was a cop-out. While I can try to find an answer for what voice is I don't think I can easily give you an answer for what I look for when I'm saying I look for voice. Have you ever read any of the books on my list? If you've read more than one of my clients I think you'll easily see a wide range of voices, styles, ideas, and techniques.
I think Kim gave a really great explanation of what voice is in the comments to that post and I'm going to simply quote her here. Why change brilliance?
I can see why the "voice" answer may seem like a cop-out. At the same time, though, I'm not sure it's something that can be so easily explained.

I think of "voice" as a kind of elusive "X factor." Your manuscript either has a strong one or it doesn't. It's true that not every strong voice will be to my liking, but I do think that any strong voice will catch my attention.

It's more than being able to put together a good sentence. Consider the example of hearing the same story from two different friends. The delivery is going to be completely different from one person to the next. With Friend #1 you find your mind wandering off, with Friend #2 you're completely riveted and hanging on every word. It's not necessarily because one of them has a better command of the English language than the other — though that could be part of it. The great storyteller can deliver a tale with a certain amount of confidence, energy, affect, and immediacy that the other friend can't. That's a great, strong voice. But until someone tells me the story that way, it's impossible for me to say how I want to hear it told.
But your later question, what kind of voice appeals to me, is much, much trickier to answer, and let me use your own dessert analogy to explain why. I'm a huge fan of ice cream. I like chunks in my ice cream, substance, and I like rich flavors like caramel swirl and peanut better, but I don't like peanut butter in chocolate ice cream and the peanut butter can't be too sweet. Now, that being said, I do love a really rich chocolate cake with ice cream on the side, but am not a huge fan of cheesecake, unless it's chocolate cheesecake, but not all chocolate cheesecake. Some of my favorite treats aren't dessert at all, but donuts. I'm a sucker for an old-fashioned donut with chocolate frosting on top, the kind you really can't find anymore except in small mom and pop donut shops. So how can I explain what I look for in a dessert? I can't because I look for something delicious. Do you see where I'm going with this? My tastes are wide and varied and to try to narrow down the kind of voice I'm attracted to just isn't going to work. Not only that, it isn't fair to pastry chefs worldwide.
I think if you look at your own stack of favorite books you'll probably see many variations in voice, but variations that really appealed to you.
Jessica