Weeding Out Negativity to Grow Successfully
By: Jessica Faust | Date: Jun 10 2021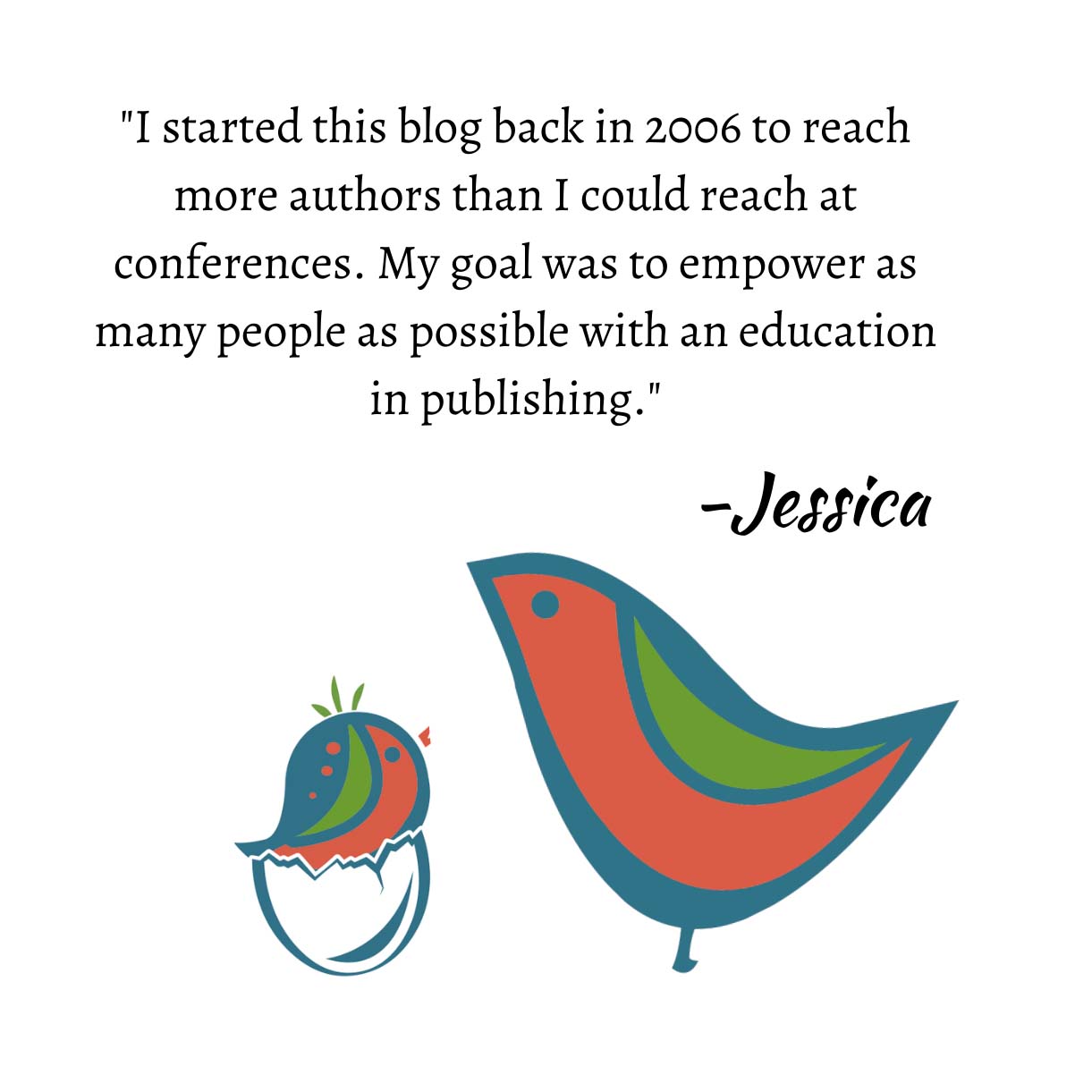 Every good garden needs weeding. Every successful author/entrepreneur/business owner knows that this key to success expands well beyond the vegetable patch. Just like a bountiful garden needs weeding, so do our own lives.
I've talked before about the Negative Nellies who tried to choke out my dreams before I even got started. They were not just unsupportive of my vision for BookEnds but were downright negative, critical, and destructive. Had I listened to them, none of this would have happened and I'd likely be miserably slogging away at some corporate job I hated.
Instead, I'm following my dreams by making the dreams of others come true. Those Negative Nellies? Frankly, I don't know what they're doing because I don't talk to them any longer. I weeded them out.
Weeding for Writing Success
As an agent I face these Negative Nellies nearly every day of my career. Not in my own life mind you (I'm a certified weed killer), but in the lives of my clients.
I wish I could tell you how many times an author and I discuss revisions or a career plan only to have the author come back later to tell me they won't do it. They've changed their mind. Somewhere along the way they've decided the revisions we once agreed on aren't necessary or the publisher/editor/career plan isn't a good one. Immediately I want to know who the author was talking to. And usually, I don't need to ask. The critique group is often at the heart. Although, certainly I've also seen spouses, friends, and family play that destructive role.
I've been fired because a spouse told the author they weren't making enough money and my plan stunk. I've parted ways with clients because a critique group told the author the book was good enough and didn't need my suggested revisions. I've yet to see either career take off in the way I had envisioned for these authors.
This isn't to say you shouldn't listen and talk with the supportive people in your life–those who cheer you on, encourage you, and have frank and truthful conversations when you need them.
Where it's dangerous is when the conversations are less than supportive and more aligned with someone else's fear.
Is the advice not to revise your book truly because your group doesn't believe in the revisions your agent is requesting or is it because "good enough" is enough for this group? Are these people still really in your corner or now that you have an agent has the tide shifted and jealousy reared its ugly head?
Do you feel good about what these people are saying or are they simply scaring you into settling into the safe space of mediocrity? Are they allowing your fear to control you instead of supporting you to work past it?
In truth, success is harder than failure. It's easy to sit around with your critique group bemoaning your last rejection letter. It's far harder to look seriously at the people in your life and make the hard decisions about who is really there to support you and who is not.
Weeding is back-breaking work. It's why I never have a successful garden patch, it's also exactly why I have a successful business. It might hurt that day, but a celebratory glass of wine with a really good supportive friend and an author's success makes it all worth the work.