Why I Say What I Say
By: Jessica Faust | Date: Feb 15 2007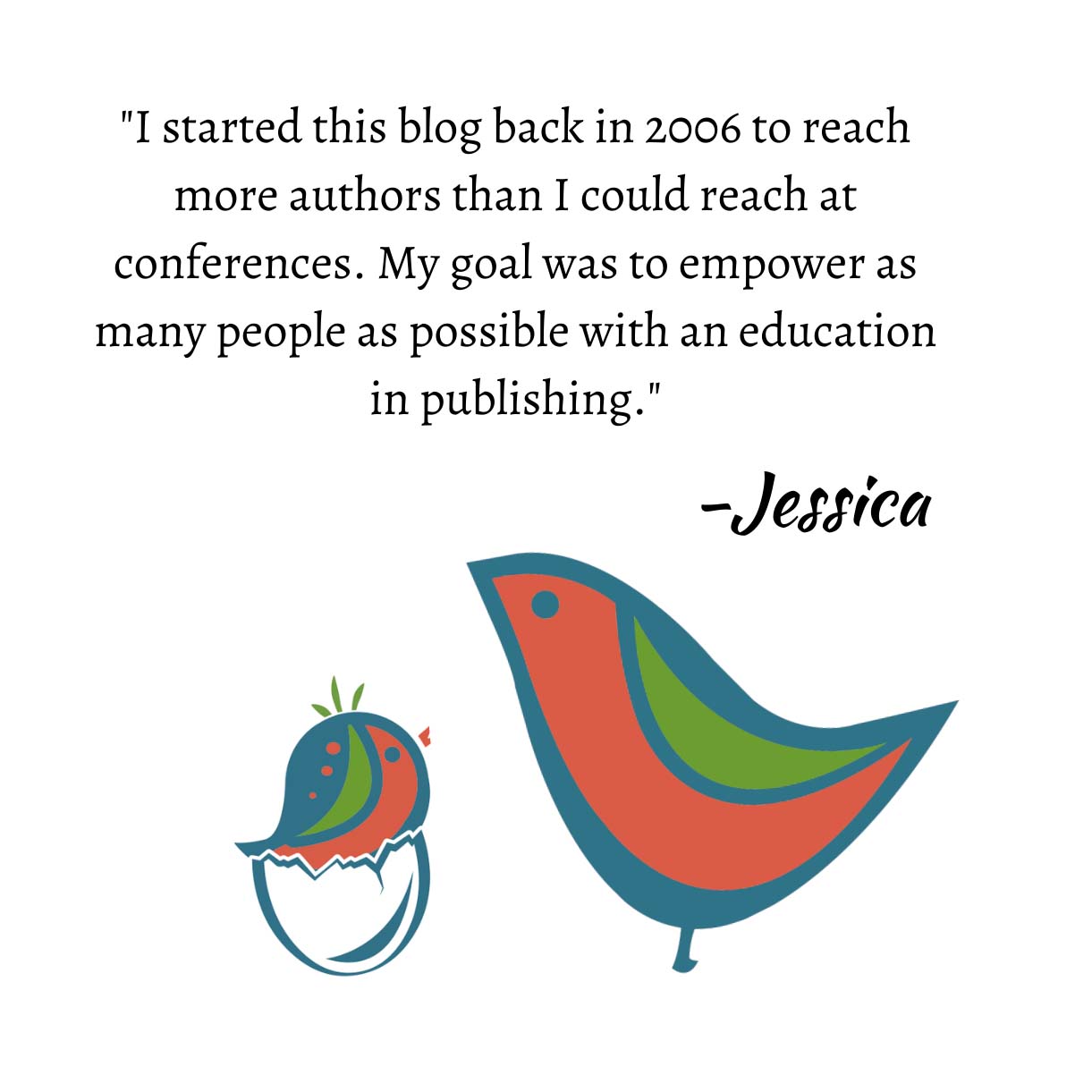 Not too long ago I did a blog post on e-books. I had been asked by a reader whether or not paper publishers look down on epublished authors. My response was no, but I did explain a bit about when epublishing might and might not work. A few of you seemed offended by my comments, while most of you shared your success stories. Once I had a chance to reread what I had written as well as your comments, I was dissatisfied with the way it ended and wanted to explain why I say what I say when I post some of the things I post.
As many of you know, I have a number of authors who either began their careers epublished and have moved entirely into print or began their careers epublished and have moved into print but continue to sell to the occasional epublisher. Since epublishing began, I have always kept an eye on who is getting good reviews and who seems to have a growing audience. I have made contacts myself with a number of these authors and have gone on to sell their books to the big, traditional publishers. Certainly, I am in support of this venue and use it to my advantage.
So why is it that although I've had and seen so much success with authors epublishing I did not wholeheartedly encourage everyone to begin their career that way? One reason is because epublishing will not work for everyone if, as the reader clearly asked, what you're trying to do is use it as a foot in the door to the print market. In most cases epublishing works best for erotica and erotic romance, futuristic and paranormal romance, SF/Fantasy, self-help, and prescriptive nonfiction, but only if you have the type of platform to sell 10,000+ copies on your own. For some reason, editors of other genres, such as mystery/suspense, memoir, or more traditional romances, have not embraced this market.
Why do I think that's the case? I think that primarily e-books took off in these other markets when publishers weren't publishing the sub-genres. It wasn't until Ellora's Cave really started to boom that editors took notice of the types of books they were publishing and started doing the same . . . and began stealing their authors.
The other reason is that I'm reluctant to wholeheartedly endorse anything unless I know that it will universally work for everyone. Too often I've seen authors take something an editor or agent says as absolute truth. If an editor says, "The historical market is dead," it sends panic through writers' groups everywhere and authors begin burning their wonderful historical manuscripts; and they'll begin writing chick lit or erotica because the editor says, "That's what's hot now and everyone is buying it."
So many authors have had success with epublishing and have been able to really break out with a career in print publishing, but just as many have not. Just as many had poor experiences with disreputable epublishers, or just haven't found their way out of the e-book market yet. In fact, while many epublishers do actually buy books only after an editorial review, just as many will buy anything—even books not ready for publication. And, as I mentioned earlier, it doesn't work for all genres. Yes, I know every single one of you can comment with a mystery or memoir success story. Just as there are success stories with vanity presses there will always be success stories that break out of the norm with epublishing. It's important to remember, though, that they aren't the norm.
I'm not trying to tell anyone that epublishing is bad. I would be the wrong person to say that since it's certainly been a boon for me. What I'm trying to do is caution you and answer the question on how print publishing and certain editors look at this market. If you have a book that no one else would touch—maybe it's not right for New York—then you should absolutely feel free to epublish it. However, epublishing is not the same as getting a NY print publisher to pick you up. It won't necessarily launch your career in the same way and it certainly isn't necessary as a way to get published with a traditional print publisher.
—Jessica