Workshop Wednesday
By: Jessica Faust | Date: Feb 23 2011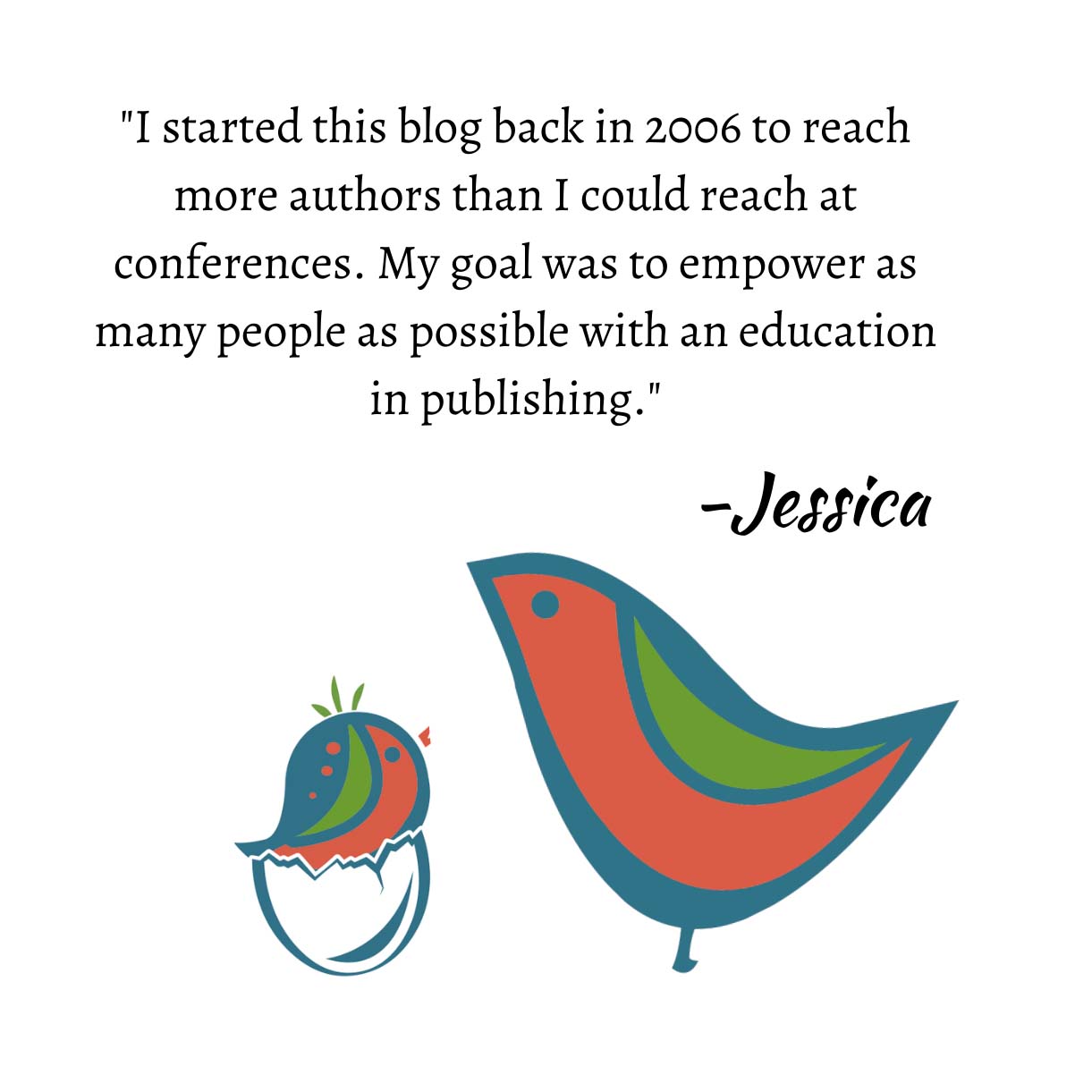 Well we're no Query Shark, but we're going to take a stab at this query workshop thing anyway. So far we've received over 200 entries. We are choosing at random so if you're still interested in participating please read the guidelines in our original post.
Dear Agent,
I toiled endlessly to formulate my "form query letter" before realizing neither my manuscript, nor me as an author, fit any sort of mold. So, it is only fitting that I submit my query in a format as unique as the writing itself.
Do you know what I absolutely hate about this opening? I hate that you say "form query letter" in quotes, as if you are so much better than the other authors who are simply writing to some sort of formula. That kind of thing always sits wrong with me. I've said over and over that there is no formula for queries, there are only guidelines. I think you'll also see through the course of this workshop that the best queries are those with their own voice and can be completely different from one another.
Another red flag about this opening statement is the phrase "neither my manuscript, nor me as an author, fit any sort of mold." What that says to me is that you haven't done your research. You've made the assumption that you are so unique that there's nothing else out there like your book, which, frankly, is rarely the case. And if it is the case, then my first question to you is who is your audience? Where are they going to find your book? If it's shelved in the bookstore, which shelf is it going to be on? If an online retailer wants to sell readers on your book, what list are they going to put it on when they email readers with, "Since you bought this you might also be interested in . . ."
Don't try to pitch me on your book by telling me it is so great or so different it doesn't fit anywhere. That leads me to believe there is nowhere for me to sell it. It also makes me think you just don't know your market.
KATE

My name is Kate Windsor. I've been a vampire for a hundred years. And like countless others before me, I have fallen for my prey. Little did I know that he was infinitely more rare than even I, and posed more of a danger to me than either of us could have ever imagined.
The irony of this first line is that it doesn't at all match your opening paragraph. In other words, it really doesn't sound like something that doesn't fit any sort of mold. It sounds like a fairly typical vampire book. Keep in mind that's not necessarily a bad thing, unless you open your query by implying that your book is revolutionary.
I thought that my biggest problem was deciding whether or not to Turn him. I was wrong.
To complicate matters further, my powers – inevitable but unwanted – decide to show up at the worst time. They're volatile and unpredictable. But if I don't get a handle on them, they could kill me. Not something an immortal typically worries about.
It takes a lot to unnerve a vampire. I've survived tragedy, witnessed the horrific, seen the impossible. But nothing could've prepared me for Lucas Wilde. Nothing.
You hint at a lot in these opening paragraphs, but I have a feeling the really fun and different things about your book are what's missing. I don't mind telling the story from the character's point of view in a query. I think this can work, as long as I am getting an idea of what the real hook of your query is.
LUCAS

My name is Lucas Wilde. A simple guy from Wyoming. I came to Hidden Pines to escape the misery of a recent family tragedy. And I found my literal light in the darkness: Kate. She was sexy, smart, beautiful. Oh, and did I forget to mention, a vampire?
But not just any vampire. Her father – ahem, Maker – is, for all intents and purposes, the king of every vampire in the country. He is none too pleased about me. Not that I blame him. Parents are always trying to get their kids to stop playing with their food.
But you know what? That's not even the HALF of it.
Because not only is the world I believed in nothing like I thought it was . . . neither am I.
I think there are some things here, some elements, that might get requests for you. I would be on the fence. Kate's version doesn't sound that different to me, but I sort of like Lucas's voice. I'm intrigued by some of the more humorous things he says, especially about children playing with their food. That made me laugh. The problem is that I don't know anything about your story or the hook of your story. What about this vampire romance makes it different from the dozens out there on the shelves? What makes it stand out?
The overall format of this query could work if you punch it up a little bit more. My gut feeling, though, is that it's an interesting idea, but it's just not there yet. I would probably pass.
The other thing to keep in mind is that you set me up to be really wowed and you didn't follow through. If you're going to open your query by telling me it's so different from anything else out there that it doesn't fit into a mold, then you better deliver and send me a pitch that sounds mind-blowingly different. This doesn't. It sounds like a typical vampire love story.
Complete at 125,000 words, LUST is a dark and romantic fantasy with series potential. It is my debut novel. The manuscript is available upon request.
This works for me and, believe it or not, I'm not at all scared off by the word count, which I bet surprises a lot of my readers.
Thank you for your time and I look forward to speaking with you.
Jessica