The Influence of a Blog
By: Jessica Faust | Date: Oct 27 2009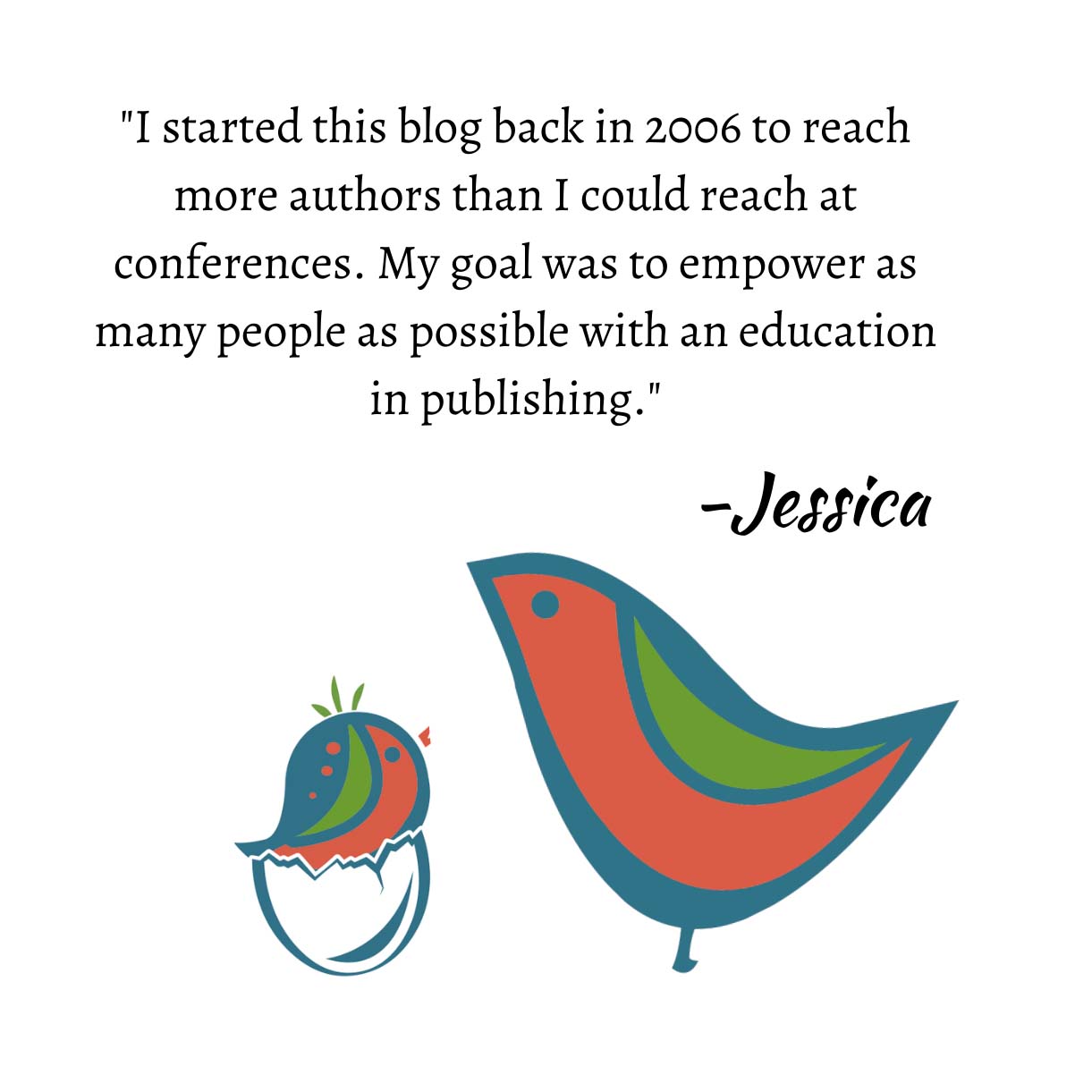 How influenced are you by a writer's web site or blog? As a book designer and typesetter (and author) I'm very much affected by what I see on the screen. Some blogs, such as yours, are clear, well-organized, and readable (i.e., black type on a light background rather than the more dramatic and infinitely less readable light type on a dark background). A couple of the agent blogs I follow are appalling to read. Fancy fonts, justified type (ragged right is ALWAYS best for blogs as well as manuscripts), and cluttered with a dozen snippets of recent posts all jostling for attention. In other words, a mess. Now, all things being equal, I'm sure I'd be thrilled to have any one of these agents representing me; but, should the day ever come when they're actually fighting over me, the one with the clear, crisp blog will win.
This is an interesting question and frankly I think one that I could get a lot of mileage out of. I come from a newspaper background and back in the day one of my jobs was to actually help lay out the day's paper. That meant making sure there were no gutters (that's the white line that travels from the top of the page to the bottom), setting size-appropriate headlines, and arranging the paper in a way that was pleasing to the eye as well as to the newshound. Because of that background I'm a bit obsessive about how pictures hang on my walls (no gutters allowed) and was very controlling when it came to the design of our own site and blog. Yes, there have been a number of changes as we've gotten feedback from those who are much more knowledgeable than I, and yes there were probably a few clunkers along the way. Ultimately though my goal was to make it easy to navigate, as quick to load as possible (despite the huge number of photos we have) and informative. Most important, though, I wanted our site to make it clear on what we were about. Whether we like it or not, a web site is the professional face of your business and it's important that it gives the impression that you want to be given. Luckily I think we've accomplished that.
When it comes to taking on new clients I'm not that influenced by the design of an author's blog or web site. If it needs work I figure that's something we can discuss once the book is sold. However, I do think that once you've signed the contract with a publisher it's really important to talk to a professional about your web site or blog (while I had a lot of say in our site I did not even pretend I was going to design it myself). While it's true that most people won't come to your site until they've become a fan of your work, this is a professional site and you need to show a professional face. We've come a long way from aol, dial-up and creating your own site just for the fun of it. Web sites are now serious business and should look like they're serious, and the design of your site is just as important as what you've written.
I haven't done a comprehensive look at different author web sites for a while, but the last time I did I was struck by two things: one, that so many of them looked exactly alike and there was no real pizazz to them; the second was the sites that just didn't tell me what they were selling. The focus seemed to be on the author and not the books or just generally all over the place, and I had trouble navigating or finding any information at all. Since I'm not a designer it's not my natural inclination to review or think consciously about design, however I suspect when I don't like a site, design is a huge part of that reason.
I'm going to leave the web design advice to the designers who visit and will hopefully comment. Instead I'm going to give you some of my thoughts on things authors should consider including on their web sites.
List of books w/downloadable cover pictures (in case the media needs a shot at the last minute)
Easy to understand blurbs for each book as well as quotes from great reviews
Links to bookstores (to place orders)
Blog for updates (and please keep it updated). This doesn't have to mean daily posts, but at least updates on how the writing is going, your next book, signings, etc. Weekly or even monthly posts would be acceptable.
Author photo—5×7 color downloadable (again, in case the media needs a shot)
Email/Contact—mailing list, contact information for those who might be interested in buying rights to your books, etc.
Links to other sites (if necessary)
Recipes, craft projects, or other fun information related to your book's hook—something to make your site stand out a little from other author sites
About the author
Appearance information when available (book signings, etc.)
Jessica