Publishing Advice
By: Jessica Faust | Date: Mar 06 2009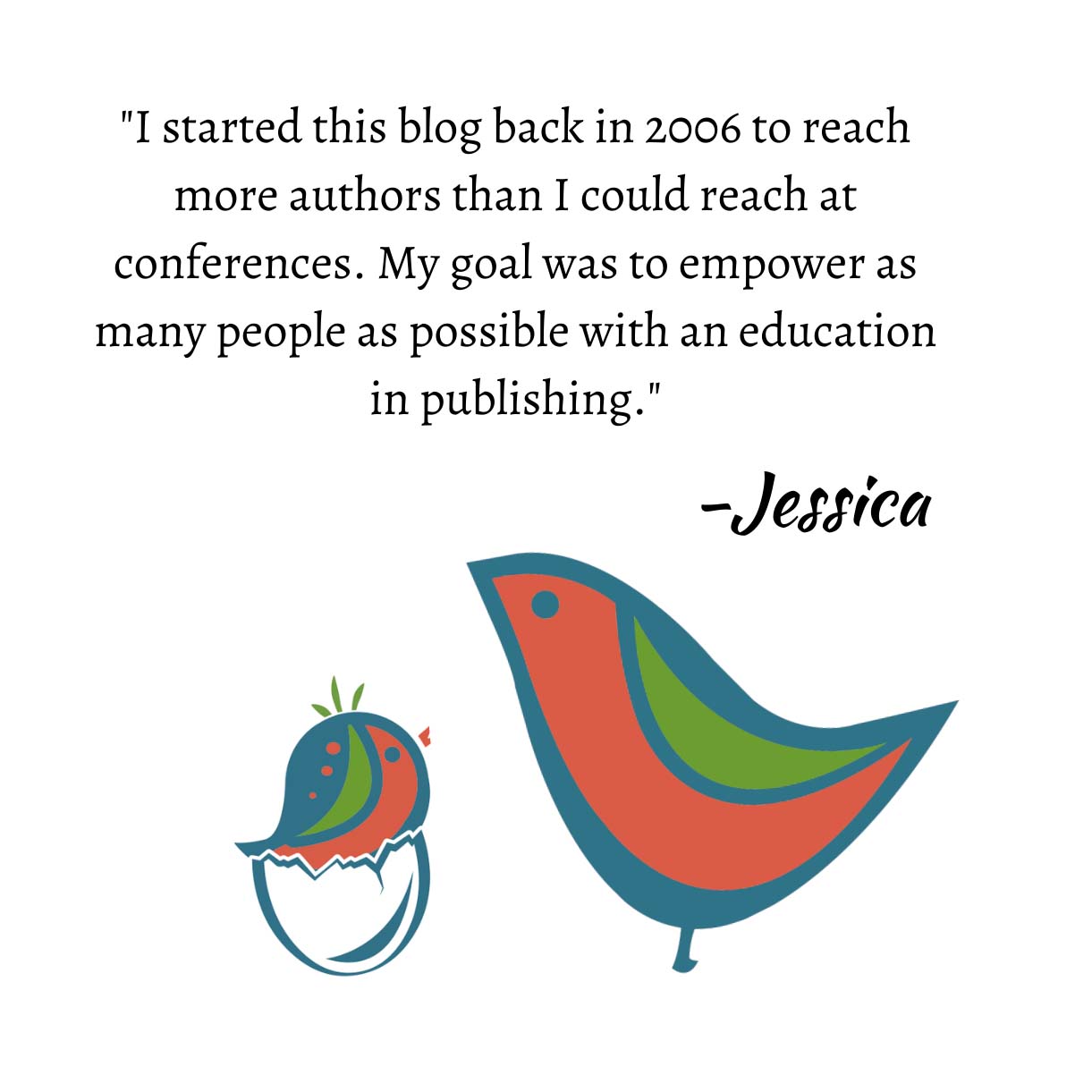 Like many of you, I have a number of social network profiles. Amazing how much time we could spend in those places, isn't it? While I don't go to them daily, I do try to check in regularly and keep my contacts up. On my linkedin profile, for example, I try to check in on the Writing and Editing Question and Answer Boards and answer any questions people might have on publishing, how to get published, and the publishing process. And I can't even begin to tell you how frustrating it can be.
You all feel that the publishing process is mind-boggling, confusing, and frustrating, and in many ways it is, but I'm here to tell you that you are already miles, years, heck light-years ahead of many other people when it comes to getting published. Why? Because you read this blog, and because you read this blog, I assume you read other blogs, belong to writing groups or organizations, or just generally have some idea of what publishing means. Let's face it, I live in a publishing bubble. This is my life, so it surprises me at times what people don't know. It's actually not the questions I worry about. Questions are fine. In fact, questions are great and heck, we all have to start somewhere. We all, at some point, had no idea what the first step was to get published. All we had was an idea, and to learn we have to ask. It's the answers that kill me and, obviously, make me a little angry. No wonder you are all so confused and frustrated. Ugh!!
For example, in a recent question I answered the person asked, quite simply, how to get published. There was no mention of fiction or nonfiction and he wanted to know additionally if he needed a literary agent. If I were in a room with the people giving the answers, I swear my face would be beet red and I'd be yelling. The answers were astounding and horrifying and frankly, I really hope this isn't the only place this writer goes for his answers.
I read that you should only consider self-publishing because all publishers are going out of business and no one is buying books. I read that waiting for an agent is ridiculous and that getting a publisher is a waste of time because by the time they're done with the book it doesn't resemble what you wrote anyway. I read that since War and Peace was self-published you should definitely consider that route. I read that a publisher takes your copyright and I read that publishers won't allow you to include contact information in your book so that readers wanting to reach you need to go through the publisher.
Huh?! While there was some good advice there (in the answers, not in my examples) and of course I added my fifty cents, I worry which advice the author will really follow and I worry how frequently people identify themselves as experts and yet don't know anything about publishing.
So just when you think you know nothing about this business, I think you can happily pat yourself on the back and remind yourself how far you've come. You know where to go for great information and you know what a literary agent can do for you and hopefully you know that the publishing process that War and Peace went through does not translate to today's market.
Jessica