Workshop Wednesday
By: Jessica Faust | Date: Apr 13 2011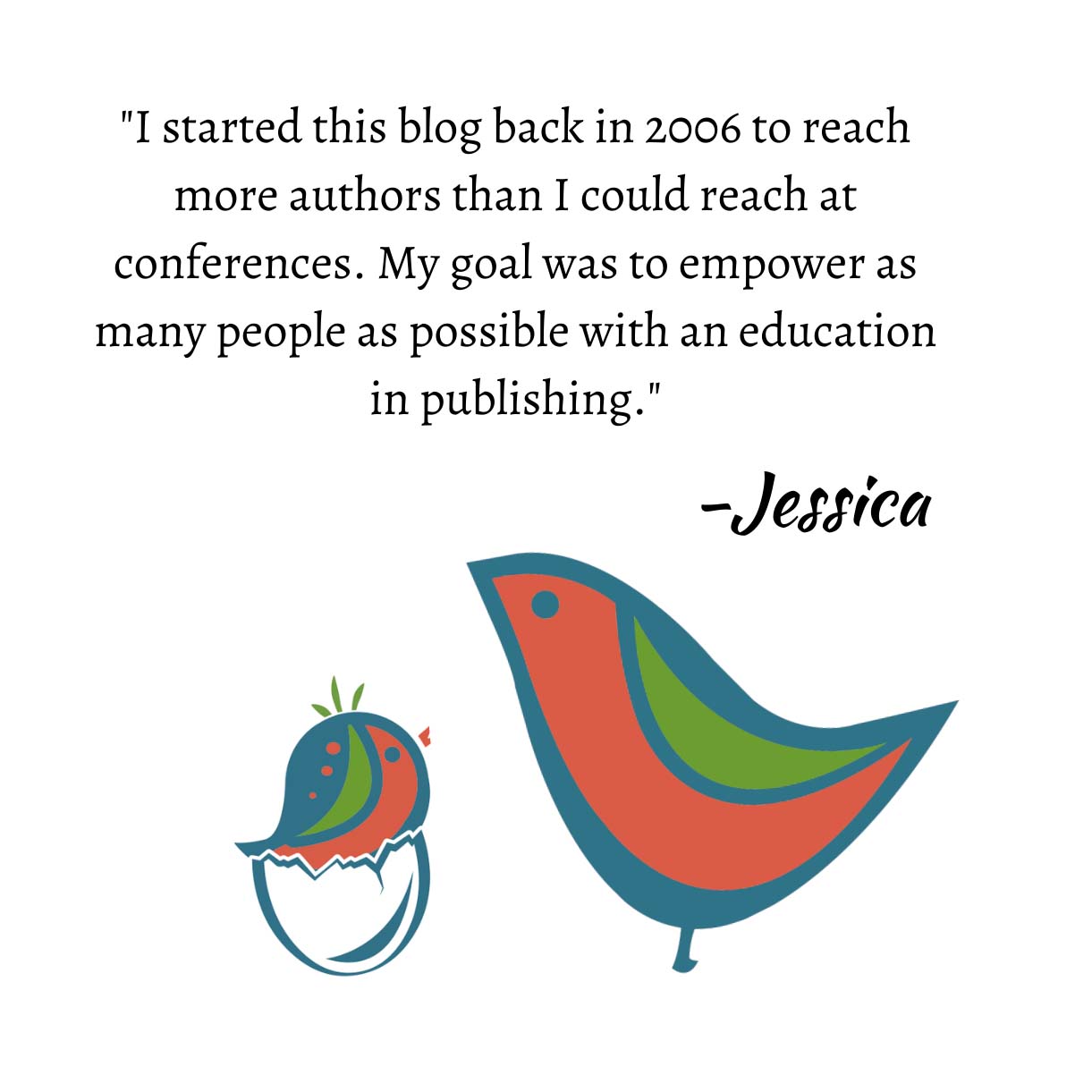 By repeated request we've started Workshop Wednesday. It will definitely play out through 2011, and beyond that we'll just have to see. We've received well over 200 queries at this point, but we are choosing at random, so don't be afraid to participate as per the guidelines in our original post.
For anyone wanting to comment, we ask that you comment in a polite and respectful manner, and we ask that you be as constructive as possible. If you can be useful to the brave souls who submitted their query and comment on the query, that's great. Please keep any anonymous tirades on publishing or other snarky comments to yourself. This is and should remain an open and safe forum for people to put themselves and their queries out there so that everyone can learn. I'm leaving comments open and open to anonymous posters, as I always have; don't make me feel the need to change that policy.
And for those who have never "met" Query Shark, get over there and do that. She's the originator of the query critique, the queen, if you will.
I know that for the workshop some people might not use a salutation, but for the sake of the workshop I'm going to make no assumptions. Always use some sort of salutation. I think for most of us it's a mental thing. If you were receiving a business correspondence from a stranger, wouldn't you prefer to be eased into it a little, to feel that the email was actually meant for you rather than a blanket email sent to hundreds?
To be safe I always suggest a more formal salutation: Dear Ms. or Dear Mr. Know the name of the agent you're submitting to. Sure this takes research, but no one likes a Dear Sirs letter.
The detective stood across the street from the bus depot and watched the cops tear down the crime scene. He laughed at the absurdity when he saw that one end of the police tape was secured to the front of the building by a large Christmas wreath.
I struggled with "he laughed at the absurdity"; in fact, this entire scene/paragraph felt more like something a killer would do, not a detective. I'm also not sure I see anything "absurd" about police tape attached by a Christmas wreath. Sad, yes; absurd, no.
That being said, I did like the first sentence. It hooked me and interested me.
After a two-hour investigation into the bludgeoning death of the bum, all that was left of the poor fellow was a blood stained sidewalk. That, too, would be gone tomorrow morning after the cleanup crew washed it down the sewer.
I suggest getting an editor to work on grammar, punctuation, and style with you. You can either hire a copyeditor or, better yet, take some classes so that you can become your own best copyeditor. I've seen a lot worse (sometimes from me), but your writing is choppy here, which leads me to believe your book is going to be in the same shape.
The ringing of his cell phone startled the detective. It's homicide. There's another murder scene that he is expected to cover a few blocks away. He silently went to his car and drove away.
If I get this far, this paragraph kills it for me. I would have rejected at this point. Since you start your query with a presumed scene from the book, I'm judging your entire book on these paragraphs, and based on what you have here, it's not very well written. If the ringing of the phone "startled" the detective, then it "was" homicide, not "is" homicide. I also think rather than say "there's another murder scene that he is expected . . .," you should put us in the moment with him. Show us the call by showing us the conversation.
I also feel a real distance from your character. You never refer to him by name (which isn't always required in a query), but we have no idea who he is or what type of person he is. How did he feel when he got this call? Is he tired, invigorated, excited? Does he have to converse with anyone? How does he answer the phone? What kind of dialogue can we expect? We don't need dialogue in a query, but since I assume this comes from the book I would naturally expect it in a scene like this.
"Christmas is only four days away," he thought.
I get where you're going here. Christmas is so close and yet murder continues, but if you're a detective I'm not sure that would register for you. Wouldn't that happen all the time? I also just found this line tossed in. It didn't fit or work for me.
* * * * * *
The Redemption of Mr. Ben is a gritty and deeply moving fictional tale of life on the streets of downtown Detroit. The story revolves around five individuals whose lives become inexplicably linked and permanently affected in a day during the holiday season. Each chapter contains a narrative of the events along with the character's inner thoughts, giving the reader a unique insight to each person's frustration and pain. As the story unfolds, each character undergoes a life-altering incident as their parallel lives become intertwined in a way none of them could have ever imagined.
The one thing you did do was show gritty, which is great. Too often authors write a summary of the story that doesn't match the description. In this case, I did definitely get a sense of "gritty"; what I didn't get a sense of was "deeply moving." In fact, the distance I felt from your character makes it difficult to be moved at all.
You also mention that the story revolves around five individuals, and yet I get no sense that this is anything other than a murder mystery featuring a detective. This is why it might be better for you to give a full summary rather than pull a scene from the book. Something along the lines of, "On Detroit's gritty streets, five people find . . ."
I would avoid saying something like, "each chapter contains a narrative of the events . . ." This tells me how the book is written, not what the book is about. I don't care if the book is first person, third person, etc. I don't want to be told about unique insight. I want to be shown in your query, in the same way you'll show me in your book, how all of this happens.
Honestly, from this paragraph, your story sounds like every other book. The truth is that in most books the protagonist goes through a "life-altering incident." It's what shows the growth of your characters and what keeps readers reading. Now keep in mind that a "life -altering incident" is very different from one person to the next and one character to the next. It could be a wedding, a broken engagement, a bad breakup, a murder, a death, a disease, a lost job, etc. In other words, this should be pretty much standard to every book being written.
The Redemption of Mr. Ben depicts the brutality and hopelessness of life on the streets: the demeaning existence of the indigent; the savage and degrading world of hookers, johns and pimps; and the crime and dereliction associated with a heartless urban landscape. Desperate people ask themselves how this could have happened to them and they dream of how they can escape from their horrific situation.
This goes so much further than your actual summary of the story. I saw none of this in your description. Rather than tell me what your book depicts I'd rather be shown what your story is about. Show me how the lives of these five people are intertwined and how hopeless their lives are. Again, show me what the story is actually about specifically, don't give me generalities.
The book is complete and it has been copyrighted. It contains just over 46,000 words.
If you feel the need to copyright your book that's fine, but honestly, it's not going to mean a dang thing in the long run. You are just at the beginning of your book's journey, which means it's going to go through many more rewrites before publication, which means that ultimately you've spent time and energy copyrighting a rough draft.
You never mention the genre you're targeting. Honestly, I think that's okay, but it might bug others. If possible, I'd try to mention it. Either way, based on the description of your book, 46,000 words is way too short. I just can't imagine that you can give me five characters and their intertwined lives successfully in such a small amount of space. I would guess this book is about half the size it needs to be.
Thank you in advance for your time.
Jessica